Rwandans must now become familiar with counting backwards, from ten to zero, anyway, as their country launches its own satellite into space.
Like most other African countries, Rwanda depends on other countries, private companies for satellite harvested data. This can be costly, and in the words of the Director-General of Rwanda Utilities Regulatory Authority (RURA), Lieutenant-Colonel Patrick Nyirishema, Rwanda "did not want to always be consumers, we should also aim to be producers of what we and others need."
As of 28th September, Rwanda had its own satellite, the rather obviously name Rwasat-1 in space. The project is a partnership between the Governments of Rwanda, Japan, and Tokyo University.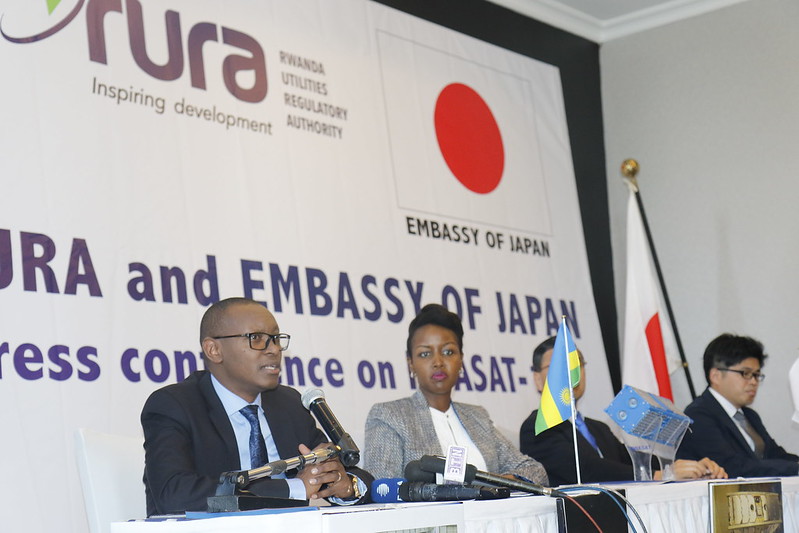 As part of Japan's policy of development cooperation with Africa, Tokyo University was looking for a partner country for a satellite project. The country chosen was Rwanda, although it could be said that Rwanda self selected, through its pursuit of the project, and its demonstrable readiness for it.
According to Japan's Ambassador to Rwanda, Mr Takayuki Miyashita, Tokyo University "was impressed by how speedy Rwanda is." It was Rwanda which pushed for the opportunity to have a satellite programme.
The satellite was launched on 24th September. An H2-B rocket carrying RWASAT-1 was launched from the Tagegashima space centre, by the Japanese Aerospace and Exploration Agency (JAXA). RWASAT-1 was stored in a cargo ship nicknamed Kotonori 8, or the Stork. In Japanese as in many other cultures, children are told that babies are brought by storks, and appropriately, Kotonori 8, carried RWASAT-1 to the International Space Station (ISS), where it was grabbed by a robot arm, on 28th September. That process was particularly complex, especially given the high speeds at which the ISS orbits.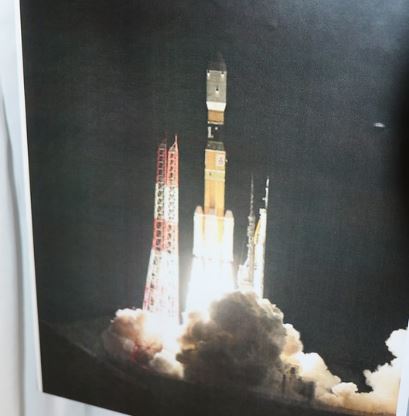 RWASAT-1 is a Rwandan satellite in real sense. It was built by a team of Rwandan engineers, with support and supervision from Tokyo University. Five Rwandan engineers worked on the satellite, three of them in Japan, and two in Rwanda. Developments in satellite technology are reducing the cost of building satellites, and Rwanda aims to develop the expertise in the technology.
"Lean satellite technologies are the future" said Nyirishema, "our goal as a nation is to meaningfully engage in shaping that future."
Capacity building and technology transfer are words one a lot from both Rwandans and their Japanese partners. To date, fifty Rwandan engineers have been trained with the support of Japan. The five who built RWASAT-1 with their Japanese supervisors, are now training other Rwandan engineers.
For Rwanda RWASAT-1 is just the beginning of a future where satellite information will be part of development. RWASAT-1 is expected to be deployed in orbit from the Japanese KIBO module on ISS, around November or December.
"This is the first step in building this capability" said Minister of Information and Communications Technology, Paola Ingabire "we are looking at both the upstream and downstream, building the capabilities and utilisation of data and creation of value out of it."
From a remote ground station in Kigali, data can then be analysed, and used by everyone from the Ministry of Agriculture, for urban planning and natural resources exploration.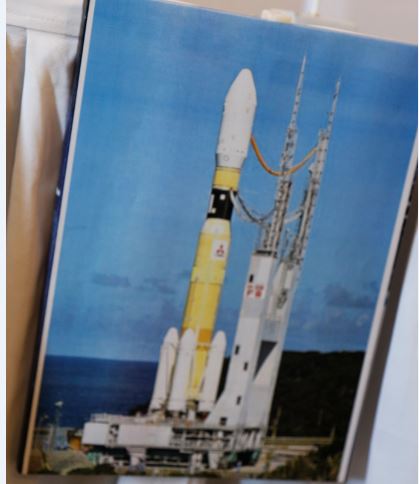 For Ambassador Miyashita who is leaving Rwanda for another posting, RWASAT-1 is the perfect send off present. "As I leave Rwanda at the end of this week upon the completion of my assignment," he said "I am extremely happy that RWASAT-1 has been launched into the space successfully during my term in office. It is indeed a delightful send off gift for me."
"Japan will continue to assist Rwanda in the development of space technology, especially the transfer of know-how for the management of satellite including regulations and regional coordination," he added.
Rwanda now joins a select group of African nations with satellite building capabilities, which include Ghana, Nigeria, Morocco, and neighboring Kenya.