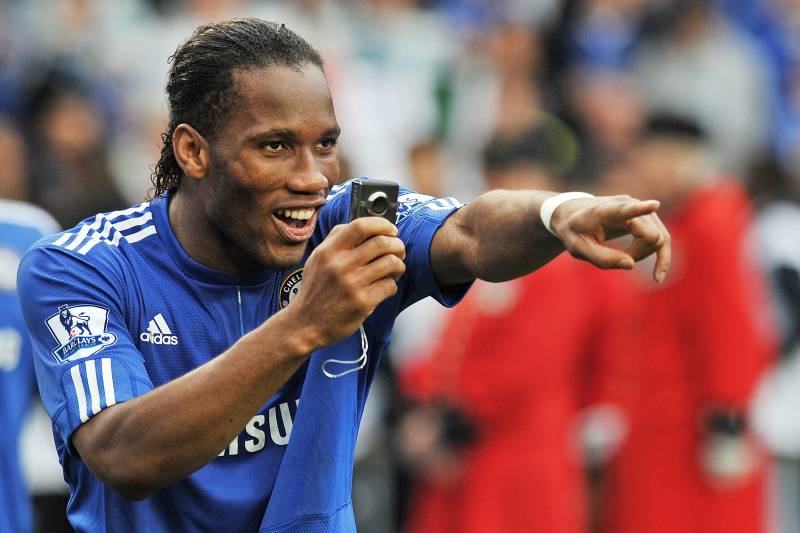 Supporters of Chelsea in Rwanda (Chelsea FC Kigali Official Supporters) have scheduled a 30 minute walk with the former renowned full striker Didier Drogba as a way of welcoming him.
Ivorian veteran footballer, Drogba is one of the main speakers at this year's Youth Connect Africa slated to take place in Kigali-Rwanda from 9-11th October.
The fans of the team which he served for a valuable time of his football career said they will be the first to welcome Drogba right from the airport , all wearing the, team jersey this evening. Later on, they will proceed with a walk from Kigali's central business area to Kigali Convention Centre to share a drink.
"This is our way to show him that we are thankful for the wonders he did in our favorite team," said Justine Isimbi, one of the fans.
Meanwhile Drogba is also supposed to kick start the Kigali Night Run, a side event of YouthConnect sponsored by the United Nations' Development Program(UNDP) in Rwanda.
Didier Drogba is the ambassador of the organization (UNDP).
Apparently, the fans have a tradition of welcoming Chelsea officials.
In 2015, they welcomed Avram Grant – the former team coach who was in Rwanda with Ghanian team for which he was head coach as well.
Chelsea fan club Rwanda is registered as an official fan club in England laws.
Back home, it conducts philanthropic activities and participates in sport activities involving fan clubs.