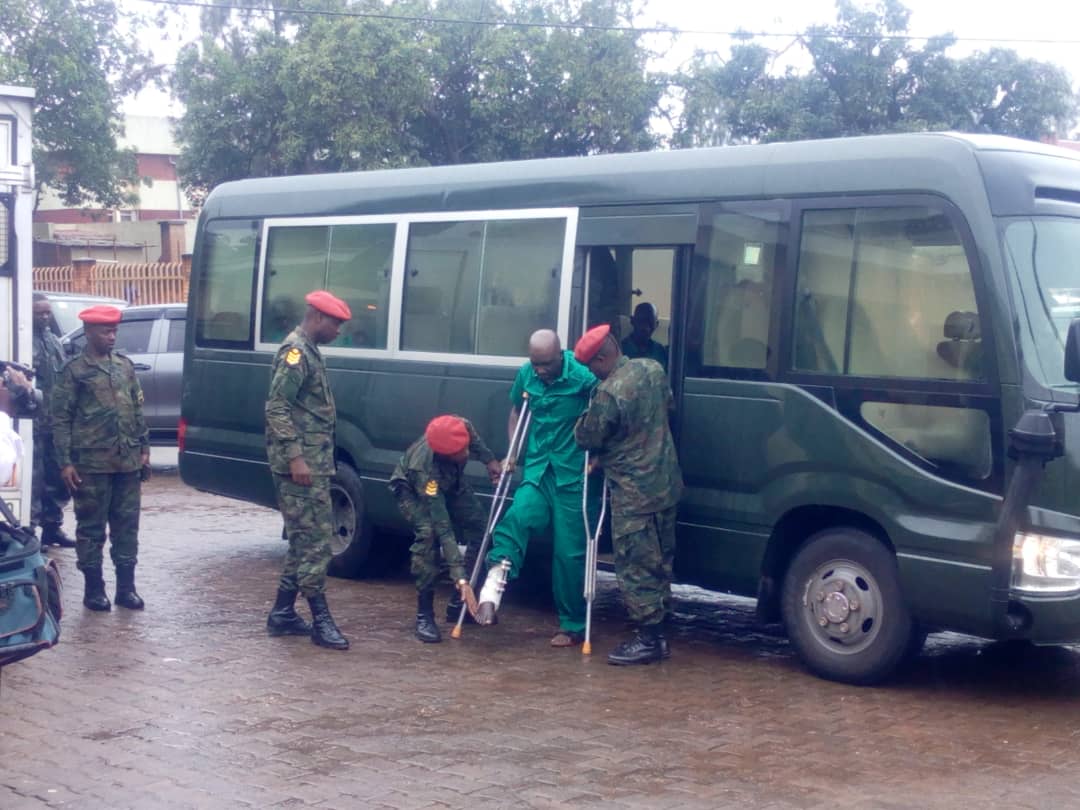 Maj (Rtd) Habib Mudathiru who is part of the 25 militias who are allegedly members of the Rwanda National Congress(RNC) which seeks to destabilize country's security has pleaded guilty of all offenses and begged pardon.
The 25 militias are currently in pre-trial hearing at Military tribunal in Nyamirambo.
Like his co- accused, Madathiru who is said to be coordinator of recruitment at RNC faces four charges including treason, forming or joining an unlawful military organization, conspiring with other countries to destabilize the peace of another country and engaging in activities aimed at destabilizing a lawfully elected government.
Mudathiru told the court that on some points, the prosecution did not get his case right, but this former officer of the Rwanda Defense Force (RDF) said he will explain it all.
For example, on forming or joining an unlawful military organization, Madathiru confessed to have created it, but said "he never told the prosecution that the organization aimed at causing war to Rwanda though it would happen later on."
Madathiru's lawyer – Umulisa Paola said that she agrees with her client and requested for the trial to speed up.
Mudathiru's 24 co-accused pleaded guilty on some offenses.
The pre-trial hearing in this case was postponed on Monday- October 14 following an earlier stalemate between Prosecutors and Lawyers on whether the Military Tribunal has the competence to try 25 militias linked to Rwanda National Congress (RNC).
Judges ruled on Monday evening in favour of Prosecution, stating that the court has the jurisdiction to try the individuals.
The court is currently hearing the defendants one after another. Mudathiru spoke first.
More to follow….