Children representatives across the country have requested the government to tighten further punishments against irresponsible adults who abuse their educational rights.
Children passed their message during 13th national children's summit– the annual event that brings together children representatives from different sectors of the country and government officials.
A total of 580 children representatives across the country were given opportunity to convey their message to decision makers including, Donatille Mukabalisa, speaker of parliament and minister of gender and family promotion, Amb. Solina Nyirahabimana on Wednesday 20.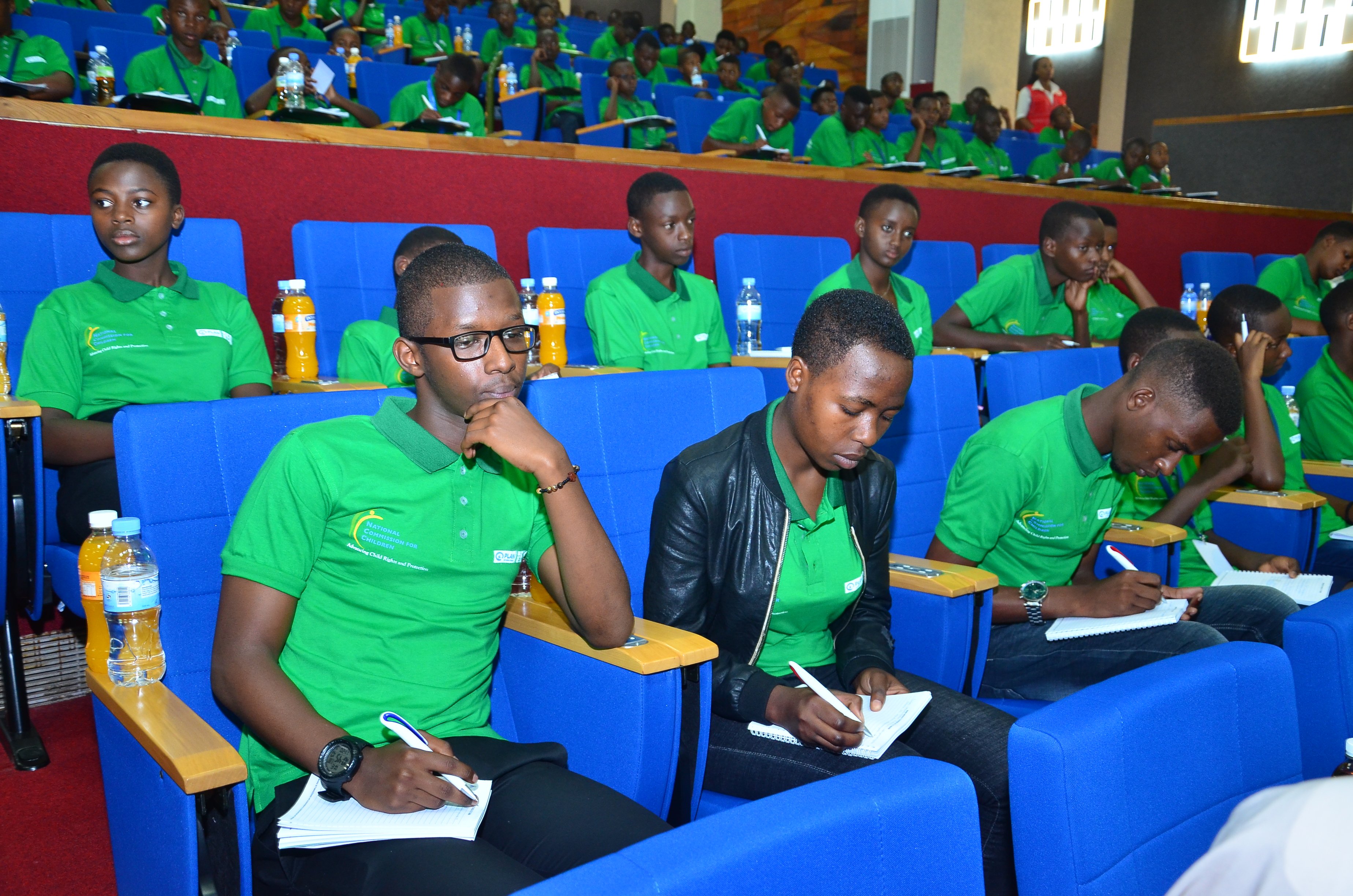 This year, National Children summit organized by National Commission for Children was themed, 'The Role of Children in Positive Parenting.'
Among child right violations cited by children representatives include child labour, rape and defilement that has become national concern.
According to gender monitoring, 19,832 underage girls (15-18 years) were defiled last year, which led to early and unwanted pregnancy last year.
Children requested more tough punishments than existing ones, following defilement crimes.
According to national police report, defilement crimes that were reported amounted to 16,800 cases in 2017, compared to 17600 cases in 2016.
Health Ministry findings indicate that in this year alone, more than 15,600 teenagers were defiled leading to pregnancy between January and August – sparking a call for concerted efforts to curb the vices.
Alice Uwamahoro, a senior two student at Ngoma senior and primary school said "Some perpetrators threaten to harm girls if they reported the case. I propose the government to add on existing punishments."
The children, clothed in green t-shirts and dark blue trousers/skirts gathered at Rwanda Parliament with well-arranged speeches suggesting how to improve child protection in Rwanda.
"It is worrying that some of these adults who impregnate girls are married men who go to children after having conflicts with their wives," Ranoud Niyogisubizo, a child delegate from Mubuga primary and secondary school in Gakenke district said.
"Parents have a big role to play by interacting with their children, reporting suspected perpetrators and protecting children from peer group distraction," Niyogisubizo said.
"The government should put more scaly punishment than existing ones."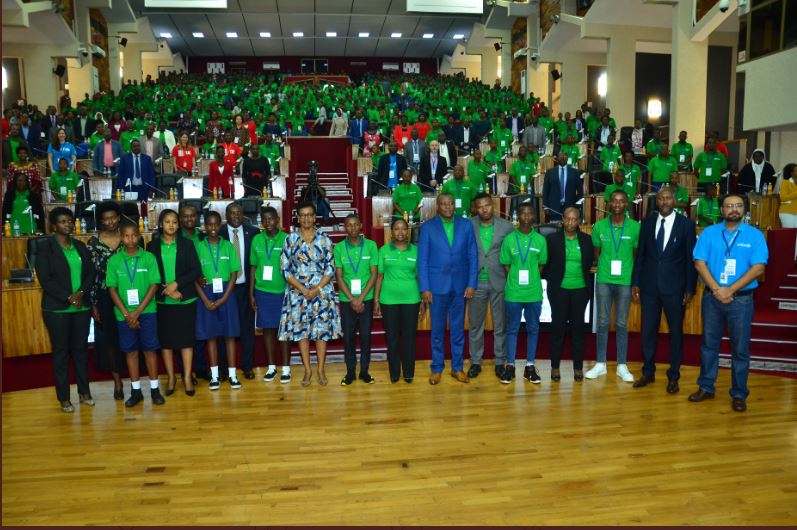 Donatille Mukabalisa told the children; "We all need Rwandan children to be responsible citizens in future. To achieve that, the parliament has passed many laws to protect children including giving them a voice of expressing their views. We shall keep on listening to your needs and work accordingly."
She further said; "A lot has been done to protect children. But challenges keep coming back. This early pregnancies will be fought together with children, parents and authorities."
However, speaker of parliament requested children to be satisfied with what they are provided for by their parents or guardians to avoid temptations leading them to risky sexual behaviors.
The government has established a toll free number, 116, for children, parents and child activists to report cases to police and authorities.