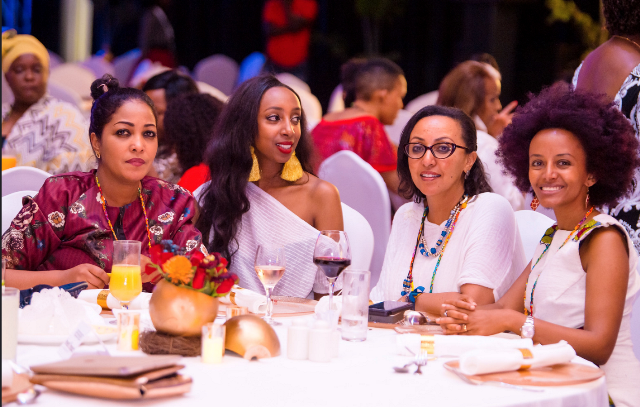 The featured image features Ethiopian ladies or at least, ladies in Ethiopian attire, but you will realize that, colors are numerous in this gala dinner that Rwanda organised to welcome the distinguished delegates of the Global Gender Summit 2019 in Kigali.
Politicians, chief executive officers that promote the cause of a woman or gender at large, models, gender activists to mention but a few graced this event at Kigali Exhibition and Cultural Village commonly known as Camp Kigali.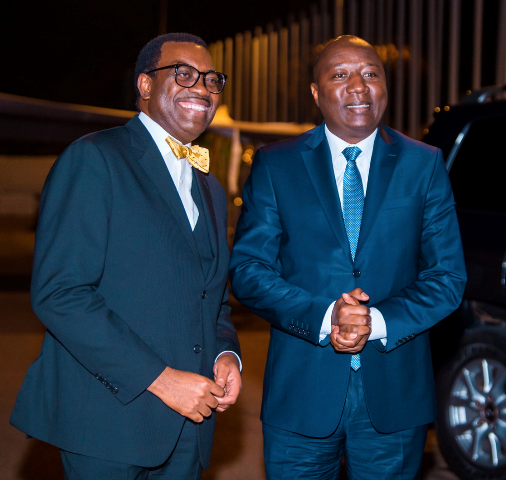 Prime Minister Edouard Ngirente(Up right) was the host of an event which was also attended by President of African Development Bank Akinwumi Adesina(Left up and down).
Adesina was seen chatting with both Prime Minister Ngirente and newly appointed Minister of Foreign Affairs and International Cooperation(down Right).
No wonder, in the picture he was telling him "congratulations for your appointment to the helm of Rwandan diplomacy".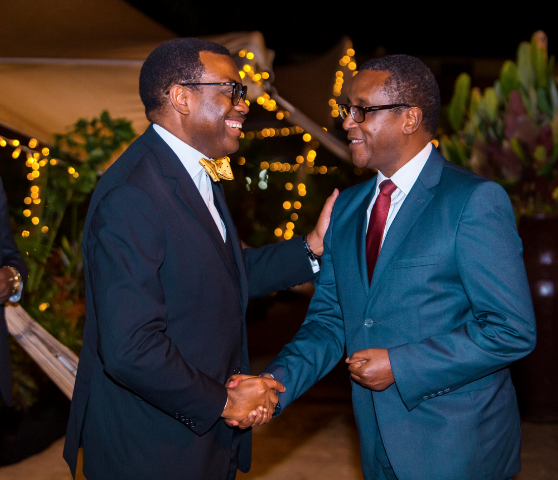 However, Adesina waved to the audience as well in excitement. His bank has been sponsoring several development projects in Rwanda, and no wonder, the bank will fund yet more projects.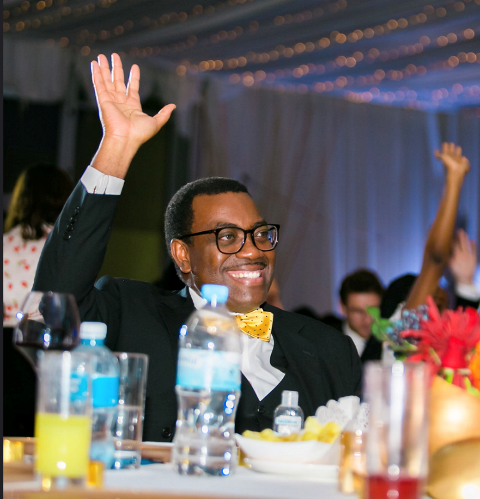 The bank is was also on the helm of the gala dinner sponsorship.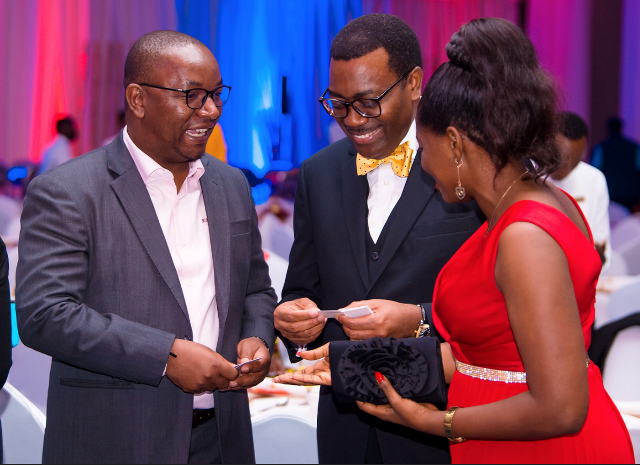 Rwanda is known for putting to good use the development funds from several partners.
As the lens of camera can show it, the event featured several colors including the red, and of course, it featured several hair styles as well.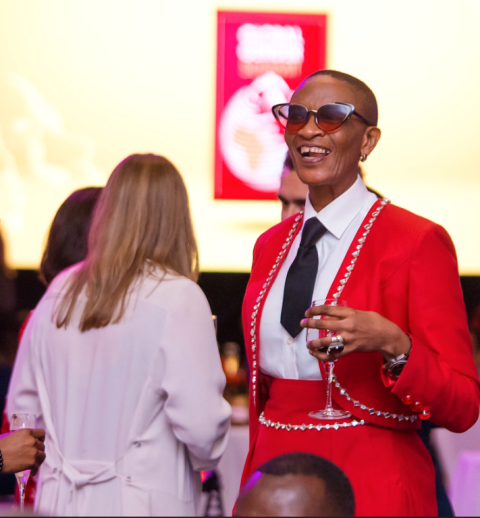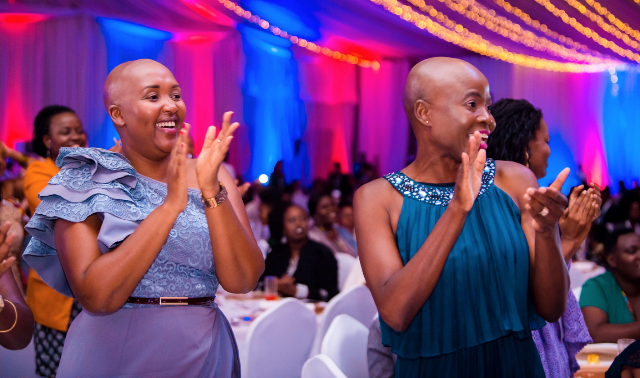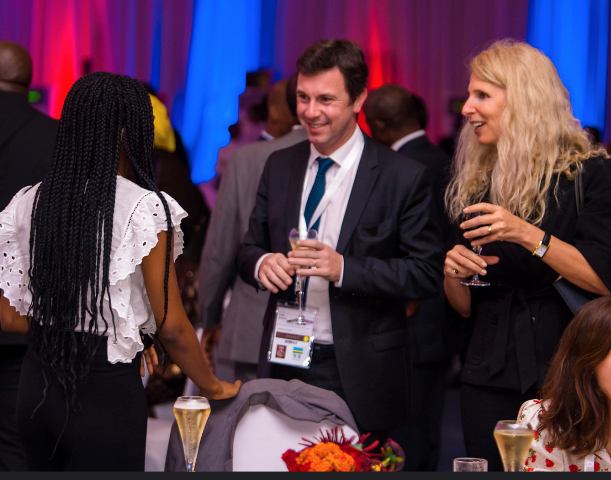 And this is worth mentioning, cheering was part of business.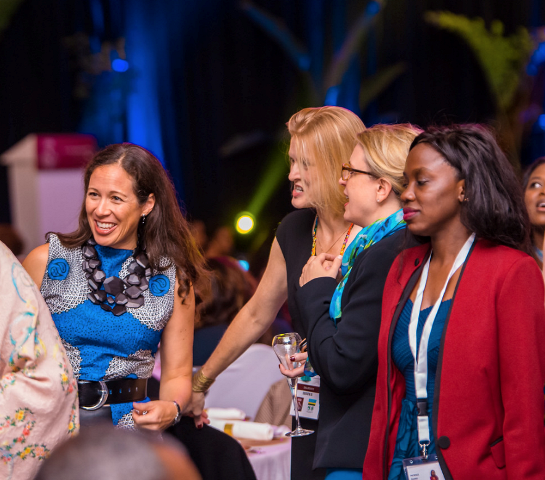 Also part of the gala dinner was a fashion show which featured the best of made in Rwanda attire. Currently, the Made in Rwanda expo is going on and has many more.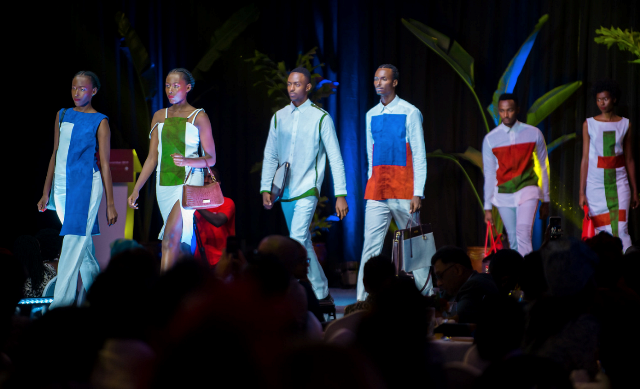 It is taking place at Expo ground in a neighborhood of Kigali, organised by Rwanda Private Sector Federation. Imagine an item made in Rwanda, it is found at the trade fair, an opportunity for Rwandans to promote their brands.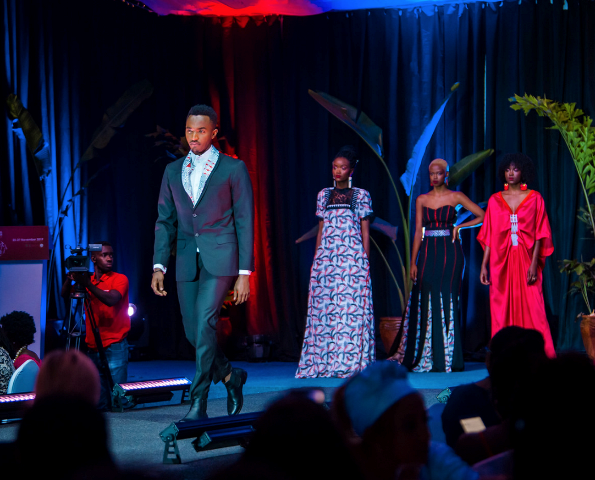 Made in Rwanda is expected to bridge the trade imbalance which is still wide in the landlocked Rwanda.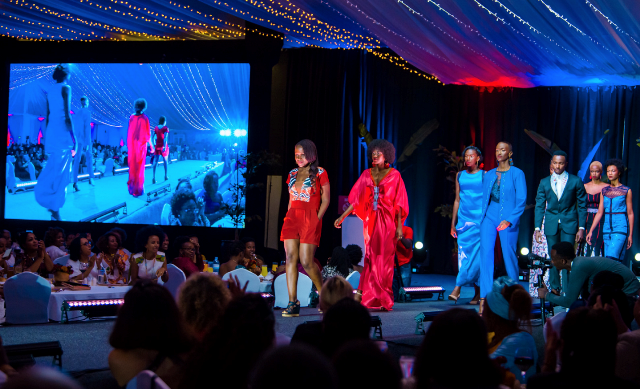 As far as delegates at the Global Gender Summit  2019 in Kigali, the Made in Rwanda expo is among the one stop shopping centre for gifts.
At the gala dinner, the best won. Several awards were selected to women who achieved award winning development projects.
In this context, Blandine Umuziranenge of Kosmotive was given $ 25,000 in recognition of her efforts to promote business in Rwanda.
"Congratulations to Blandine Umiziranenge of Kosmotive, Winner of the Impact Award for supporting the empowerment of Women in Business & Society," writes Impact Award, the organizers.
Umuziranange is Founder and CEO at Kosmotive, a Social Enterprise for Maternal and Child Health | Fashion Designer at Kadablah Collection, a Maternity and Nursing Wear Brand.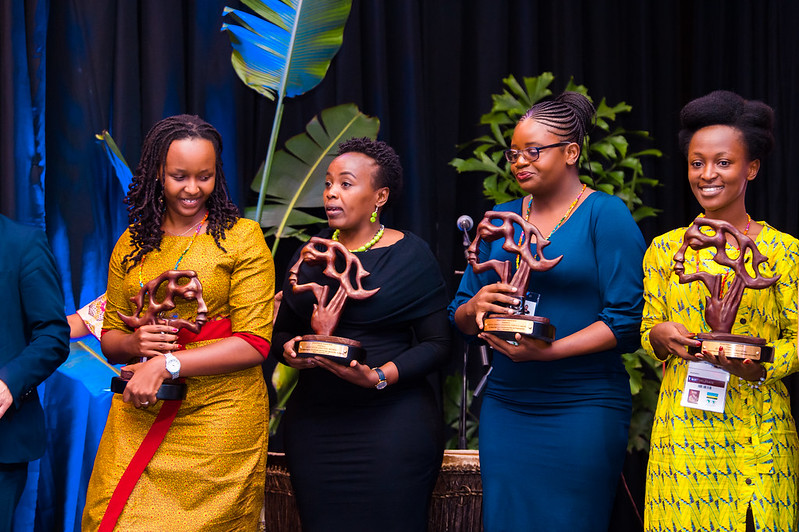 Another Rwandan, Yvette Ishimwe CEO/Founder IRIBA WATER GROUP LTD also won a $ 20,000 for her efforts to promote clean water in Rwanda's rural area.
Two Kenyan entrepreneurs also emerged winners, each of them taking $ 20,000.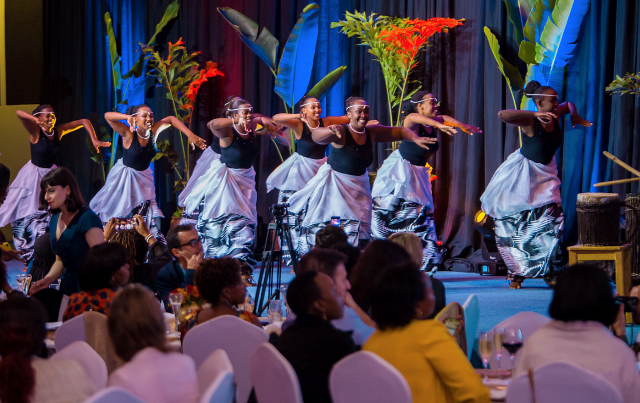 The host invited the best of Rwanda – the National ballet to entertain the guests.