The University of Rwanda (UR) has cleared the air over the fate of 370 medical students who were reportedly set to miss graduation on November 8, saying that they will graduate withthe rest.
Dr Charles Murigande, Deputy Vice Chancellor in Charge Institutional Advancement at UR told KT Press on Saturday that 370 cohort of UR College of Medicine and Health Sciences (UR-CMHS) will be awarded their degrees, pointing out that the panic was unnecessary.
On Friday, medical students took to social media to appeal to the government to ensure that they are awarded their degrees after 6 years of study.
The students reportedly caught wind of information that they will not be on the graduation list after an audit indicated that they need to undergo more training before they could be released by the university.
"We are very saddened by the fact that we have been removed from the graduation list this coming Friday despite completing six years of study and preparing ourselves to treat Rwandans. The program we undertook is the same programme which was undertaken by those who graduated before us," Christophe Wallace Ngendahayo, a medical student tweeted.
The medical students tagged the President's Office, the Ministry of Health and the Official Government handle as well as the Minister of Health Dr. Diane Gashumba, who responded to their queries.
"Thanks for informing us. We have a meeting with the university leadership this Monday to discuss this issue. We will also meet you [students] to inform you of the resolutions taken," Dr Gashumba responded.
The Deputy Vice Chancellor said however that medical students will graduate with others. He said that there was no earlier decision taken indicating that medical students will not graduate.
"Their fears were based on rumours. The panic was unnecessary because at the time they were petitioning institutions on Twitter, the academic senate was meeting to confirm the lists of those who will graduate,"
"Medical students are not on the list of those who will miss graduation," Dr Murigande said, adding that the rumour could have been fuelled by an audit which was done by the Higher Education Council (HEC) and Rwanda Medical and Dental Council (RMDC) which found that the current cohort of medical students did not get sufficient skills especially during internship.
Dr Murigande said that the findings of the audit have no bearing on graduation but instead they will help the university reinforce the internship program to ensure that students graduate with adequate skills.
"Understandably, 370 is a huge number. It is difficult to find hospitals, which qualify as teaching hospitals, to place all of them. So when the audit was conducted to check the quality of the skills medical students were getting during internship, it was found that they were not getting adequate training and supervision,"
"As the University, we recognised that and we are coming up with a well-designed internship programme which will not be dependent on where a student is placed to practice. We will have deans or associate deans placed in all places where medical students intern to closely follow up on the quality of training and skills they are getting," Murigande said.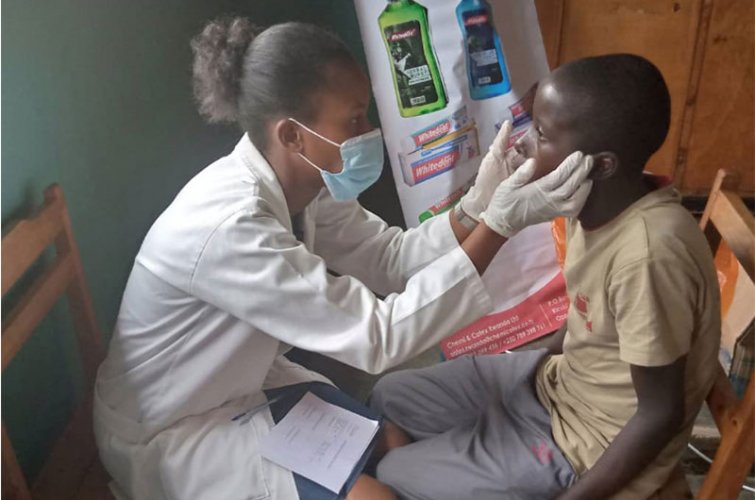 He added that the current cohort will graduate as they ought to and more emphasis will be put on the 1 year internship they get before being licensed, to ensure that they have the right skills and knowledge for them to practice as medical doctors.
He said that the students did not miss courses as reported, but rather the issue is with the kind of internship they get, which will be revised, emphasizing that the findings of the HEC audit will not affect their planned graduation.