The outgoing Minister of Sport and Culture, Senator Nyirasafari Esperance has today handed over to her successor Aurore Mimosa Munyangaju, who is taking over as new sport Minister while Culture docket was handed over to Youth Minister Rosemary Mbabazi.
This handover follows a cabinet reshuffle of November 4,2019 where President Kagame decided to have a separate Ministry of Sport and to combine culture and Youth in the existing Ministry of youth.
At the handover, Nyirasafari who was appointed at Senate by President in October this year highlighted some of the pending projects that must be fast tracked, including renovation and upgrading of Amahoro Stadium and surroundings to create a "Sports City" which will include sports and recreational facilities in line with the masterplan.
"As you might be aware, we have the National Strategy for Transformation and the sector strategic plan when was under the Sports and Culture docket, which we must rely on to reform the existing sports policy,"
"But most importantly, we should focus on the implementation of the single action plan which brings together all sports entities, including federations, to work together for one common good. If we follow up on this, as we agreed in our last retreat, a lot can be achieved," Nyirasafari said.
She also emphasised the need to follow up on talent detection programmes as one of the key elements to detect talent early and develop it. Nyirasafari said that that if Sports Ministry worked with the Education Ministry, talent can be discovered early in schools and developed at an early stage to benefit the country.
"We have joint initiatives with FIFA and NBA aimed at discovering and nurturing young talent. These should be given priority especially that we have facilities like the Kigali Arena which we can take advantage of," she said.
The outgoing Minister also said that priority should be given to upgrading Amahoro National Stadium and the areas surrounding it, to turn the area which also includes Kigali Arena into a planned 'Sports City'.
"The plan is to turn this zone into a sports city where people can come and enjoy different sports and recreational facilities, a place where people of different ages can come and enjoy, whether you play tennis or basketball,"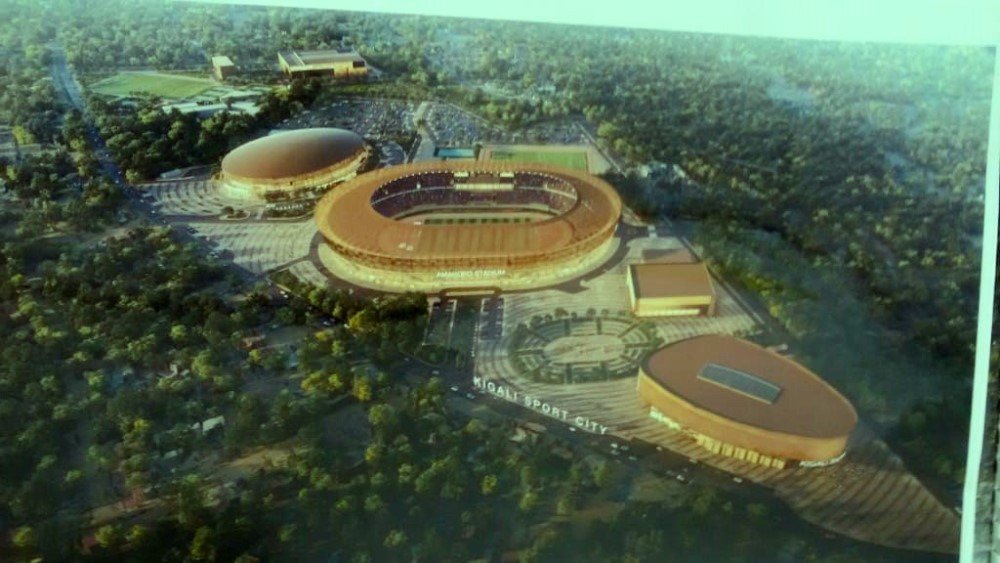 Works to upgrade the stadium are expected to start soon and will cost over Rwf2bn. Nyirasafari said that when renovation begins, the Ministry and other federations which have offices in the stadium will have to move.
"When time to move comes, let everyone find a place to go. Nobody should be left behind as the relocation exercise begins," she urged.
She also urged the Ministry to focus on the bid Rwanda submitted to host the 2025 UCI Road World Championships, pointing out that if Rwanda manages to secure the chance to host the event, it will be a major milestone.
She said that if Rwanda succeeds, it would be the first African country to host the world's most prestigious cycling event.
In her remarks, the new Minister of Sports Munyangaju said that focus will be sports development, efficiency and innovation. She urged the Ministry staff to be proactive and time sensitive. She said she will promote team values & pick up the mantle from where her predecessor left.
The Minister of Youth and Culture Rosemary Mbabazi promised to carry on activities that were previously being implemented by Ministry of Sport and Culture. She said the government has prioritized culture and language as key aspects of the society.
The handover took place at Kigali Arena in the presence of institutions that are linked to both ministries.
They were requested to uphold good values and hard work to deliver to the expectations.
It is expected that after the completion of Kigali Arena, more activities to transform the area of Remera Amahoro stadium will follow, including; refurbishing Amahoro Stadium among others.