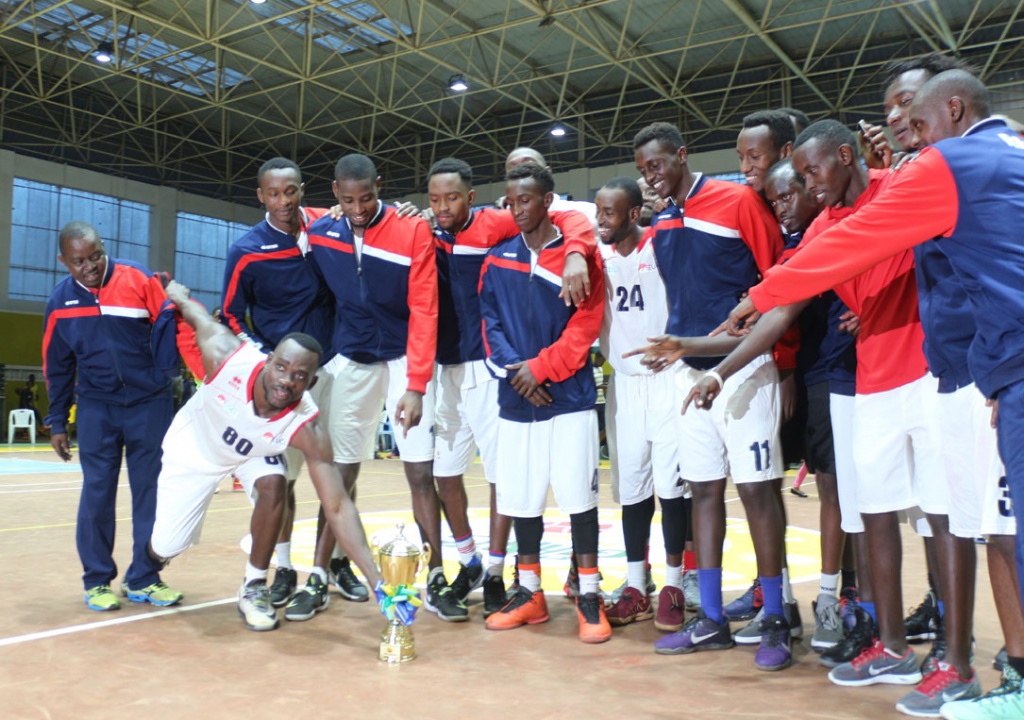 Rwandans will effective tomorrow watch a new basketball competition dubbed Agaciro basketball tournament, aimed at reminding a sense of Rwandan resilience in sports.
The tournament sponsored by Agaciro development fund (AGF) in partnership with Rwanda Basketball Federation (Ferwaba), was announced this Wednesday at a press conference held in Kigali.
This tourney will be the first of its kind and a new idea by AGF, bringing together four best teams (men and ladies) from the 2018-2019 championship plus six teams in the under 17 (U17) age bracket.
The teams will sweat and hustle each other out in all-round return games on November 22, 23, and 28 and a final face off on November 29, at the newly constructed basketball pitch of Kigali Arena in Remera sector, Kigali city.
The men's team category will include rivals Patriots (this year's champ), and REG basketball clubs (BBC) and two other contenders -Espoir and APR BBC.
In the ladies league, teams like; The Hoops BBC, IPRC, APR and Ubumwe BBC will also show off the best of their best.
The players will compete separately for lucrative awards. All winners in both categories will get Rwf2 million cash prizes while the U17 victors will get trophies and new basketball court shoes.
With the growing appetite for basketball games ignited by a state of the art Kigali Arena stadium, the tournament is expected to pull crowds and possibly fill up to the brim.
According to the organisers, "The teams will be able to hire or use any basketballer in the tournament," said Desire Mugwiza, the Ferwaba president.
Jack Kayonga, the CEO of AGF said that the game is aimed at sensitizing Rwandans on the fund and promote community participation in contributions.
As of October 2019, the AGF fund has collected Rwf50billion since its establishment in 2011 and has assets worth Rwf195billion through investing in 28 companies, in treasury bonds and lending to local financial institutions.