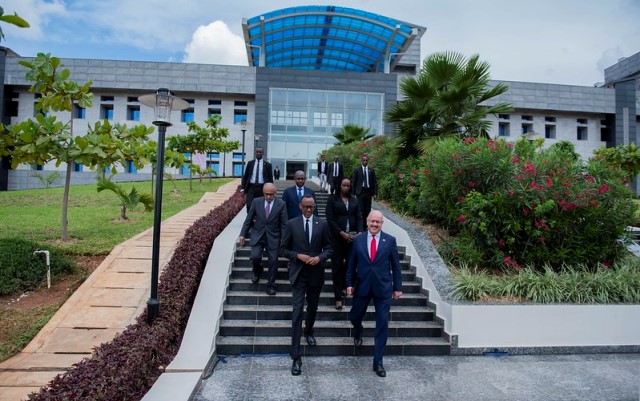 President Paul Kagame has expressed his gratitude to the leadership of Carnegie Mellon University(CMU) for choosing to embark on a huge undertaking with Rwanda.
Today, the president conveyed the message to Carnegie Mellon University President Farnam Jahanian and the university leadership during the official inauguration of the newly built CMU Africa campus in Kigali Innovation City.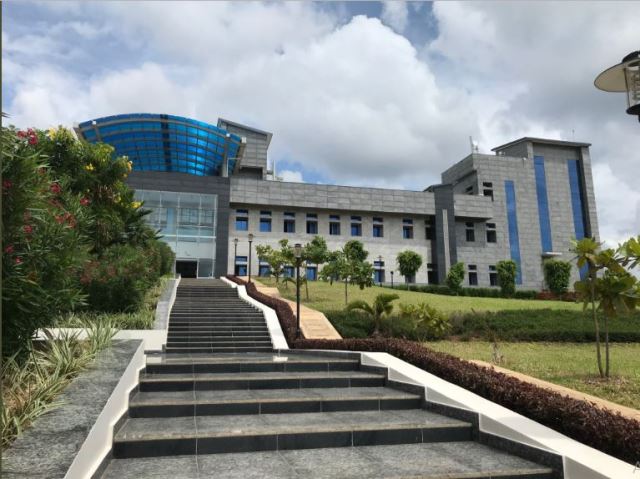 The campus is home to 128 students who pursue Master of Science in Electrical and Computer Engineering (MSECE) and Master of Science in Information Technology (MSIT).
Built on 6000 square meters, the campus has modern facilities and laboratories that will enable distance learning and teleconferencing.
"We have always been pleased to be associated with Carnegie Mellon University. I thank you for believing in Rwanda and embarking on this worthy undertaking with us," the president said.
The president believes that "while there were many African cities this University could establish their subsidiary, Rwanda was their final destination. And I am sure they explained reasons why they came here."
"I therefore want to congratulate everyone involved, in supporting this partnership including the MasterCard Foundation and Smart Africa."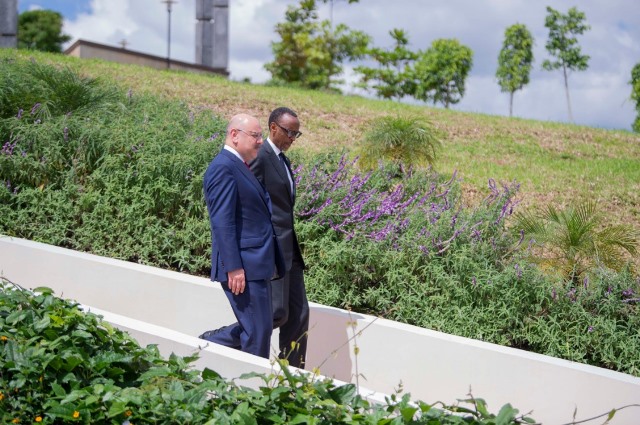 Of these partners is included the African Development Bank which provided financing for this new home for CMU-Africa. It was completed at a tune of Rwf 9 billion.
"This is the first of five centres of excellence across Africa that the Bank has committed to build and it will enable the university to fulfil its valuable mission," Kagame said.
"For the last eight years, you have worked to educate young African engineers who are driving innovation and technological transformation in their respective institutions and countries."
"We thank you for this, and look forward to many more students graduating and joining the workforce."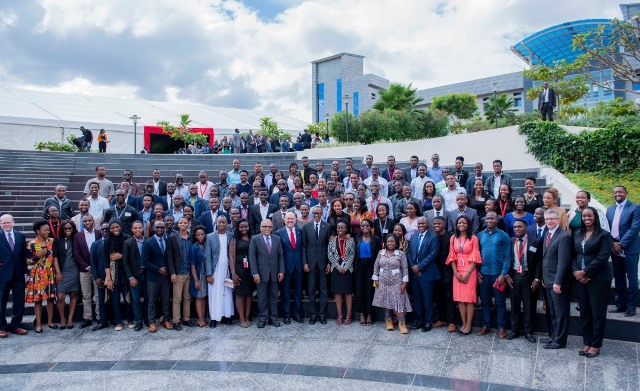 For President Kagame, the presence of CMU-Africa in Rwanda has obvious advantages of which, all the students will take full advantage of.
First, he said, this world class education is offered right here on the continent to young Africans who are able to learn and do in the very context of challenges that need to be addressed.
"This makes a difference in terms of solutions that are informed by reality. It will also contribute to the accelerated transformation we want especially by developing a strong cadre of job creators."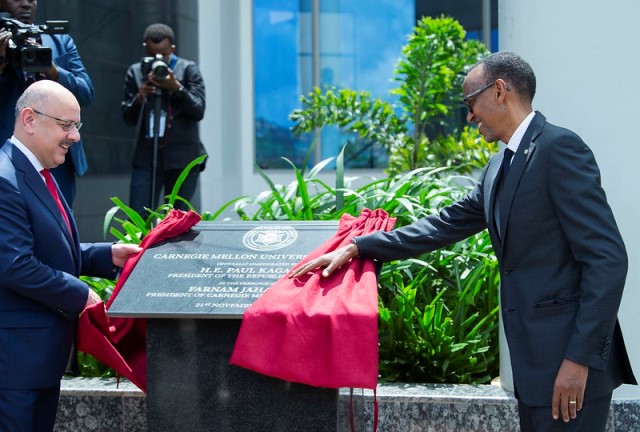 The president said that the CMU Africa undertaking in Rwanda comes to fit in country's vision for the future where, like in other part of the world, economic growth will depend "on making the right links between technology and industry, and knowledge and production."
It is worth repeating, Kagame said, "Africa cannot afford to be left behind. Establishing these linkages therefore is an urgent task. The milestone we are celebrating today is a significant step in ensuring that we are part of, and benefit from, the global digital revolution."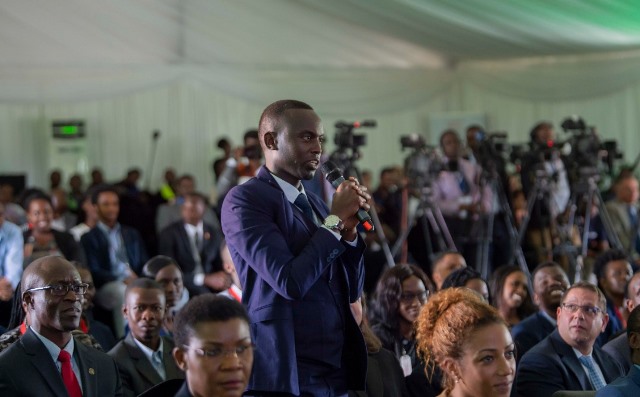 In interview that was conducted by a CMU student during the inauguration, President Kagame recalled the historical background of Rwanda's education in the wake of the 1994 Genocide against Tutsi where the country was starting from the scratch.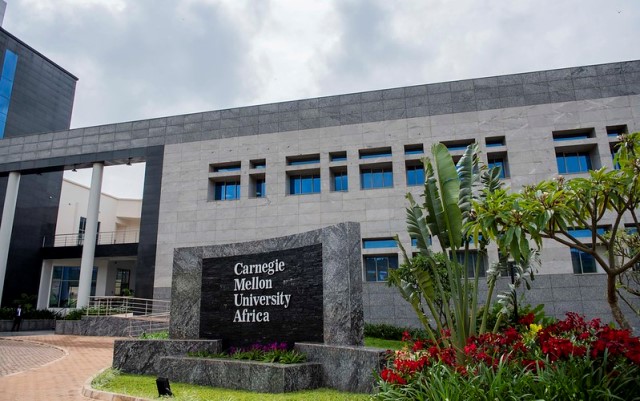 First there was an urgent to send Rwandan sons and daughters to study abroad so as to bring needed skills, then second, negotiations with world class universities followed, and that's how CMU came.
"The parnership between CMU and Rwanda is a very pleasant story that has covered many years and a number of people, leaders of that university, and other collaborators who believe that this project was going to be successful," Kagame said.
"Not everyone believed it was going to work, some thought it was even a waste of time. But there were more people thinking this was going to be helpful and therefore we did everything to make it a success, part of it you see today."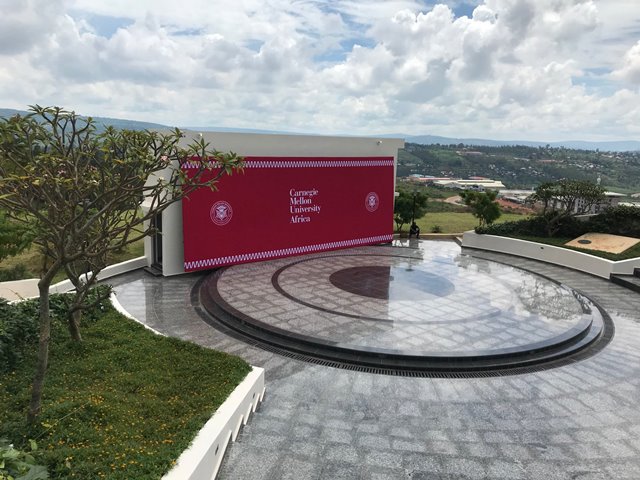 The president told the students who were present, curious to get his inspiration on quite a number of things that they are studying to apply their skills to situations to address problems.
"The engineering is about what you want to apply it to, what problems you are solving. You are also dealing with society," the president said.
CMU Africa was established in 2011 becoming first US research university offering a Master's Degree with a full time faculty, staff and operations in Africa.