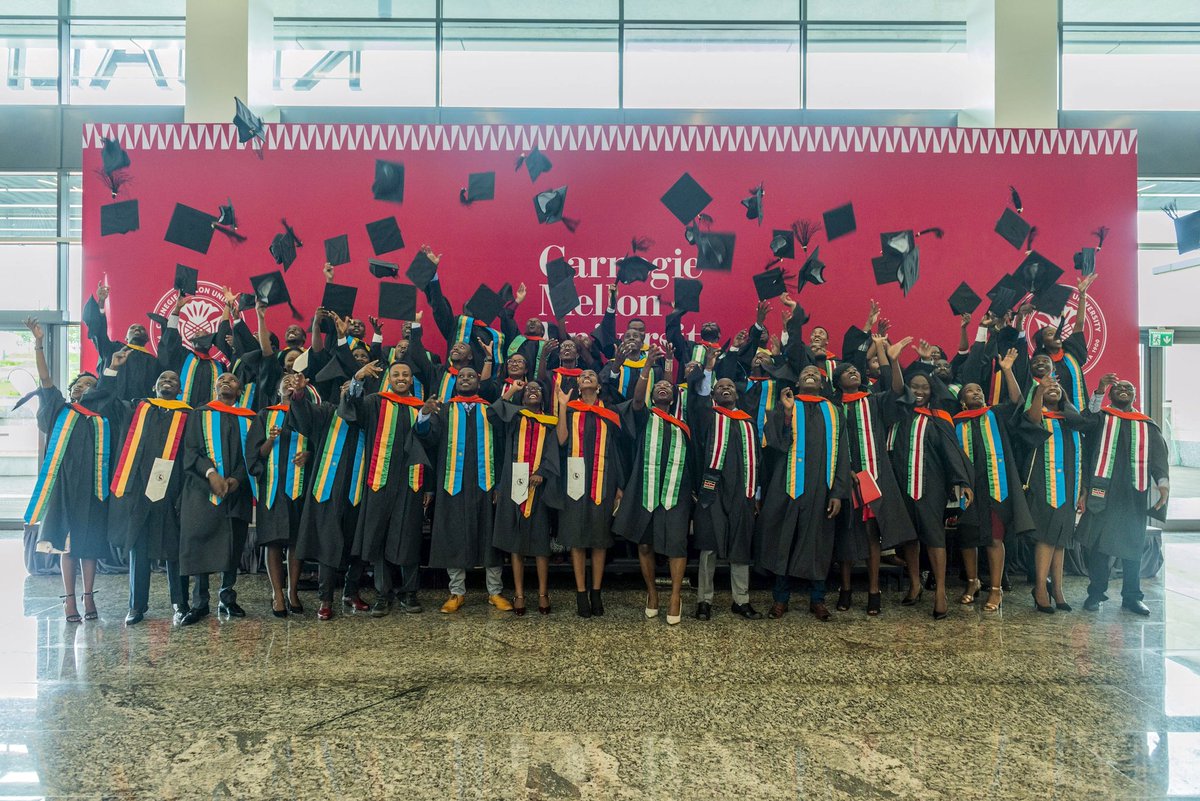 Rwanda has witnessed a graduation of 51 Carnegie Melon University (CMU) students from the Nelson Mandela institute and across Africa, a batch which embarks on a journey of addressing current social and economic challenges on the continent.
The students received either degrees in Master of Science in Information Technology or a Master of Science in Electrical and Computer Engineering.
The ceremony held in Kigali this June 2nd was officiated Dr. Eugene Mutimura, the Minister of Education.
"This is our largest class to date with 51 graduates, and it is also our most diverse group representing seven nationalities graduating from CMU-Africa," said Jonathan Cagan, the Interim Dean of the CMU Engineering.
Cagan said that students and faculty worked together in the areas of healthcare access, cyber security, big data, robotics, renewable energy, and agriculture which will be critical in addressing the current global challenges.
"These outstanding projects reflect the promise that entrepreneurship and technological development offer to both strengthen the economy and serve the needs of the continent," Cagan said.
As former dean of CMU-Engineering, James Garrett Jr remembered how exciting it was when he worked to open the Kigali campus– to mark a new milestone not only for CMU, but also for this magnificent country of Rwanda.
"CMU community here in Rwanda continues to grow and thrive. We have completed construction on our new, 15-hectare campus in Kigali Innovation City, which will transform the CMU Experience for students, faculty and staff of CMU Africa," Garett Jr said.
Graduate student speaker Nancy Lubalo remembered how 671 days passed so easily but with strangers from 9 different countries in Africa who later on became an interesting community.
"Today we leave as friends, sibling and some of us even couples. Who said we can't have it all," Lubalo said.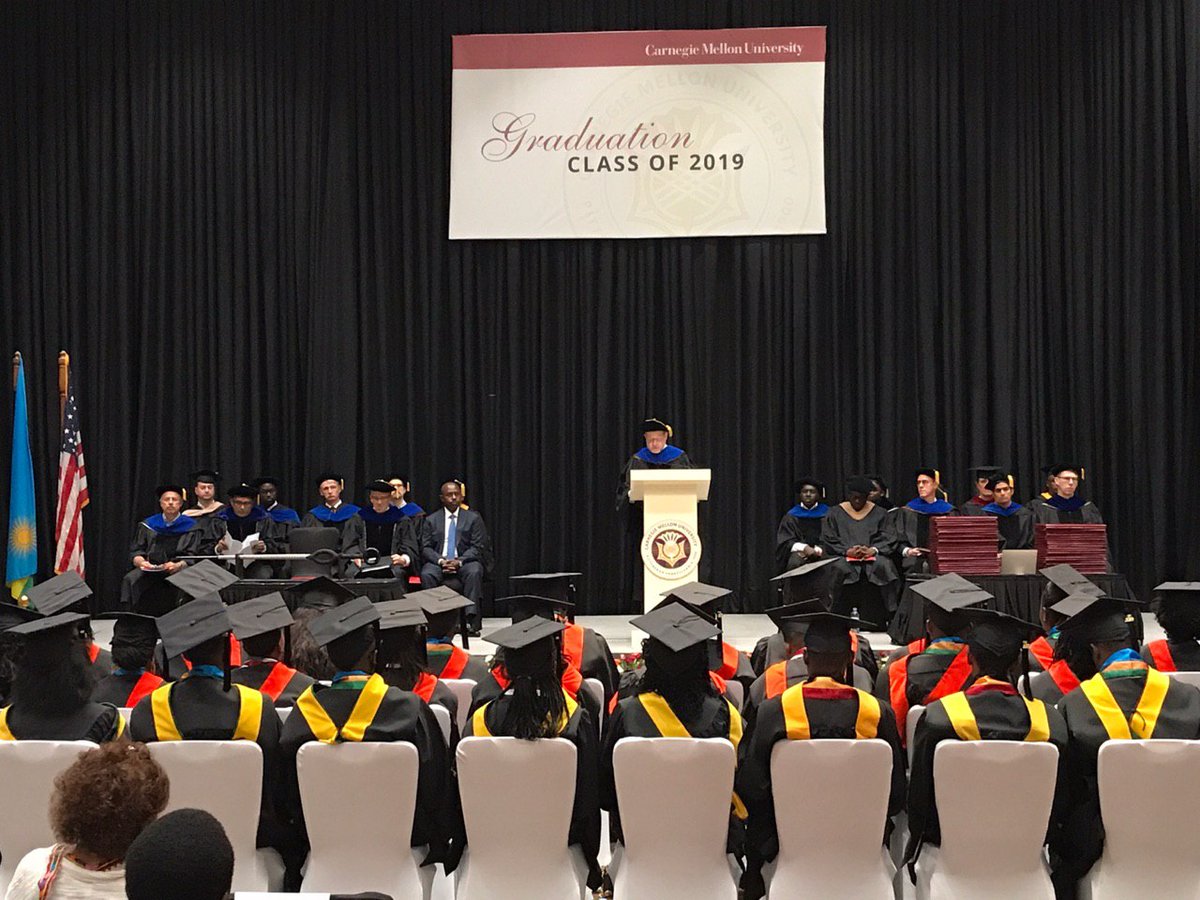 Lacina Koné, Director General of Smart Africa, who was keynote speaker said that since the Smart Africa Scholarship Fund was started with the goal of giving the youth an opportunity to dream big, invent, and innovate, it has supported 37 Scholars at CMU-Africa.
The class of 2019 representing seven nationalities: Rwanda, Ethiopia, Uganda, Nigeria, Lesotho, Zambia and Kenya, joins a network of over 100 CMU-Africa alumni already working on the continent.
Rwandan students make up 50% of the student population. Women represent 31% of the population.
Rwanda's education Minister, Dr. Eugene Mutimura said the general trend among CMU-Africa graduates is that they find employment within six months to a year of graduation and they see a 230% increase in their incomes after graduation.
"Today's graduands are high achievers and will no doubt go on to do great things for their countries and Africa. As they go forward they may be faced with challenges but fortunately, they are adequately equipped to rise above them and overcome," Mutimura said.