You have seen several big projects all over Rwanda's capital Kigali. The city is growing so fast – from smallest structures to the tallest – to the widest. Kigali is showing progress.
Driving around Kigali streets, new roads are coming up. Tarmac roads. Outside the capital, roads and bigger infrastructure projects are taking shape. No wonder, the country's huge budget has been dedicated to infrastructural development – a case of the recently announced 2019-2020 budget.
According to the 2019/2020's Rwf2.8 trillion budget, Infrastructure leads the country's list of top six expenditure priorities – with a colossal Rwf551, 1 billion ($600 million) allocated to the sector.
This is the amount that will fund several projects including buildings, roads and many others.
But are Rwandans – the taxpayers who raise these funds for these projects take share on the amount dispatched to infrastructure projects? The answer could almost be no, or closer to that, especially when you ask owners of local engineering firms and engineers in general.
This is because, they say, the Chinese flags are cordoning many big projects coming up within and outside Kigali. The list is long. But, most agree, the Chinese have the required muscle to overpower them, in many aspects.
To make a quick survey on how Chinese companies cover up many huge project in the country, on Tuesday, October 23, 2019, KT Press toured Nyarugenge district Hospital which is under construction.
Amid sounds of heavy machinery at the 126-beds facility – set to ease Rwanda's burden to handle health issues, engineers from China Civil Engineering Construction Corporation (CCECC) were all over the site, pushing local workers to do the job in different sections of the hospital that is set to be unveiled before end of this year, according to Nyarugenge district officials.
The Chinese company, established in 1979 under the approval of state council of the People's Republic of China, is one of the most bidders of huge tenders in Rwanda.
Its flags hang at different roads and buildings under construction within and outside Kigali.
Apart from the Rwf6 billion Nyarugenge district hospital, CCECC is the brain behind Kigali City Tower – Kigali's tallest building so far.
Other Chinese companies taking huge contracts in Rwanda include the Beijing Construction Engineering Group (BCEG) – a company that was initially contracted to undertake construction of the Kigali Convention Center, China Road and Bridge Corporation and China Star Construction Co. Ltd, among others.
The companies, according to members of the Rwanda Association of Engineers, have taken over taxpayers' money by 'smartly' winning huge tenders – leaving local companies for the least they can afford.
According to local engineers, one of the reasons favouring Chinese companies to win big tenders is that they are older than local companiee, but, they also claim they can compete and win such big tenders, only if equal opportunities are given ro them
"You see Rwandan local engineering companies can't compete with Chinese. This is hugely because of two reasons; one, our financial muscle is weak compared to the Chinese. They also (Chinese companies) have long experience in the field which favours them," an engineer at the Nyarugenge Hospital construction site told KT Press.
"Rwandan engineering companies can only afford joint-ventures with the Chinese," the Engineer added.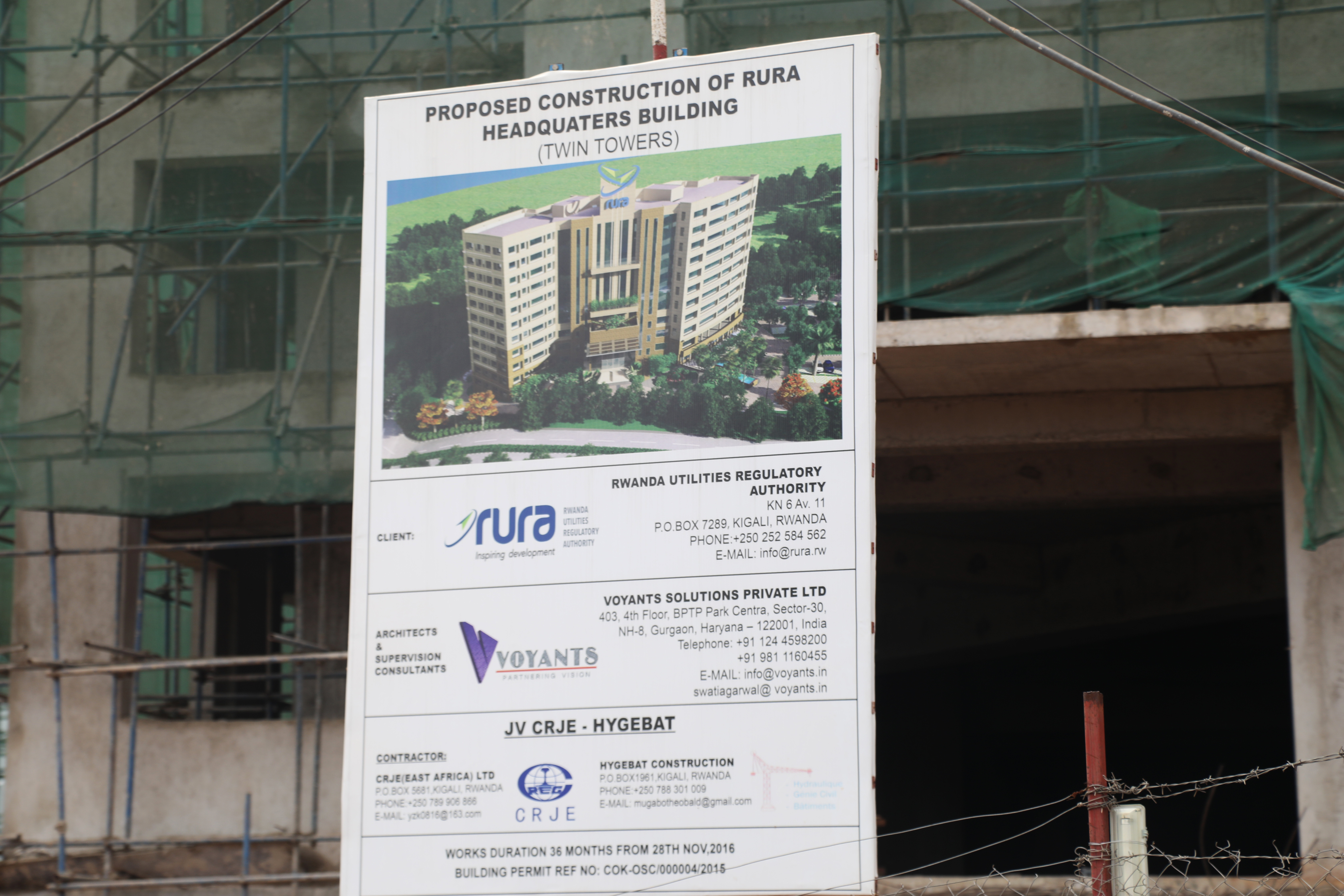 Indeed, at the Rwf6 billion-valued Nyarugenge facility, CCECC won the tender to construct it through a joint venture with Horizon – a local engineering company.
"But very few local companies can even afford this joint venture," the engineer at the site told KT Press.
Biting interest rate on loans
To narrow down what could be ruining chances of local engineering companies to take up big tenders, KT Press spoke to Fred Rwihinda – a member of the Rwanda Association of Engineers in charge of Compliance and Inspection at the Association.
According to Rwihinda, two big challenges face local engineering industry; lack or less efforts by the Private sector to help them acquire necessary support to win such tenders, and Financial Institutions that place high interest rates on loans.
"How can you compete with a Chinese company bidding with an assurance of a loan that comes with a 3% interest rate from its home bank when your bank wants an interest rate ranging between 18-20%?" Rwihinda told KT Press.
According to Rwihinda, local engineering firms have the capacity to win and execute big contracts.
"We have the capacity, but maybe government should provide incentives to enable us acquire loans with ease," Rwihinda said.
Are Banks unable to fund big projects?
The inability to fund bigger projects by Rwanda's financial institutions, is what many local engineers voiced out when speaking to KT Press.
However, in some instances, Bankers believe that some of the big projects can be locally financed, while others may even require "syndicated loans" as termed by Maurice Toroitich – Chief Executive Officer of BPR-Atlas – one of the biggest financial institutions in the country.
According to Toroitich, depending on the size of the project, there will be certain projects that require financing that local banks will not be able to do on their own and this is because of the size of the balance sheet.
"Remember, there are rules around how a bank makes money. The most important rule is that banks should not lend money to a customer or one group of related companies more than 25 percent of its capital. So depending on the capital size of the bank, 25% may not be able to finance the loan – say for example may not be able to fund the airport or our next Airbus A330,"
"There will be projects whose financing cost is much bigger than what an individual bank can finance," Toroitich told KT Press.
He, however adds that given that limitation, "banks usually come together all and this is where you have syndicated loans where by every bank brings to the table money according to their own individual capability to finance this project," he said.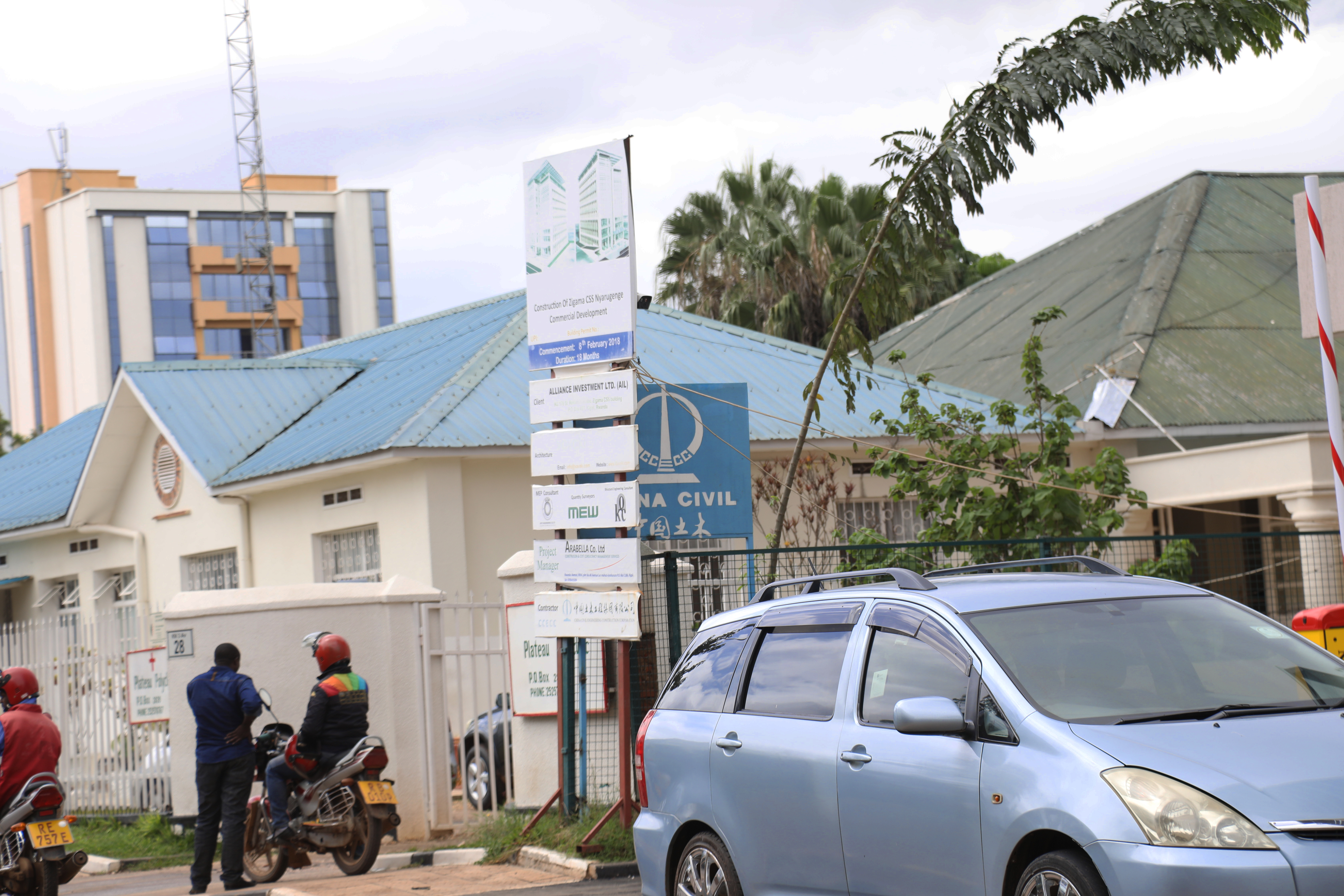 But still, some needed capital cannot be raised by the combined banks.
"Sometimes also even after combining, some projects are still bigger than the banks. That is why governments borrow money from IMF (International Monetary Fund), IFC (International Finance Corporation) and others. They can provide larger amount of credit so that is one part.
The second part, it is not about interest rates or the size of the loan, but it could also be about other conditions. For some development institutions especially the financing institutions like ADB (African Development Bank) can be able to provide very long-term loans…25, 30 or even 50-year loan which commercial banks cannot do. Remember we are commercial banks," said Toroitich.
According to Toroitich, "Commercial banks means day-to-day trade. So when it comes to very long-term projects, we don't have the type of resources to support that, which is why China Road and Bridge Corporation will go to China and try to get a 30-year-loan from China Exim Bank to finance a big road construction."
Competitive market
One of the things Rwandan engineering firms have been reminded by Toroitich, is that despite Chinese firms taking all big tenders, they should remember that Rwanda runs a competitive market economy.
"But I also think that it is a competitive market. Sometimes there are projects which can be financed locally but it depends on how bigger and competitive the bidder is and the quality of the project, financing around and the readiness,"
"Let's say it like this; if today there was a contract out there and one contractor says I am ready to start tomorrow because I have my machinery, I have engineers, I have the finance and another one will say look I think I will start next year because I have to look for financing, I have to hire machinery…all those kind of things and the client wants the job done as soon as possible. I call these commercial realities of these kind of projects."
Kagame on China
At the September 2018 Forum on China-Africa Cooperation (FOCAC) in Beijing, President Paul Kagame lauded the Chinese aid and investment strategy in Africa as a source of "deep transformation".
Kagame argued that the cooperation between China and Africa is based on mutual respect and is for the benefit of both partners. This sentiment is perhaps shared by most African heads of states.