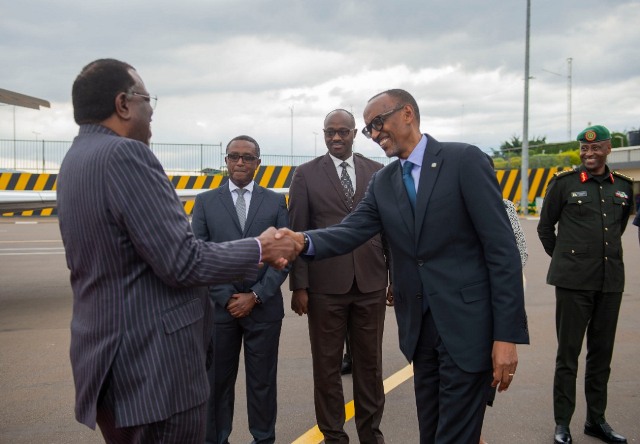 The President of Namibia Hage Gottfried Geingob this afternoon arrived in Rwanda's capital Kigali for an official visit.
At the Kigali International Airport, President Geingob was received by his host, President Paul Kagame who had just arrived from Nairobi, Kenya, where he attended the 9th African, Caribbean and Pacific (ACP) Summit of Heads of State and Government.
President Hage Geingob who arrived in the country accompanied by his wife Monica Geingob will attend the first International Anti-Corruption Excellence Award on the African continent.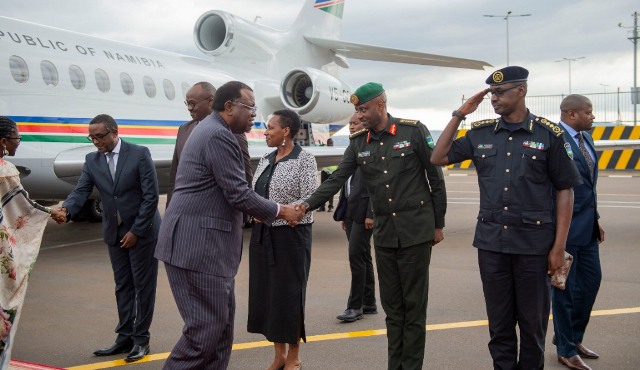 President Geingob's visit comes four months after President Paul Kagame and First Lady Jeannette Kagame held a three-day state visit to the Southern African nation.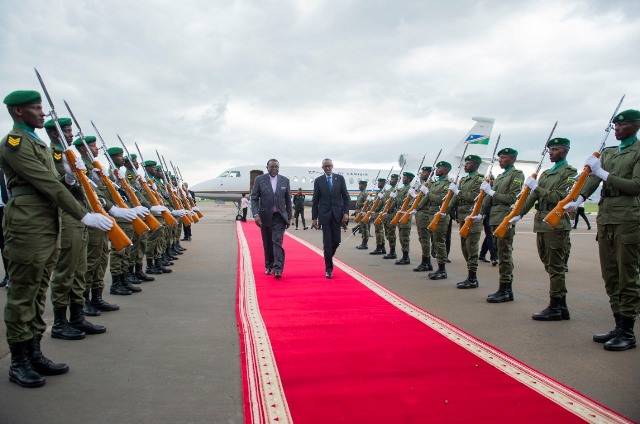 Their three-day State visit were marked by the signing of a General Cooperation Agreement which opened doors for further cooperation between the two nations in the areas of Trade and Investment, Mining, Air Service, Agriculture, Health, Tourism, Peace and Security, Infrastructure, Energy, ICT, Environment, Culture and Education among others.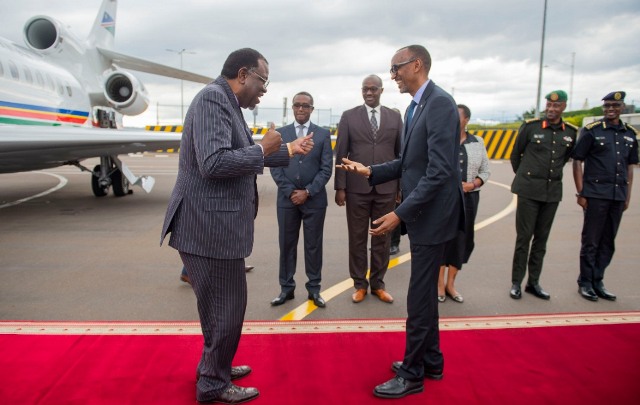 Namibia and Rwanda enjoy bilateral cooperation in the areas of security and both countries' Police institutions signed a Memorandum of Understanding in November 2015.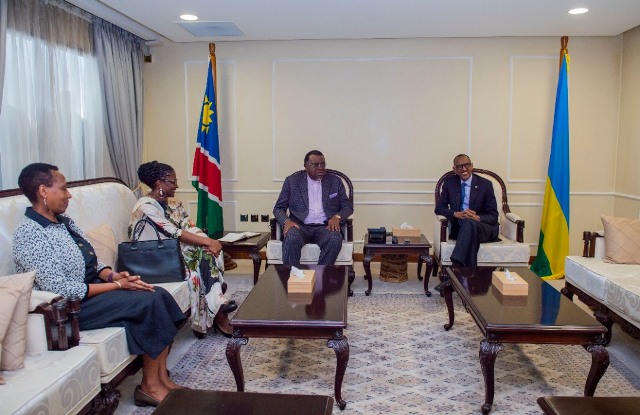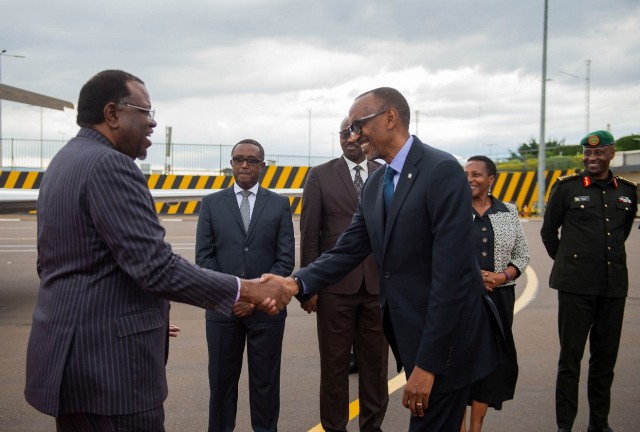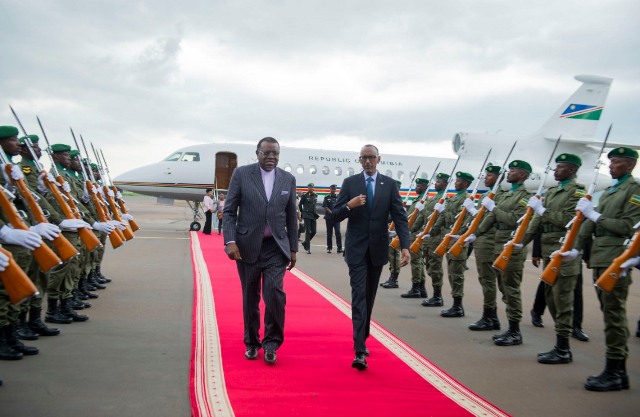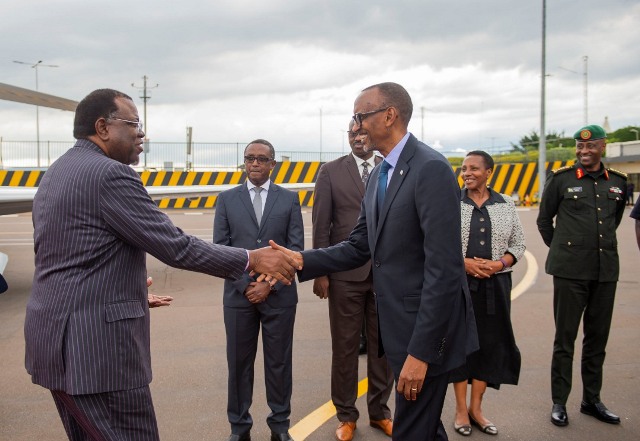 All photos: Plaisir Muzogeye