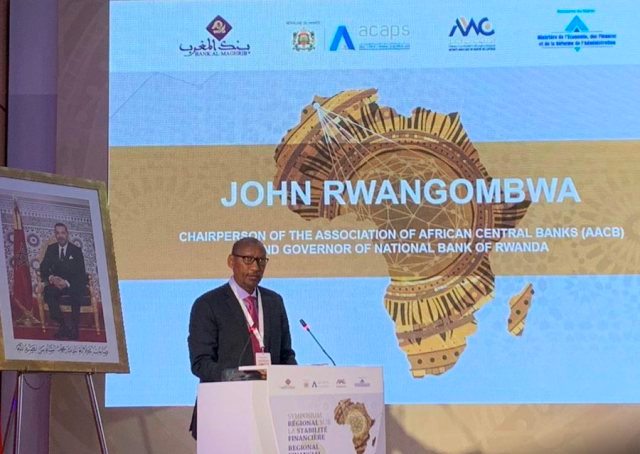 The Central Bank Governor John Rwangombwa and the current chairman of the Association of African Central Banks, has called for an Integrated Regional Financial system in order to unleash the full potential of trade on the continent.
Rwangombwa was speaking at the Regional Financial Stability Symposium in Rabat, Morocco on Monday, December 9, 2019.
The call at the symposium comes at a time when Africa has achieved a key milestone in regional integration which was spurred by the signing of the Africa Continental Free Trade (AfCFTA).
The AfCFTA signed in Kigali, in March 2018 by Heads of State of the African Union (AU), has been successfully ratified.
The main objective of the CFTA is to create a single continental market for goods and services as well as a customs union with free movement of goods and services across the continent.
"In less than a year of signing the agreement, the First Intra-African Trade Fair was held in Cairo- Egypt. From this trade fair, business deals of over $32 billion were concluded, well above the initial target of $25 billion," Rwangombwa told the symposium.
It is against this performance that Rwangombwa said that this exceptional achievement is proof to a potent force of what a united Africa is capable of achieving and a vote of confidence to the financial sector integration.
He said, therefore, that a stable and integrated financial system is a prerequisite for the success of this bold move taken by our leaders to integrate Africa into one market.
"In particular we have to integrate our payment systems to allow seamless payments for goods and services across our borders without having to first go through other financial institutions outside our continent," he said.
He, however, warned that as Africa strives to join efforts, it is also important that individual Central Banks build safer and resilient systems to address systemic risk, in order to avoid incidences like the Global financial crisis.
For example, during the 2008 Global financial crisis, most African countries were not directly impacted by the crisis and this was mainly due to the fact that the continent's financial integration with global markets was limited.
Though this low level of financial integration was a blessing in disguise, because it shielded most African economies from the direct impact of the financial crisis, Rwangombwa said it cannot be the exemption option.