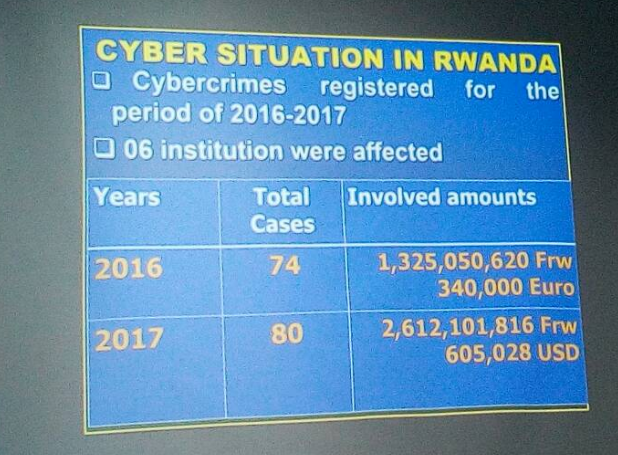 Rwanda's Central Bank has warned the general public against logging in their bank details using Open Wi-Fi networks – saying that their accounts could easily be hacked.
The warning comes at a time when cybercrimes have taken a toll, mostly affecting internet users in the country.
"SECURITY TIP: Tempting as it is! Refrain from logging in your bank details using an open WI-FI network. This might expose your bank details to hackers. Avoid open Wi-Fi connections as much as you can," Central Bank said in a tweet on Monday, December 09, 2019.
The bank is currently running a "go cashless" campaign – encouraging people to go digital in their daily transactions and other activities.
Not only bank account holders have been affected. Even financial institutions, too, have suffered the crimes.
For instance, last month, Rwanda Investigation Bureau (RIB) announced that it had arrested 12 people for attempting to defraud Equity Bank Rwanda in a cyber-heist involving 8 Kenyans, 3 Rwandans and 1 Ugandan.
RIB said the individuals were about to penetrate the systems of the bank and transfer undisclosed amounts of money to their accounts but were intercepted before they could accomplish the mission.
Currently, cybercrimes are one of the emerging global crimes and technology generational criminal phenomenon in this century where one can launch a cyber-attack on millions of citizens, states, and organization while seated in one country, yet hard to trace the source.
According to statistics released by RIB earlier this year, cyber-related fraud cost the country some Rwf6bn in 2018.
There were 113 cases of cybercrimes registered countrywide of which 64 were committed in Kigali.