Rwanda has since today got a new Chief Justice replacing the expert Professor Sam Rugege who has been serving for the last eight years in this capacity.
Dr Faustin Nteziryayo, the new Chief Justice is bringing a huge CV in Rwanda's judicial system which has already built a strong foundation.
Married and father of three, Nteziryayo,57, was born in current Kamonyi district, Southern Province in 1962.
He holds a PhD in law from Antwerp University (1994, Belgium), a Master's in Fiscal Law from Universite Libre de Bruxelles – ULB (1996, Belgium), and an M.A. in international affairs with specialization in international trade policy from Carleton University (2009, Canada), and an LLB from the National University of Rwanda (1986).
He has also followed various professional trainings in areas such as arbitration and alternative dispute resolution; corporate governance; negotiations of financial transactions; legal aspects of public debt management; financial regulation; regulation of telecommunications services, among others.
With more than 31 years of professional experience, Dr Nteziryayo has served in various positions within the Government of Rwanda including as Minister of Justice, Vice Governor of the National Bank of Rwanda, Managing Director of the Rwanda Utilities Regulatory Agency, Senior Legal Advisor in the Ministry of Commerce and Industry (Rwanda).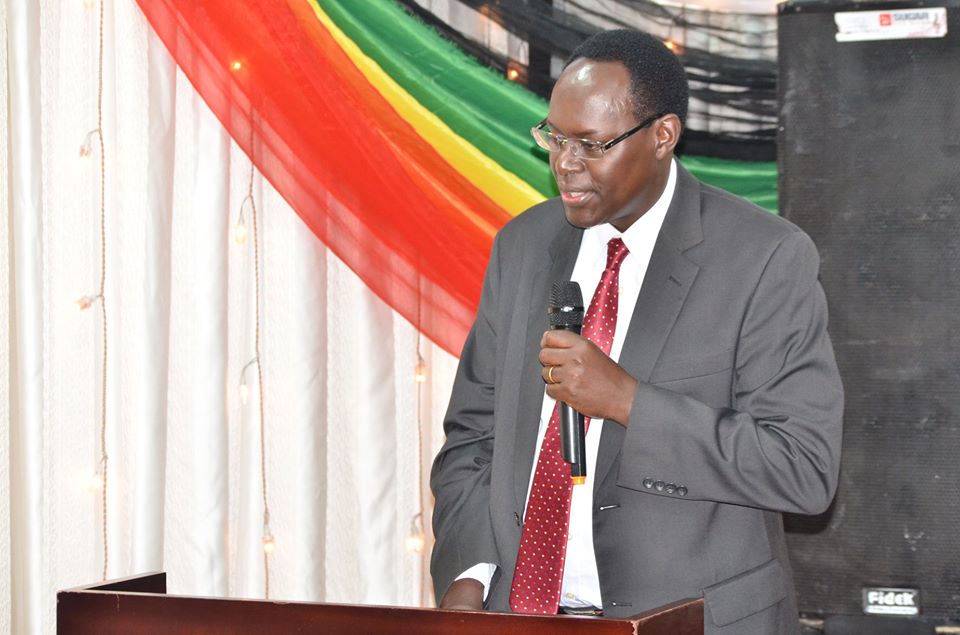 Dr Nteziryayo has been a Consultant with good expertise in legal and regulatory business reforms; trade and investment policy and law; trade facilitation and trade-related capacity building; trade and investment-related dispute settlement; and rule of law and corporate governance.
In addition, he has a very good teaching and research experience. He has taught in various universities and institutions of higher learning in Rwanda, the United States of America and Canada.
His areas of teaching and research are, among others, international economic law, international law of foreign investment, international trade law (especially trade in services), international development law, international financial law, and economic and corporate governance.
Until April 2013, Dr Nteziryayo was Managing Director of AGASEKE BANK LTD and his main task was to implement a strategic plan aimed at ultimately transforming that microfinance bank into a fully-fledged commercial bank.
From April 2013 at present, Dr Nteziryayo is a Judge of the East African Court of Justice and a Senior Lecturer of Law at the University of Rwanda, School of Law. He is also the Director of the Centre for Trade and Investment Law & Policy.
Dr Faustin Nteziryayo is a Fellow of the Chartered Institute of Arbitrators (FCIArb); a Member of the Panel of Arbitrators of the Kigali International Arbitration Centre (KIAC); a Member of the Panel of Conciliators of the World Bank's International Centre for Settlement of Investment Dispute (ICSID); and a Member of the East African Magistrates and Judges' Association (EAMJA).
Tom Umulisa, a lecturer at University of Rwanda and UPPSALA university – Sweden said about Nteziryayo: "He is a humble person who knows to listen to others and to value their ideas. We have got a very dedicated Chief Justice. He deserves it."
He said that this position requires an experience in both domestic and international laws, and Nteziryayo has it all.
And on top of hits, he said, Nteziryayo has experience in arbitration which is really a big asset.
Nteziryayo's Deputy Marie Therese Mukamurisa has a degree in civil law from the University of Rwanda (1990) and a Master's degree in common law from the University of Moncton in New Brunswick, Canada (1993).
She has a Masters in Genocide Studies and Prevention from the Center for Conflict Management at the University of Rwanda.
Until her appointment, she was serving as Vice President of Rwanda's Court of Appeal, member of High Judicial council of Rwanda and member of the international Hague Network of Judges.
Previously, she served as Judge at African court on human and people's rights.
She served as Director Car Insurance at Sonarwa and as Executive secretary of the NGO umbrella organization (CCOAIB).
Mukamulisa was one of twelve commissioners who drafted the Rwanda post Genocide Constitution.
She served as a lecturer at University of Rwanda, School of Law teaching comparative law.
In 2003, she served as justice at Supreme Court.