"Quality of Life" is the first item among the five pillars of Rwanda's vision 2050 which started this year to usher the country to a middle income economy status.
Among other indicators of quality life, Rwanda seeks to achieve sustained food security and nutrition for all households and age groups, universal, sustainable and reliable access to water (in houses) and sanitation, affordable, sustainable, reliable and modern energy.
The country also seeks to achieve dignified and SMART housing (with high speed internet) for all.
The country is also seeking to achieve modern and SMART cities with optimal space utilization, connected cities, broadband, internet of things, green/Eco-friendly cities and neighborhoods; (e.g. powered by renewable energy, recycling, etc.) and SMART towns and rural settlements.
A National Land Use and Development Master Plan which was approved by the cabinet on July 29,2020 will inform all steps that need to be made.
The Master plan was designed by Rwanda Land Management and Use Authority, taking note of input from several institutions.
According to Alexis Rutagengwa Head of Surveying, Land Use and Mapping Department the Master plan which will serve as reference to all districts/city of Kigali Plans, revolves around the settlement and land use in different sectors of life in the next thirty years.
"First of all, this Master Plan is based on country's vision and direction, then the population growth; what will the citizens do, where will they settle, what will they eat, general development, etc," Rutagengwa said.
"It will solve several problems including settlements where households are scattered-every visitor can realize upon arrival in Rwanda, that we have settlement challenge."
Also introducing this master plan to KT Press reporter, Marie Grace Nishimwe, Head of Land Administration Department reminded a challenge in infrastructure management.
"You can imagine how it was costly to connect a scattered village settlement to the national electricity grid. In fact, the master plan comes to correct the existing challenges and to do a projection in accordance to where a Rwandan should be in the next thirty years," he said.
This planning takes into consideration that Rwanda's annual population growth of 2.4% annually is among the highest on the continent.
The 12 million citizens will have doubled to 22.1 million in 2050. Thus, the Master plan intends to bring in a consolidated master plan in six thematic areas that are: Urbanisation and rural settlement, Agriculture, Infrastructure, Tourism, Industrial development and Environmental component.
The urban settlement will include 101 cities and towns and will host 70% of the entire population( equivalent to 15.4 million) on 1754 square kilometers.
Villages Become Towns
There are in Rwanda, some communities where inhabitants barely see a car passing on their feeder road.
It may not either be exaggerating to say that some adult family members in these remote communities have never stood near a car, leave alone being aboard.
Most obviously, until recently, several people in those areas went back to their Creator without having seen a tarmac road.
In Rwanda, the term "hometown" may be used appropriately in near future despite today when several people confuse or intentionally call their remote villages a town.
"As far as this master plan is concerned, we need consolidated settlements, agglomerated settlement. Real big cities mean a market, but, when there is scattered settlement, there is no market," Rutagengwa said.
In the design, planners put in place a hierarchy of settlements where 70% of inhabitants will be in the city, from 18% today.
They identified 5 levels of the urban settlement including; City of Kigali, three satellite cities, 8 secondary cities, 16 district towns, and 73 rurban centers.
A rurban in this national master plan, is a trading center deep in a village.
"You realize that the businesses in these center is groceries, trading in livestock and the likes. We considered those that have potentials to grow and said: let's give them a chance to grow well. We did not take all of them because they are many. We considered ten years trend," said Rutagengwa.
After rurban, the rest of the settlement (30%), will be rural components also in model villages that have to be one in every cell of the country.
"We expect that with time, some rural settlements will join town to an extent that we shall reach 100% urbanism later on," believes Rutagengwa.
The type of houses was also designed. In cities, buildings will have to be multi storied. While in model villages, they have planned for 8 in 1, 4 in 1 buildings, and so on, at a proportion of 50%.
Where are the 100 Rwandan cities/towns?
In this planning, the master plan started from existing towns and cities.
For example, the capital city of Rwanda will be Kigali which is projected to 3-3.8 million inhabitants by 2050. The capital city expansion will continue following a master plan that is pending approval.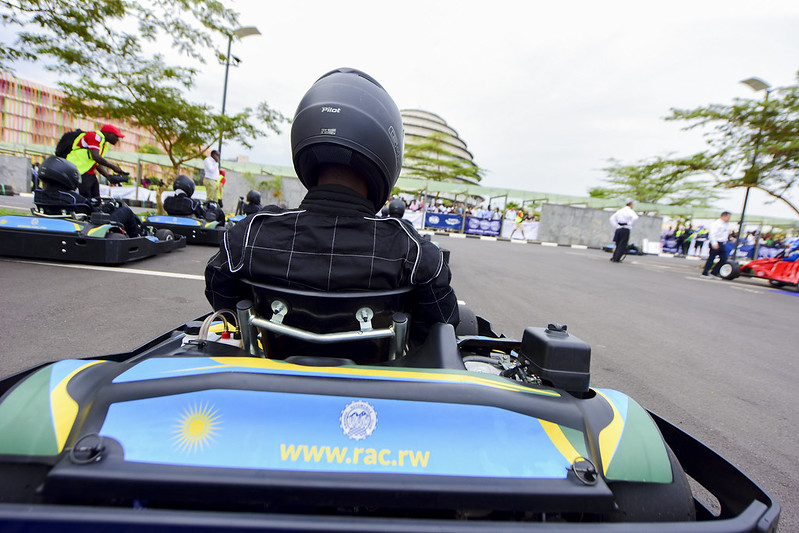 Kigali's satellite cities will be Nyamata, Rwamagana and Muhanga.
Rutagengwa defines the three cities as "a Golden triangle to Kigali."
Each of the cities has a special calling with Bugesera already increasingly becoming an industrial zone, second to Kigali and a transport hub with the Bugesera International Airport.
"Already, huge investments are being committed in Bugesera. That's the reason why we have already committed a rail way Kigali-Bugesera. The rail way from Uganda-Kagitumba, and the one from Isaka-Tanzania will meet in Masaka. We shall take a segment to the special economic zone so that the products can transit to the industries and vice versa," Rutagengwa said.
Rwamagana in the Eastern province, country's food basket, also third industrial zone, is set to accommodate big commodity processing industries.
Muhanga with rich natural resources and adjacent to huge mining cites like Ngororero, Rutsiro is set to become a mining hub.
"We are graduating from traditional mining to processing that will serve the region. Muhanga will host that industry," said Rutagengwa.
The three cities are already attracting dwellers, and Land Management Authority officials believe that it was a good move to start early and organize them before they attract slums.
They will host between 650,000 and 1 million residents, the actual population of the capital Kigali, according to the latest National census (2012).
On the third position, the secondary towns which are a term that is already becoming common in Rwanda, eight towns relatively adjacent to the borders with Rwanda will be developed.
The eight include the initial five towns that were in the earlier proposal of six secondary cities including Huye, Rubavu, Musanze, Nyagatare and Rusizi.
Karongi, Kirehe and Kayonza towns have also been added to this list.
These are towns that are projected to host between 250,000 and 650,000 citizen.
The 16 district cities, basically headquarters of the district offices on the fourth position also include some renowned towns in the country like Nyanza, Ruhango, Kamonyi, Gicumbi, Gakenke, among others whose population is projected to 100,000 and 250,000 inhabitants.
In the bottom of the towns is 73 rurban towns that are distributed across the country.
Byimana, Kinazi, Gitwe-Buhanda in Ruhango feature on this list and so does Kaduha and Gasarenda in Nyamagabe and Nyagasambu in Rwamagana.
Musanze has Byangabo and Remera-Ruhondo on this list, while Rulindo has Kinihira, Base among others.
Birambo, Shyembe and Mugonero among others in Karongi also feature on the list of rurban.
Government, Citizen, or Both, Who will Build the Cities/towns?
This Master plan is implemented at a time when the country is entering a middle-income economy status.
Planners believe that citizens will keep embracing the proposed changes as they grow economically.
"There is a principle called 'incremental development' whereby for example, if one has a plan to build 15 storied building, they will not be required to develop all of them at ago," said Marie Grace Nishimwe from Land Administration Department.
She said that the proprietor will have an option to complete the first phase in a specific time and to achieve more phases in the following two years or so, and so on, up to the end.
"The Master plan is a science that grew with the capacity of understanding coupled with the readiness of the country and political will," added Ruragengwa.
"Let's take the example of a model village. Initially, the policy of the model village meant that people should dwell on the road, and shockingly, some plans wouldn't even remember to leave the road back up," Rutagengwa recalled before adding that this has changed in the current designs.
Meanwhile, infrastructure will also follow these cities and Nishimwe brought the current experience where some utility providers would only focus on universal access to water and energy for example, regardless of whether a house is in high risk or other factors.
"Everyone will but have to comply with the Master Plan. It will not be an issue of universal access to clean water or electricity. We set the boundaries and beyond them, such services will not be provided for," said Nishimwe.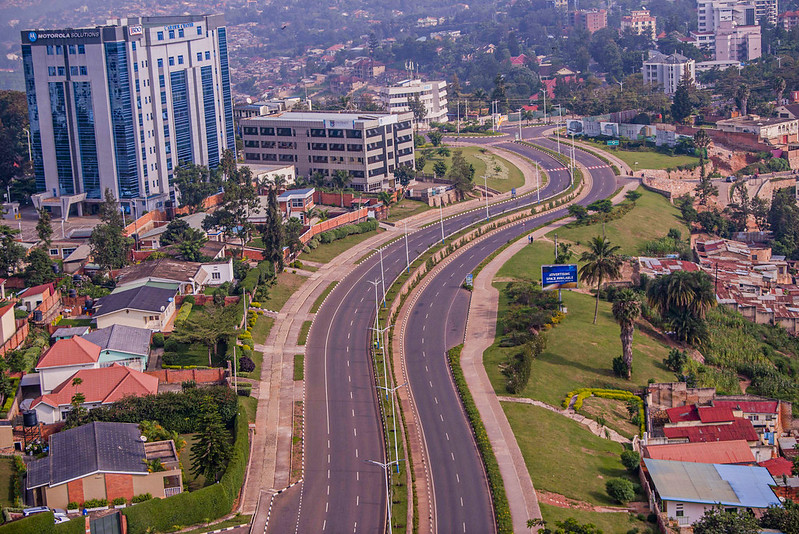 Even the roads, she said, will follow that order.
Imena Munyampenda, the Director General of Rwanda Transport Development Authority (RTDA), told KT Press, that his institution, already has got a road network that will serve the settlements. It was developed in 2012 and "may need some adjustments wherever needed be."
The government and citizen will own this Master Plan.
Planners believe that for example as far as model villages are concerned, some people just need information after which they will embrace the changes, buy plots and build.
Others may have half of the required capacity, and they may get government supports.
There is also a category of people who practically are not able to embrace changes that government will fully support.