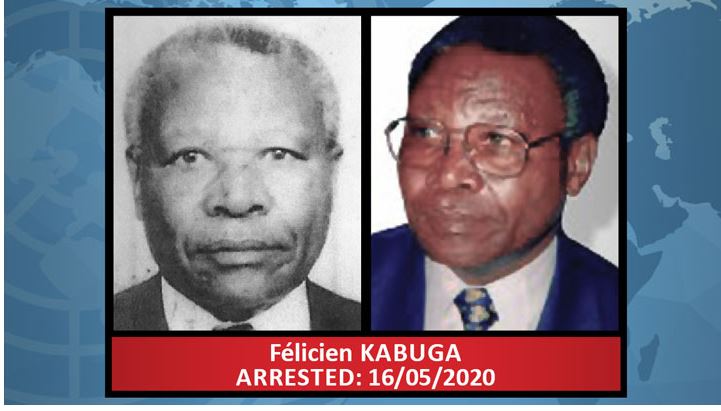 The International Residual Mechanism for Criminal Tribunals (IRMCT) Chief Prosecutor Serge Brammertz has hinted on the possibility of having Rwandan Genocide suspect, Felicien Kabuga sent in Arusha -Tanzania for trial next month.
Tycoon Felicien Kabuga who was the most wanted Genocide fugitive who is alleged to have provided key sponsorship to the Genocidal government in buying weapons that helped to exterminate over 1 million Tutsi in Rwanda was arrested in Paris-France on May 16.
According to the act of indictment dated 21 November 2001, Kabuga is charged on 11 counts. He is accused of «genocide», «conspiracy to commit genocide», «complicity in genocide», and «direct and public incitation to commit genocide». Also, he is accused of «assassination as a crime against humanity», «extermination as a crime against humanity», «rape as a crime against humanity», «persecutions on political, racial or religious grounds as crimes against humanity» in addition to various war crimes.
Brammertz said that "Kabuga could be sent for trial at the Arusha based international tribunal court this September or December 2020 but the exact timeline is not yet clear. However, we are here to collect more evidence for the case," Brammertz said.
Brammertz made the remarks on his visit to Rwanda where he and a team of tribunal officials are in the country to collect evidence on the genocide case against Kabuga and other suspects who are still on the run.
In May, French courts ruled for the tranfer of Kabuga to Arusha, but his lawyers and opposed the decision citing "health challenges "of their client.
They instead requested the court to "send Kabuga to stay with his children pending his trial in France", because in jail "he does not understand anyone, none understand him."
However, early June, Kabuga lost the case when the court ruled that he should be sent for trial by the mechanism.
In Kigali on Tuesday, August 25, the prosecutor emphasized the importance of a continued collaboration with the government of Rwanda to bring justice to the alleged perpetrators of the 1994 genocide against Tutsi as he had promised at the time of assuming office in July 2019.
After managing to investigate and nab Kabuga, the prosecutor said that on his list more are to be brought down from their hiding despite political challenges from some African countries.
These include Protais Mpiranya, a former presidential guard head in Juvenal Habyarimana's government, whom the UN prosecutor says was located in South Africa but the process of his extradition has not been very successful though hope remains in cooperation.
The other cases being worked on include that of Fulgence Kayishema, Pheneas Munyarugarama, Aloys Ndimbati, Charles Sikubwabo, and Charles Ryandikayo.
Rwanda's Prosecutor General, Aimable Havugiyaremye said that the current collaboration with the tribunal gives both sides great hope for justice to be served.
"We are very sure that the remaining suspects will soon or later be arrested and brought to book. We are now considering the evidence on both sides which has to be finalized before the case goes to trial," Havugiyaremye said.