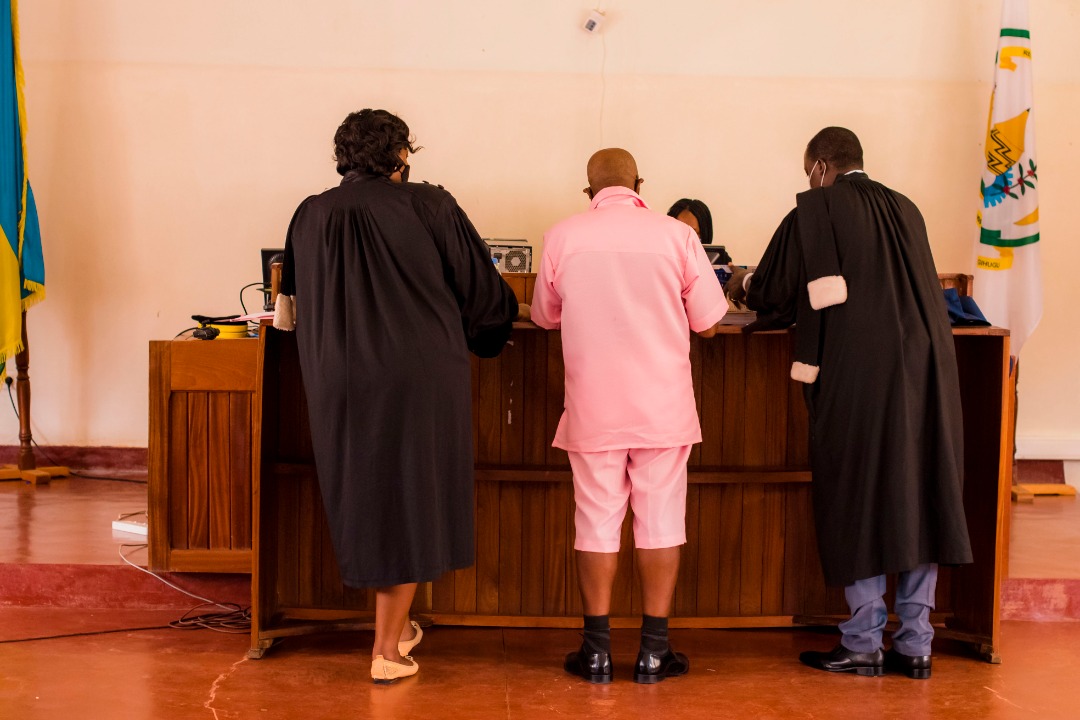 Over the last decade, Rwanda has received at least 17 high profile suspects who were extradited to Rwanda to face the law, majority of which are genocide suspects.
From Léon Mugesera to Jean Uwikindi to Munyakazi Leopold, beginning 2010, countries and institutions made various decisions to transfer suspects to Rwanda, dismissing fears that wanted fugitives would not get a free and fair hearing -an argument used by suspects to avoid extradition and evade justice for more than a decade.
A decade after the 1994 Genocide against the Tutsi, in 2006, Rwandan Judicial authorities had a list of over 100 most wanted genocide fugitives whose safe havens were known in different African, European and North American countries.
The Government of Rwanda had given these countries the option to try or extradite to Rwanda, but with the support of rights groups such as Human Rights Watch (HRW), majority of the suspects managed to circumvent justice by alleging that they won't get a fair trial.
The trial of terror suspect Paul Rusesabagina has triggered the debate on the independence of Rwandan courts, with rights watchdogs defending the 66-year old, portraying through western media that Rusesabagina is unlikely to get a free and fair hearing.
According to Phil Clark, a London-based genocide scholar, the claim that suspects can't get a free and fair trial in Rwanda is unfounded and not backed by facts.
"It is a simplistic narrative peddled mainly by Human Rights Watch and others is that Rwanda is an authoritarian state, with a judiciary that does the executive's bidding,"
"There are certainly concerns over the standard of justice in the Rwandan military courts. But in the civilian courts – where Rusesabagina will be tried – the judiciary has a track record of handling cases fairly and thoroughly," Clark says
Clark says it is routine for human rights groups and defence counsel to argue that high profile suspects like Rusesabagina won't get a fair trial in Rwanda. But the evidence over the last 10 years paints a completely different picture.
"Over that period, the Rwandan judicial system has undergone major reforms and shown a high degree of fairness and independence, often handing down judgments contrary to the wishes of the national executive," he says.
Clark argues that 9 foreign states – Sweden, Denmark, the Netherlands, Norway, Germany, the DRC, Uganda, Canada and the US – have all extradited or deported high-profile atrocity suspects to Rwanda, believing they will receive a fair trial.
In the Diane Rwigara case and the 13 transfer, extradition and deportation cases from the ICTR and foreign states, human rights critics said these individuals wouldn't get a fair trial.
"The trials of Rwigara and Leopold Munyakazi, a high-profile genocide suspect deported from the US, for example, resulted in acquittal, against the predictions of human rights organisations. Those critics should reflect on the fact their predictions were so wildly wrong,"
He said the ICTR and overseas extradition cases have been heavily monitored by foreign embassies and legal NGOs. Apart from some fairly minor technical concerns, these cases have been praised for their high standards of justice
Landmark decisions by the ICTR, Canada, U.S, and the European Court of Human Rights (EcHR), paved the way for several suspects and wanted individuals to be sent to Rwanda to face trial, setting the precedent that wanted individuals can actually have a free and fair trial in Rwandan courts.
Gatete Nyiringabo Ruhumuliza, a legal expert and commentator, says the extradition and subsequent trial of Bandora and conviction and the EcHR decision set major precedents, which removed previous unfounded fears that suspects cannot be sent to Rwanda to face trial.
"The extraditions of suspects from European countries including Norway, Denmark, Netherlands, Germany and ICTR referrals set a jurisprudence that the world recognizes Rwandan courts as free and fair in their judgement of cases, which is why several fugitives have been sent to Rwanda,"
"Despite a strong lobby by groups such as Human Rights Watch, as was the case in the UK where they submitted an Amicus Curiae arguing against extradition of suspects to Rwanda, the argument of suspects or fugitives not getting a free and fair trial is no longer plausible," Gatete said.
It is not the first time lobby groups have tried to sabotage the work of Rwandan courts. The practice has been around since the ICTR trials and residual mechanism, when the Arusha-based tribunal considered referring suspects to Rwanda for trial.
Jean Bosco Siboyintore, the head of the Genocide Fugitive Tracking Unit (GFTU), said that Jean Uwinkindi's referral to Rwanda in 2011 was a turning point because it came after several years of submissions in the UN tribunal, with rights watchdog blocking attempts to transfer fugitives to Rwanda.
Between 2008 and 2009, lobby groups blocked the transfer of Ladislas Ntagazwa, Jean Bosco Uwinkindi, Fulgence Kayishema, and Charles Sikubwabo to Rwanda, claiming that Rwanda's Justice system cannot guarantee a free and fair hearing.
In 2010, Rwanda went to Arusha to prove that the issues that were raised in 2008/09 were addressed. On June 28, 2010, the ICTR Referral Chamber ruled in favour of sending the fugitives to Rwanda.
The transfer would however delay as Uwikindi petitioned the ICTR for a stay of his transfer from the Arusha-based tribunal. His appeal was overruled by the Appeals Chamber, upholding the decision to transfer him to Rwanda.
Uwinkindi, a former Pastor of the Pentecostal Church in Kanzenze, Bugesera in the former Kigali-Rural prefecture, was the first suspect to be transferred from the ICTR to Rwanda. He was accused of unleashing killers on thousands of Tutsi refugees, including members of his church, during the 1994 Genocide against the Tutsi.
On December 31, 2015, the High Court sentenced Jean Uwinkindi, 69, to life in prison for genocide and crimes against humanity.