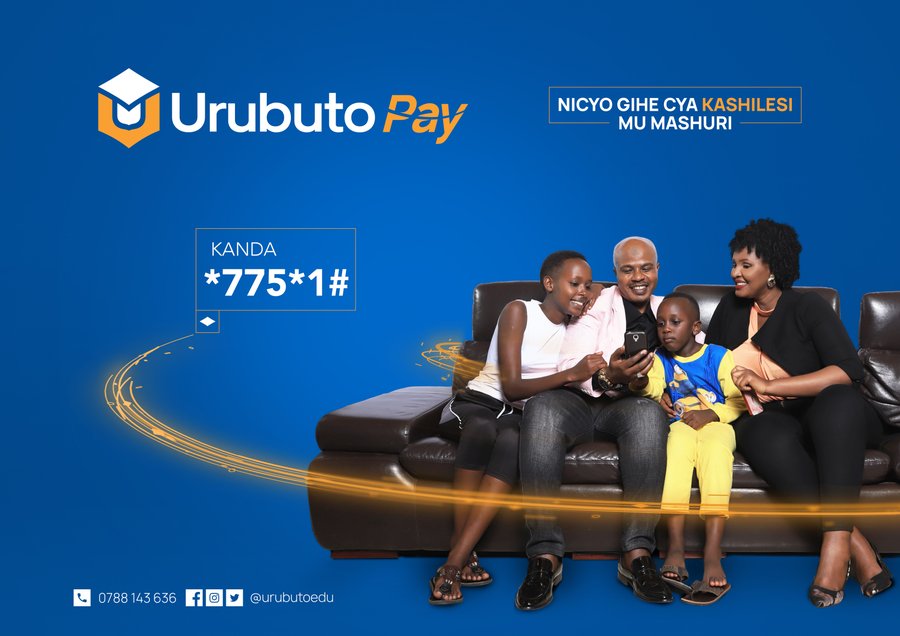 As Rwanda adjusts to a new normal in digital payments in the aftermath of COVID-19, BKTechouse has rolled out UrubutoPay, a school fees payment system that parents can use without moving.
BkTechouse has launched a smart and comprehensive system that will help parents and schools to have full control over school fees payments.
With Urubuto Pay, a masterpiece product of BK TechHouse you can pay whenever and wherever you are, just at the click of a button.
You only require a mobile phone device. You need to just dial *775# and pay immediately. Using Urubuto Pay is free, with only transaction fees applicable.
The UrubutoPay is an improvement of the already existing "URUBUTO" education system- an innovative and comprehensive school management solution with many features that ease school management and keep parents informed about their children's academic progress.
These include discipline and permission management, class attendance monitoring, school advanced analytics reporting engine, instant marks and results notification, direct communication between the school and parents; library management and report generation.
Urubuto platform is the industry standard for education payments and receivables, offering parents and students at all levels of education (primary, secondary and university level) a transparent, convenient, and secure payment experience while accelerating funds flow and streamlining operational processes for school finance and bursar offices.
Claude Munyangabo, CEO of BKTechouse, said Urubuto is being integrated increasingly every day with schools and more financial institutions to provide seamless transactions for every beneficiary providing hands-on technology for the greater good. Urubuto Education system is a solution in an industry that continuously requires to innovate and adapt to the changes in the ecosystem.
"With the particular social context of the pandemic, we had to do just that, realize that we need to empower our customers with the right tools," Munyangabo said.
"We aim at offering convenience at all levels of schools from allowing school fees payment with UrubutoPay, to a comprehensive education management system, to revamping the global education market."
Currently, UrubutoPay has been successfully integrated with financial institutions such as Umwalimu SACCO and Bank of Kigali to enable the automatic payment of fees for all their customers. Urubuto has also been successfully integrated with MTN Mobile Money and Airtel Money.
This move emphasizes furthermore on the Central Bank requirement for banks to become partners in Rwanda's 2020 quest to become a cashless economy, which was only given a bigger meaning by coming of Covid-19 pandemic in March.
"We hope all other banks will see the need to integrate with us to allow the schools that bank with them to use our solution," Munyangabo said.
Benefits of Urubuto Pay
In times when people have to prevent Covid-19 spread, the Urubuto system makes school fees payments easy saving time spent queuing to make last-minute payment of school fees, thus more time to deal with one's busy schedule.
The system allows the sender and receiver (school) to get directly notifications about the payment and this can reduce possible fraud, save time and ease on unwanted or inconvenient human trips during Covid-19.
Good news for school administrators and parents who may forget to keep the pay slips. Reconciliation is instant when paying with Urubuto Pay, and the system will keep the payment records that can be referred to and accessed anytime.