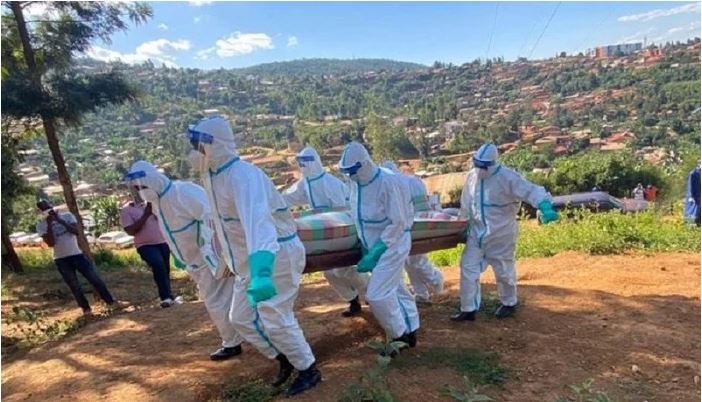 With news of the first successful vaccine by Pfizer, said to be at least 90 percent effective, making headlines, new cases of the New Coronavirus have continued to rise across the globe, as the second wave of the virus seems to take a toll on countries.
Rwanda on Monday registered 20 new cases and two new deaths, taking the total of fatalities to 30, sending fears that the second wave could be upon the country, which has in recent weeks been successful in lowering the number of new infections.
Fourteen of the 20 new cases emerged in the Eastern Province district of Rwamagana, which has not been among the hotspot districts since the first case of COVID-19 was detected in the country in March this year.
The two deaths were also recorded in the same district, with the Ministry of Health revealing that they two were 45-year old males, passing on condolences to their families.
The Eastern Province districts of Kirehe, Nyagatare, Ngoma and now Rwamagana have registered several cases over the last months, mainly due exposure to cross border infections, mainly linked to trucks or movement of goods.
The City of Kigali however continues to register few numbers, with just 1 case in the new cases, while Huye district in Southern Province has 3 while Kayonza and Kirehe districts have one each.
The total cases so far detected in Rwanda are 5,242, of whom 4,967 or 95 percent have recovered, while 237 remain active cases. A total of 571, 902 tests have been conducted, with 1,293 new tests conducted over the last 24 hours.
Globally, New Coronavirus Cases crossed the 50 mark, at 51,180,784 by press time, while deaths are now 1,267,953. A total of 36,001,711 have recovered.
The U.S remains the hardest hit country with 10,392,212 cases and 244,271 deaths, followed by India with over 8.5 million and Brazil with over 5.6 million cases. France, Russia, Spain and Argentina are the other countries struggling with new cases.