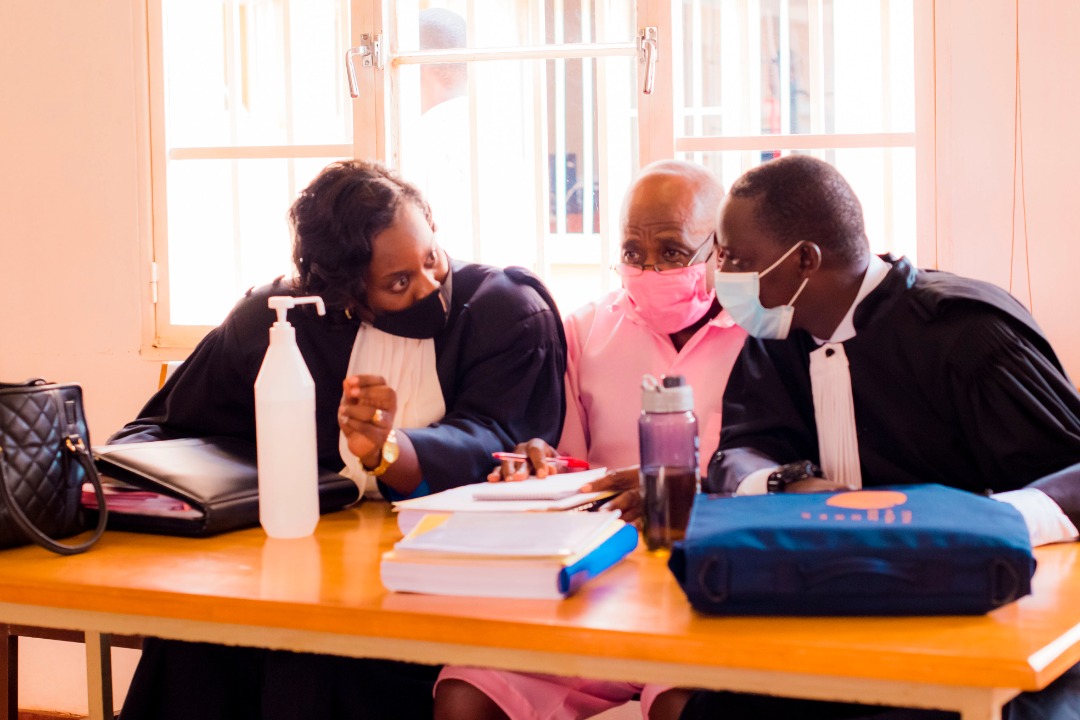 Rusesabagina and his former lawyers David Rugaza and Emeline Nyembo
Nyarugenge intermediate court has once again postponed an appeal hearing in the case of Paul Rusesabagina, after he sighted difficulties in meeting with his newly appointed lawyers.
KTPress has also learnt that the suspect is negotiating with his former defense team which he dropped recently.
Last week, November 6, the "Hotel Rwanda hero' didn't stand trial after it emerged that he had sought new lawyers (Gatera Gashabana and Belgian lawyer Vincent Lurquin to defend him in the court case in which he is charged with counts of terrorism.
Rusesabagina was in both appearances, via video conference, supposed to state his case in an appeal the additional 30-day remand handed to him by Kicukiro Primary Court on October 23 in which prosecution said it was for more time to carry investigation.
This Tuesday, in a digital courtroom, judges asked Rusesabagina if he was ready to proceed with the trial but he said he was not in position to do so.
"Since then, I have not been able to meet with my defense team thus I am requesting court to reschedule the case till when my lawyer will be available," Rusesabagina said while standing in Mageragere prison alongside other inmates.
The BAR association said, last week that Rusesabagina had a right to choose any lawyer from the list of lawyers in the country, and choosing lawyer Gatera didn't take away possibilities of changing to another one or even seeking lawyers outside.
The BAR also confirmed that Gatera was outside the country and would be in Rwanda anytime soon to follow up with his client's case which was scheduled Tuesday morning in Nyamirambo.
In this regard, Lawyer Gatera informed in writing the Nyarugenge court that he was in Arusha for another court case but would be required to take more three days under coronavirus testing to ensure his safety upon arrival in Kigali.
It is against these circumstances that Gatera asked court to reschedule the case for November 20, 2020 to allow him to be prepared.
Prosecution told court that the request of lawyer Gatera was legally valid, but asked court to speed up the trial as an urgent case which needs to be on course.
Court ruled that the case will be heard on November 20th.
Meanwhile, the Rwanda BAR association said that the suspect dropped his free former defense team made of lawyers David Rugaza and Emelyne Nyembo on grounds that he wanted to hire his own lawyers in the case.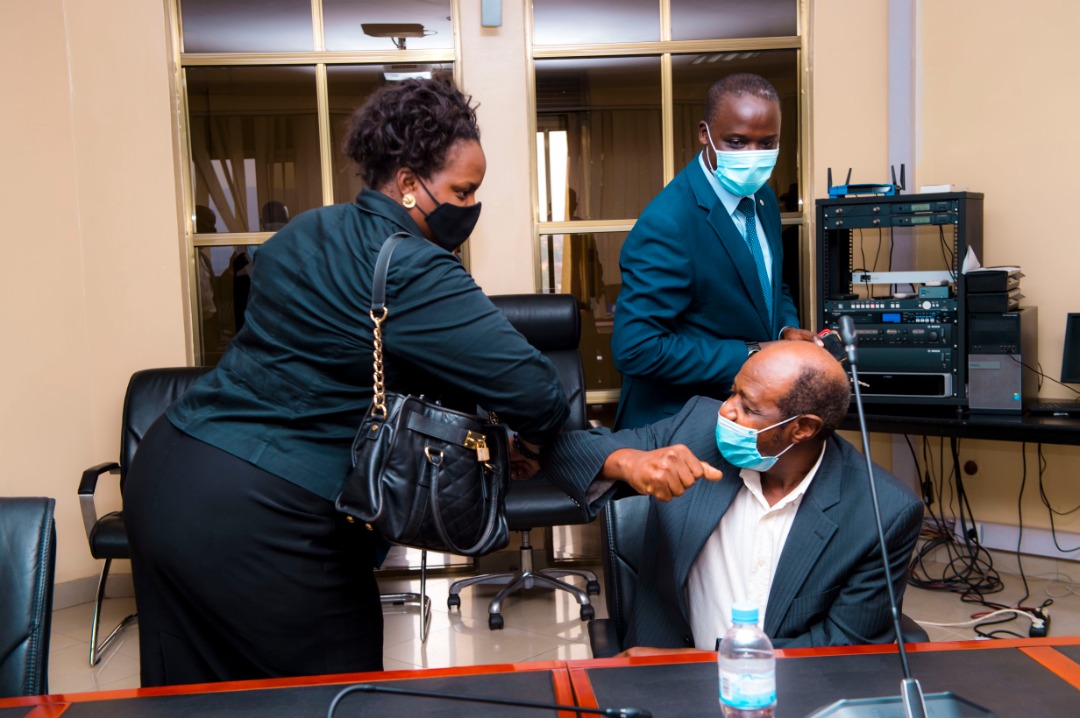 However, KT Press today learnt from Rusesabagina's former defense that he is under negotiations to have the team back on board to beef up his defense in the case.
Rusesabagina is said to have re-approached the lawyers since they have been with him in the case since day one.
"That means our experience in the case can be helpful in tabling some of the arguments, but this time we will be doing it for money if we agree on terms of payment," his former lead lawyer David Rugaza said exclusively.
If this deal is closed, Rusesabagina is expected to have at least four lawyers on his team.