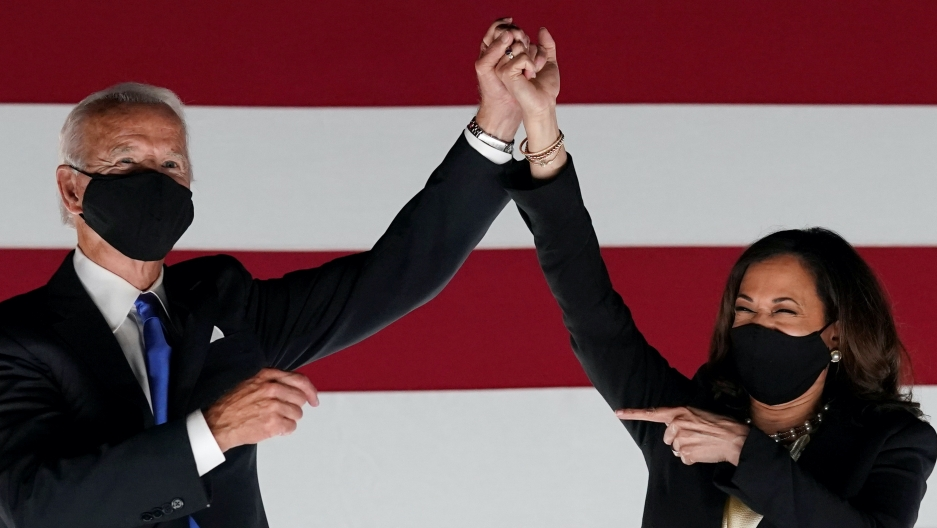 It is President-elect Joe Biden, as expected, after clinching Pennsylvania. And as expected, President Trump shows no intention of conceding.
With more than 20 electoral votes to spare above the required total of 270, Joe Biden is to be the 46th President of the United States of America. His running mate, Senator Kamala Harris, will be the first woman, and the first black person to occupy the position of Vice-President.
It is a result that had been anticipated for days, as soon as the counting in Pennsylvania began to show Joe Biden pulling ahead of his rival.
But, in this, the most acrimonious election in living memory, the electoral board insisted on counting every vote accurately, living nothing to chance. Finally, on Saturday morning, 11.25 am, as had been forecast, Pennsylvania declared for Biden, giving him the win not only in the State, but the White House.
In Kamala Harris, America will have its first woman, and first black Vice President. Senator Harris, now Vice President-elect Harris, is the daughter of Donald Jasper Harris, a Jamaican-American economist, Professor Emeritus and Stanford University, and Shyamala Gopalan Harris, an Indian American biomedical scientist.
In a statement, Joe Biden stressed the need to unite what has been a divided country for the last four years, with the division threatening to deepen.
"I am honoured and humbled by the trust the American people have placed in me, and in Vice President-elect Harris" he said.
"In the face of unprecedent obstacles, a record number of Americans voted. Proving once again, that Democracy beats deep in the heart of America."
"With the campaign over, it's time to put the anger and the harsh rhetoric behind us and come together a nation. It's time for America to unite. And to heal."
The message was in stark contrast to the reaction from the White House, and President Trump's camp. Few had expected the President to concede gracefully as is customary, but his bitter tone was more hostile than many expected.
"We all know why Joe Biden is rushing to falsely pose as the winner, and why his media allies are trying so hard to him:" said the President, "they don't want the truth to be exposed. The simple fact is this election is far from over."
"Beginning Monday, our campaign will start prosecuting our case in court to ensure election laws are fully upheld and the rightful winner is seated."
The election however is over, and come January, there seems little that will prevent Joe Biden, and Kamala Harris from being sworn in as President, and Vice President.
Several of the President's lawsuits have already been dismissed. The official reaction from the Biden camp about them, is that they are "meritless."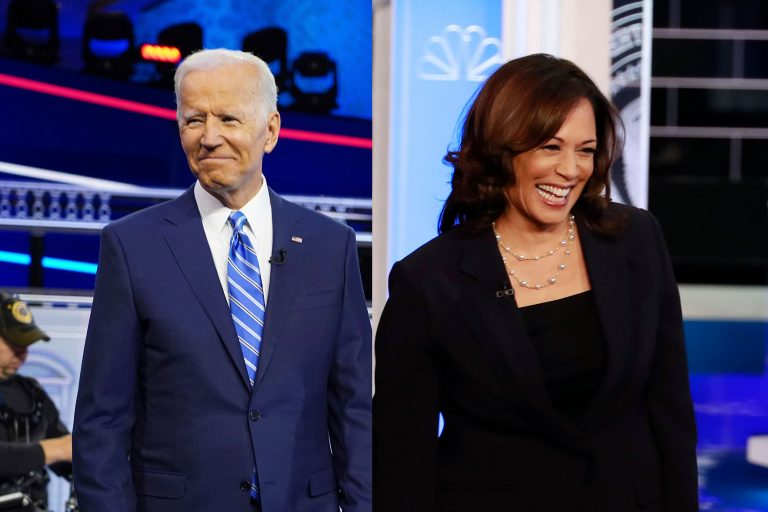 The mayor of Philadelphia, Jim Kenney, whose city was among those accused of election irregularities by President Trump, it has to be added, with no evidence, was more forthright.
"I think what the President needs to do, is frankly put his big boy pants on. He needs to acknowledge the fact he lost, and he needs to congratulate the winner, just as Jimmy Carter did, just as George HW Bush did, and frankly just as Al Gore did, and stop this, and let us move forward as a country."
Both Presidents George HW Bush, and Jimmy Carter, were one term Presidents, while Al Gore was believed by many to have won an election that eventually to President W Bush, HW's son.
Incumbent Presidents are not obliged to concede, and President Trump may never do so, but their successors are would be sworn in nonetheless, whether or not they concede.
America, and much of the world, now waits to learn not if, as he himself seems to believe, but how President Trump will leave the White House.