The word "big fish" is famously used by local media and the general public to mean high ranking (public) officials and most of times, in context of accountability and transparency.
However, for a couple of years, reports on corruption in Rwanda pointed at cases of junior officials, junior police officers and the common citizen.
The media, sometimes the parliament complained that in several instances the "big fish" are involved in embezzlement, corruption that involves colossal amount of money but they are rarely brought to books.
Competent institutions would respond that "it requires greater investigation to catch the 'big fish'".
There have been some cases before, but, the year 2020 will be remembered for making a difference.
Several cases of public officials are currently in court at different stages while in other cases, officials saw a short across the bow.
One such cases involve former Prime Minister of Rwanda Doctor Pierre Damien Habumuremyi who, until July 5th was the chairman of chancellery for heroes, national orders and decorations of honors (CHENO) before his arrest.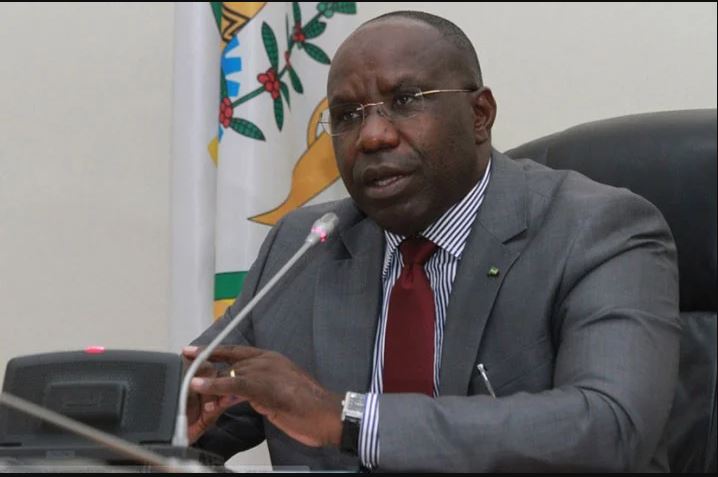 Also chairperson and founder of the Christian University of Rwanda, Habumuremyi was accused of breach of trust and offering bouncing cheques in the name of the school and on his own behalf. He was also accused of breach of trust.
Prosecutors argued that Dr Habumuremyi issued cheques worth over Rwf170 million which bounced.
Despite denying these crimes, Habumuremyi was found guilty of offering bouncing cheques and sentenced to 3 years in jail and a fine of Rwf 892 million on November 27.
Ten Years in Jail for former Minister of State Munyakazi
More than one month earlier, another case saw former Minister of State for Primary and Secondary education Isaac Munyakazi sentenced to ten years in jail over Rwf 500,000 bribery scandal.
Munyakazi was alleged to have taken the bribe from Abdou Gahima, the proprietor of Good Harvest Primary School so as to alter national exams results placing the school among top 10 performers in the 2019 academic year, despite the school having performed poorly.
On October 16, Munyakazi was found guilty of abuse of power and handed ten years behind bars, and Rwf10million court fine.
On top of these two cases, another ongoing trial involving public figures made other important revelations.
The case involves senior government officials who are accused of conspiracy to mismanage public funds, causing the government a loss of over Rwf2bn.
They allegedly did this by flouting a tender procedure to purchase a building at Rwf9.85bn while valuation indicated its actual price to be Rwf7.6bn.
Defendants in this trial include Caleb Rwamuganza, Permanent Secretary in Ministry of Finance and Economic Planning, Godfrey Kabera, Director-General in Ministry of Finance, Eric Serubibi, former Director-General of Rwanda Housing Authority (RHA) and Christian Rwakunda, who was Deputy Director-General in Rwanda Social Security Board (RSSB).
The year went beyond reinforcing accountability, and brought more surprises in tracking the genocide fugitives.
Felicien Kabuga Changes status from "Wanted" to "Arrested"
May 16, 2020, a Saturday was a special week-end; Rwanda that had lifted COVID-19 lockdown a couple of days earlier was celebrating registration of zero infection in two consecutive days.
Cross border traders were celebrating resumption of truck movement between Rwanda and Tanzania border following a bilateral agreement.
The truck were stranded at Rusumo border post after Tanzania truckers protested measures put in place by Rwanda to avert cross-border transmission of New Coronavirus.
A new event came in and it was about a Rwandan tycoon who would have been among those traders expecting truckers back had he been a man of integrity during the 1994 Genocide against Tutsi.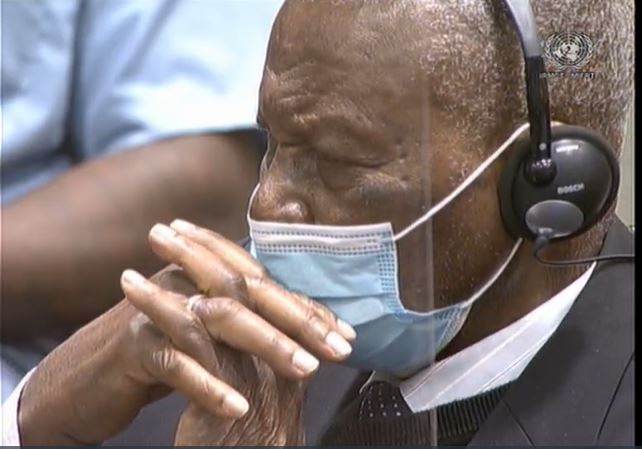 Felicien Kabuga, the then most wanted genocide fugitive changed status; he was arrested in Paris-France, putting an end to 26 years of evading justice.
"I would like to extend our appreciation to France and its law enforcement authorities, particularly the Central Office for Combatting Crimes Against Humanity, Genocide and War Crimes and the Office of the Procureur Général of the Paris Cour d'Appel. This arrest could not have been made without their exceptional cooperation and skill," said Chief Prosecutor of International Residual Mechanism for Criminal Tribunals(IRMCT) Serge Brammertz.
Indeed, the arrest of a man who hid for 26 years across African and European countries required exceptional security operations that went to an extent of taking Kabuga's sample to laboratory to confirm his DNA, tracking him through his children and so on.
The immediate event that facilitated Kabuga arrest could be COVID-19 lockdown which allowed them to confirm his permanent stay.
Kabuga, president of Radio Television Libre des Milles Collines (RTLM) which is blamed to have propagated hatred that led to killing of 1 million Tutsi is considered as a financier of the genocide.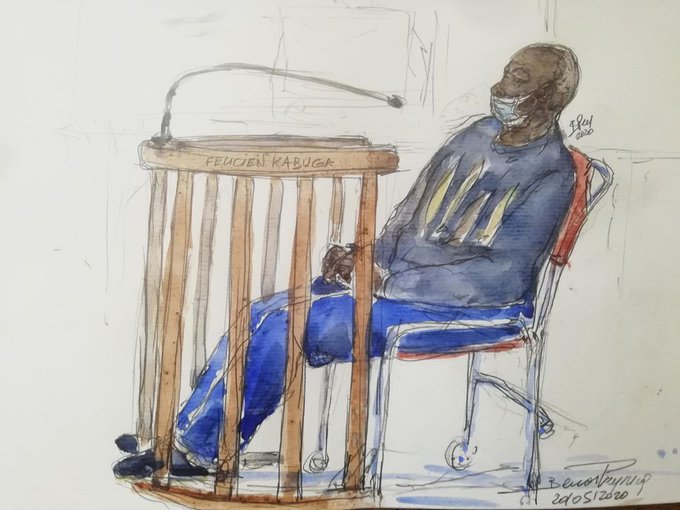 After his arrest, Kabuga and his attorney pushed their agenda to have him tried in France instead of Arusha-Tanzania's branch of IRMCT citing poor health condition. He would still be sent at La Haye's IRMCT branch where the case is in pretrial hearing.
Kabuga, in his own words, would have said quite a few words before court since his arrest.
"Tutsi were my clients. I used to give them credits to boost their businesses. How could I turn against my clients and kill them?" he raised his voice after his seven counts were read in French courts.
As his pretrial case at IRMCT started at La Haye, the man who uses a wheelchair to go to court only answered to confirm his identity.
"Yes! I can hear you. My name is Felicien Kabuga."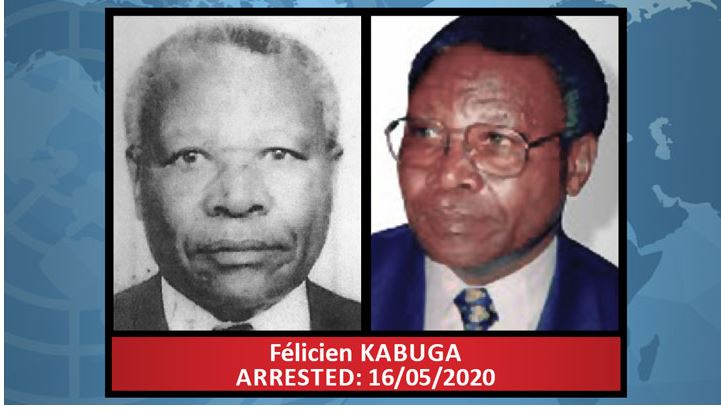 Kabuga who was the first international case to surprise during COVID-19 would be followed by other events which confirm that Genocide fugitives will, at any tome be arrested and brought before court.
Septuagenarian Joseph Mugenzi from the Netherlands was a case in point. In late October Mugenzi, a genocide suspect was arrested a couple of days after the arrest of his son René Claudel Mugenzi over fraud in UK.
According to reports, Rwanda has requested for Mugenzi Snr extradition to answer for crimes committed during the 1994 Genocide against the Tutsi. The former ally of Victoire Umuhoza Ingabire, who has been living in the Netherlands since 2000, was convicted by Gacaca Court in absentia.
However, Mugenzi's arrest was not the last international case.
The Hotel Rwanda 'Hero'
On August, 31 as media houses were starting business when the Rwanda Investigation Bureau (RIB) said they "have arrested a suspect."
Journalists went to find out and after a short while, social media was taken over by breaking news: "Rusesabagina Arrested".
The news became the talk of the city for a couple of days, with good reason. The suspect is a man who, first of all came to fame through a Hollywood film "Hotel Rwanda", which earned him several accolades, including the Presidential Medal of Freedom bestowed to him by US Presidental George W. Bush in 2014.
In 'Hotel Rwanda', Rusesabagina claimed to have saved hundreds of Tutsi during the Genocide. However, his arrest has nothing to do with the film. He was arrested to answer terrorism charges against the same people he claimed to have saved 26 years ago.
The Prosecution maintained that Rusesabagina's activities to support armed groups started way back in 2009, with members of the Democratic Forces for the Liberation of Rwanda (FDLR).They said that this continued until 2018 when he openly declared war on Rwanda, thereby committing terrorism offences.
Among the crimes include the killing of residents in Nyaruguru, Nyamagabe, Nyamasheke and Rusizi districts under MRCD organisation through its NLF militia whom he is the leader.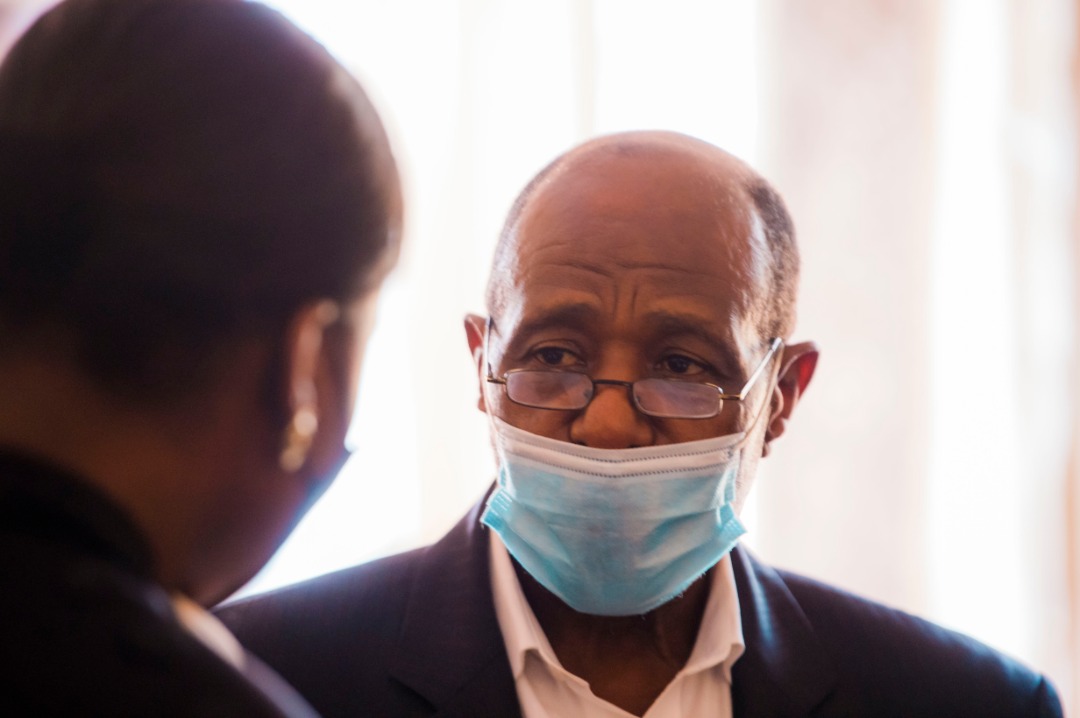 Rusesabagina accepts to have given "some support" to the terror suspects but denies that he knew any of their bad intention against Rwanda. A widely shared Youtube video where he declares the war to Rwanda however, has always been a weapon against him.
His case has now been merged with other terror suspects including Callixte Nsabimana and Herman Nsengimana respectively spokespersons of FLN.
Eighteen other suspects were also brought in this trial.
The judiciary which is achieving a lot has at the helm Dr. Faustin Nteziryayo, the Chief Justice who replaced Prof. Sam Rugege in December 2019.
The judiciary successfully managed to continue case hearings through video conference, a system that is still working till date to prevent the spread of COVID-19.