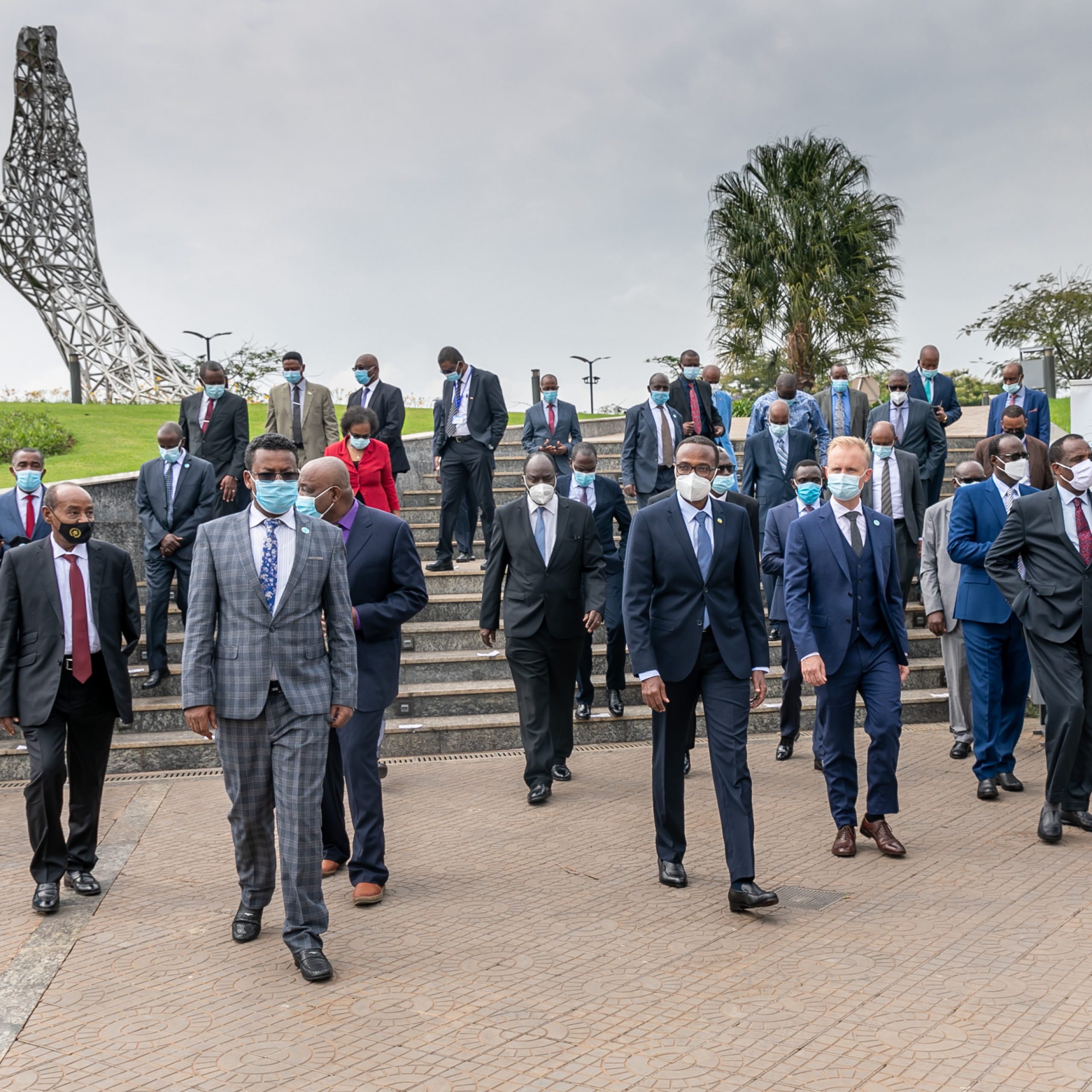 Friends of the Eastern Africa Standby Force (EASF) have committed continued support to the organization's goals but also called for a replication of its exclusive methodology to other multidimensional Forces of the African Standby Force (ASF) under the African Union (AU).
The EASF is one of the five AU-mandated forces comprised of 10 member countries and financially backed up by contributions from Friends of EASF- the African Union through African Peace and Security Architecture (APSA), the United Kingdom and the Nordic Countries.
Peter Horne Zartsdahl, the EASF Coordinator of International Advisory and Coordination Staff (IACS) and Senior Advisor Ministry of Foreign Affairs of Denmark in charge of Operational Integration & Planning said that despite operational challenges under Covid-19 pandemic, the organization has stood out as an example to the rest and thus needs continued support from its friends.
Zartsdahl, was speaking on behalf of the Chairperson of the Friends of EASF, Joern Rasmussen, at the end of the week-long 28th Ordinary Session of the EASF Council Policy Organs Meetings hosted by Rwanda in which excellent achievements were highlighted.
For instance, EASF is the first standby force to successfully participate in election monitoring missions to the Seychelles and has continued work on improving its operational capacity and readiness for mission deployment, which has been trained in various ways such as the Integrated Mission Planning Courses, and the Mission Leadership Courses this fall.
The organization has also managed to collaborate with member states to come out with the EASF Strategic Plan 2021 – 2025 as well as the EASF Activity Plan for 2021, of which Rasmussen's statement said these are ambitious documents that should be built on for future reference to other forces buildup.
Rasmussen said that they are in particular looking forward to be engaged in two areas- one being the planning and execution of the Command Post Exercise (CPX) in 2021- which will constitute an excellent opportunity for EASF to demonstrate its level of readiness for large scale integrated mission deployments and their execution.
The other is to look at the results of the ongoing work on analyzing and optimizing the EASF organisation and structure.
He said that this work is highly important to ensure that Form Follows Function (design rather than its aesthetics), and that EASF remain fit and ready to deliver its excellent political ambition in an ever-changing regional security environment.
"The "Friends" stand ready to support EASF in this endeavor and let me take this opportunity to reiterate the full support of the "Friends of EASF" in your continuous work in achieving this ambition," Rasmussen said.
As the Senior Advisor on these operations of interest to Friends of EASF, Peter Horne Zartsdahl said that the Eastern Africa Standby Force has a special organizational instrument (model) that they will push forward to be replicated in other forces.
Zartsdahl revealed that EASF model where all member states sit and agree on one plan of action is different from other forces which are normally led by one country for example in the ECOWAS where Nigeria almost runs the agenda.
"Let me make a very clear statement to you. The instrument that you have been funding, developing and building for 15 years is ready. It is ready for use, if you want it. And, it has large comparative strengths to the four other ASFs and to mission development at the African Union," Zartsdahl said.
Zartsdahl revealed that Friends of EASF are proud of the results the partnership has built and as a testament to that, both Finland and Denmark have decided to extend advisory embedments now until 2022, and effectively doubling the annual Danish financial support for 2021 and 2022.
"You have built a strong and capable instrument from years of investment – now the time may be right to call for a return on investment," he said.
EASF Director General, Brigadier General Getachew Shiferaw Fayisa, who has been behind this success told journalists that the organization has grown and is now ready to deploy its first peacekeeping support mission operations, anytime the need arises.
Fayisa said that so far the standby force has been fully trained and they plan on increasing the numbers from 6,000 to 7,000 in the next activity year 2021-2022.
In building this force, Major General Albert Murasira, Rwanda's Minister of Defence and Guest of Honor at the meeting said that while there are peace efforts like the recent signing of the Juba Peace agreement, concerns of violent conflict, contemporary threats such as terrorism, organized cross border crimes, illicit proliferation of small arms, human and drug trafficking remain at hand and the situation in the Horn of Africa is of a peculiar concern.
Murasira advised the council to address the root causes of these issues, work and coordinate efforts to achieve better results in the region and beyond.
The meeting also held elections of the new Chairperson of the council of minister, in which Hassan Omar Mohamed was elected and ceremoniously welcomed as its new chair replacing Youssoufa Mohamed Ali, the outgoing chair.