President Paul Kagame has congratulated the deserving winners of 5th edition of Sheikh Tamim Bin Hamad Al-Thani International Anti-Corruption Excellence Award, an event that was held in Tunis-December 9.
The award is granted in four fields which are: The Award for Lifetime/Outstanding Achievement, The Award for Youth Creativity and Engagement, The Award for Innovation, and The Award for Academic Research and Education.
Seven individuals and organizations from around the world were announced as the winners.
Perdana Leadership Foundation (Malaysia) was awarded in the Lifetime or Outstanding Achievement category; Dr Adam Graycar (Australia) and Dr Michael Levi (United Kingdom) in the Academic Research and Education category; while ONG Tolotsoa (Madagascar) and the Center for the Study of Democracy (Bulgaria)  were awarded in the category of Youth Creativity and Engagement.
Riad Kobaissi (Lebanon) and Instituto Observatorio Politico e Socioambiental (Brazil) won in the category of Innovation.
"I congratulate all awardees, for your unique and determined efforts to expose and eliminate corruption," Kagame said.
The President said that fight against corruption is a global objective "that require all of us to work together, to improve our societies."
The President is convinced that transparency and accountability allow communities to use national resources for the well being of the citizen.
"Combating corruption may have a political cost, but not uprooting it is much higher, in particular for the most vulnerable members of our society," Kagame said.
Last year, the Amir's the anti-corruption excellency award had its 4th edition in Kigali where among others, former President of Zambia Kenneth Kaunda was awarded the anti-corruption lifetime/outstanding award.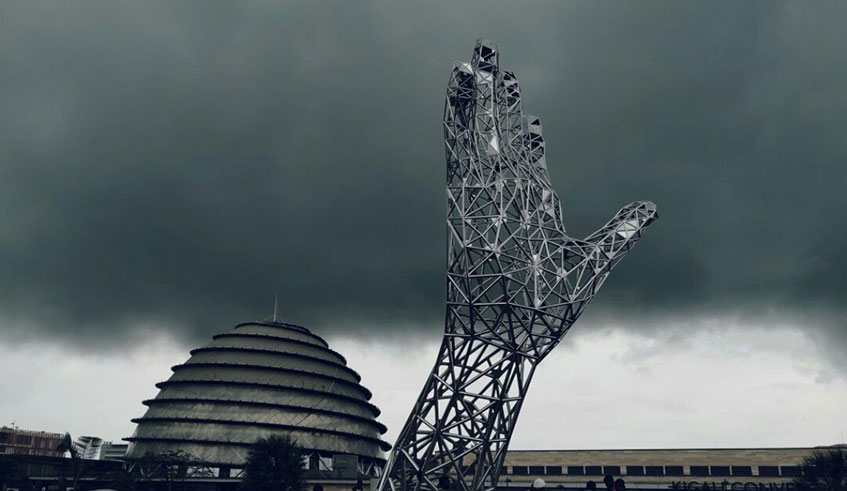 A scripture that illustrates the fight against corruption was built in Kigali last year and President Kagame said, it will continue to stand tall in the capital city.
"Kigali remains the proud home of the iconic anti-corruption scripture unveiled at last year's event," Kagame said.
"We continue to be a committed partner in this struggle."
The president commended His Highness the Amir, as well as the valuable partnership with the United Nations, which makes these awards possible.