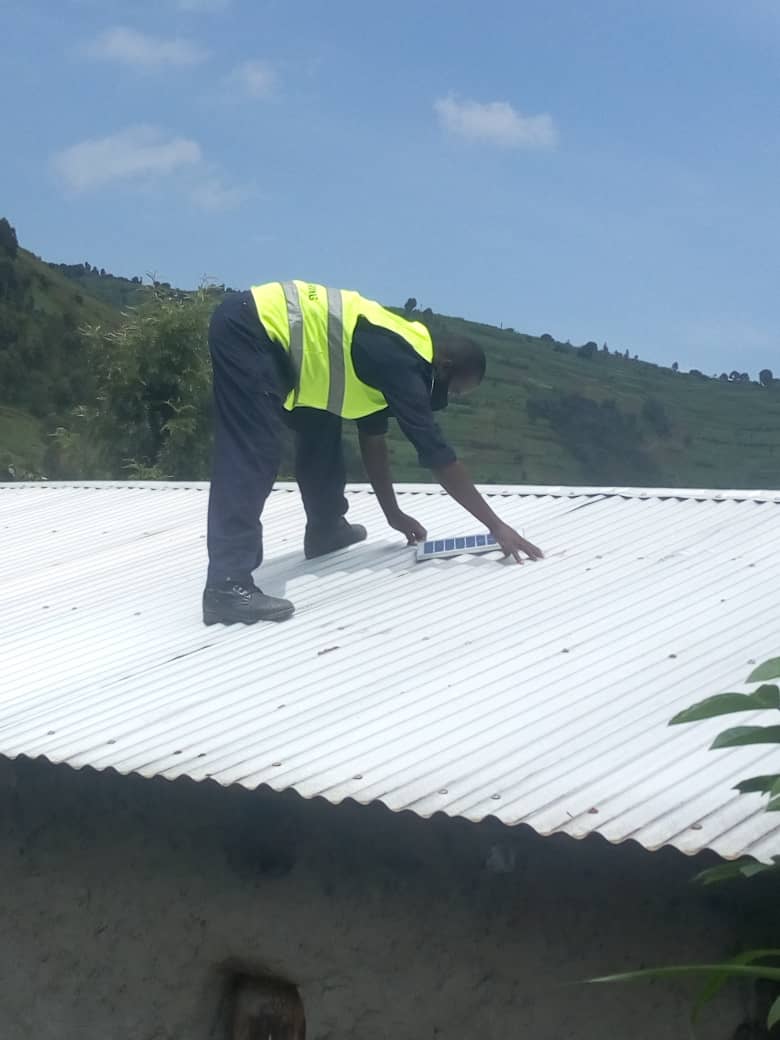 Rwanda National Police (RNP) has lit 785 households in four villages in Nyagatare, Burera, Gicumbi and Musanze districts, with solar energy.
The official handover of the solar power systems was held concurrently on Saturday, December 12.
It is part of the RNP environmental protection efforts, which also saw about 8200 assorted trees including fruits, planted on the same day in Nyagatare (4100), Gatsibo (3000), Rwamagana (600) and Musanze (500) districts.
In Nyagatare District, at least 368 households were connected with solar power systems in Kiyombe, Matimba and Nyamiyonga.
More 178 households of Tetero village in Gitovu Cell, Ruhunde Sector of Burera district were also lit as well as 158 households in Nyakibande and Kiriba villages of Kaniga and Rubaya sectors, respectively, in Gicumbi.
In Musanze District, Police lit 81 households of Mugari village, Migeshi cell in Cyuve Sector.
This brought the number of households that RNP connected with solar energy in Mugari to 181. Mugari is also one of the three villages in Musanze where RNP connected combined 381 households with solar power system. The two other villages are Ruhehe and Masoro where 100 households, each, was lit.
Over 500 bamboo trees were also planted in the vicinity of the Automobile Inspection Centre in Musanze town.
While addressing the residents shortly after the environmental protection activities in Musanze, the Governor of the Northern Province, Jean Marie Vianney Gatabazi reminded them of their individual and collective roles to protect the environment.
"This automobile inspection centre, the trees we have planted today and solars are partly aimed at protecting the environment. Protect and make good use of them," Governor Gatabazi told the residents.
The automobile inspection centres test gas emissions, among others.
In Nyagatare, the Governor of the Eastern Province, Fred Mufulukye, thanked RNP for its wide security approach to also conserve nature and further improve the welfare of the people.
"Planting trees, replacing candles and kerosene with solar are all part of the wide human security and ensuring that people are safe in all aspects. These trees and forests are yours to conserve. They are destroyed by people in your communities and as community policing agents, report them as well as any other wrongdoer," Governor Mufulukye told the residents.
Commissioner of Police (CP) Bruce Munyambo, Commissioner for Community Policing told residents of Nyagatare that the RNP human security and community development activities is because of the good leadership and guidance by President Paul Kagame.
CP Munyambo reminded them of their community policing rights and responsibilities and urged them to share information with the Police on anyone they suspect to be engaged in environmental destruction and other criminal activities.
In Friday, Police was also joined by residents of Gasabo District to plant at least 1300 trees in Munini Village, Shango Cell in Nduba Sector.
ALSO READ: Rwanda National Police in tree planting drive