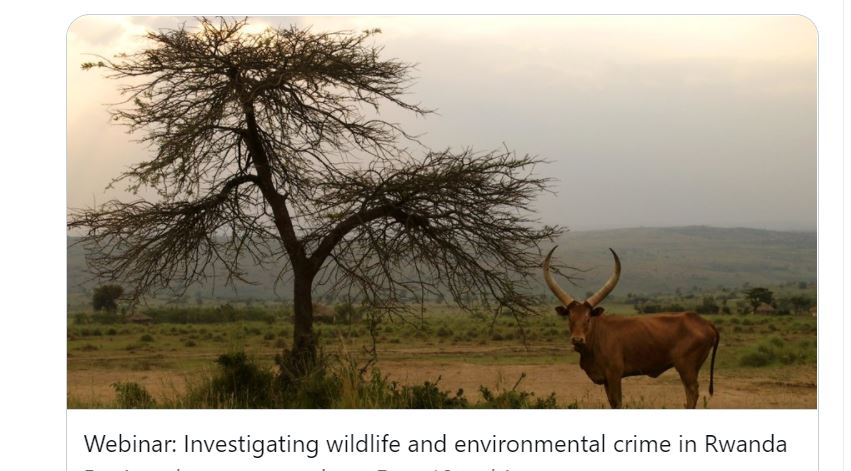 The Earth Journalism Network (EJN) has committed to working with the Rwanda Network of Environmental Journalists (RNEJ) as part of it plans of extending financial support to journalists who specialize in reporting environment issues.
James Fahn, Executive Director, Internews' Earth Journalism Network a project that operates under a global media support organization- Internews said that they are willing to extend grants and training to partner organizations.
"We don't have any resources available particular money right now but next year we will be offering (grants) for instance in biodiversity media grants," Fahn said.
Fahn said that currently they are funding for 5-10 individual stories on biodiversity but asked the Rwanda environment journalist network to also apply for activity grant funding that will be kept from between $10,000 to $20,000.
Fahn was speaking Thursday December 11, 2020 during a webinar on Investigating wildlife and environmental crime in Rwanda: How to source local and global stories that was attended by journalists from Rwanda and seasoned environment reporters from DR Congo, Uganda and Kenya.
Fahn revealed that Rwanda is the next country of interest for the network to work with journalists in promoting environmental journalism through other grants that will flow through after the June 2021 East Africa wildlife journalism grants.
This grant will continue and by then we will have grants to support organisations like the Rwanda network, but you need to think of what you will do with the funds and spend it wisely," Fahn said, as a response to local journalists' questions on how the EJN plans to work with Rwanda.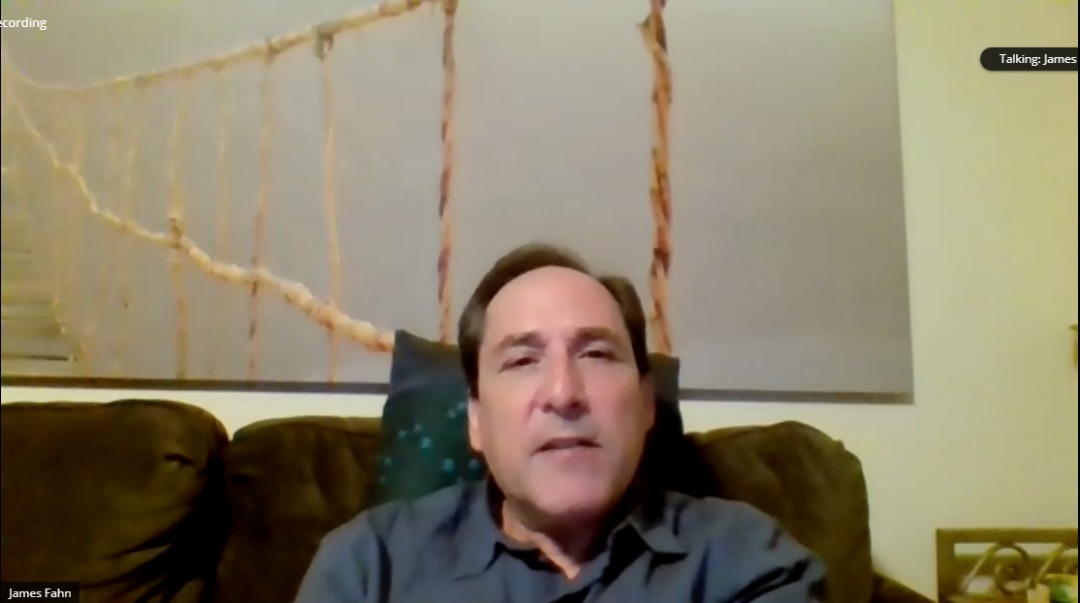 The EJN global network is home to a professional community of environmental journalists organized at the global, regional and local level and brought together by an affinity for environmental reporting.
The network consists of more than 11,000 members with more than 8,000 of the acquiring training skills in environmental journalism to be able to publish over 15,000 policy and impact stories coming from 180 countries where the network is established.
On another positive note for Rwanda, Fahn said that depending on funding from the United States Agency for International Development (USAID) EJN could start training journalists in Rwanda among individual East Africa country's training programs run by the network.
He however asked Rwandans to profitably use the opportunity of the International Congress for Conservation Biology (ICCB 2021) that will take place 12-16 December 2021 in Kigali, Rwanda.
David Akana, a Media Trainer at EJN said that Rwanda would be a good country to work with and the network would love to see which areas to improve environmental journalism reporting in Rwanda since there is already a local network establishment.