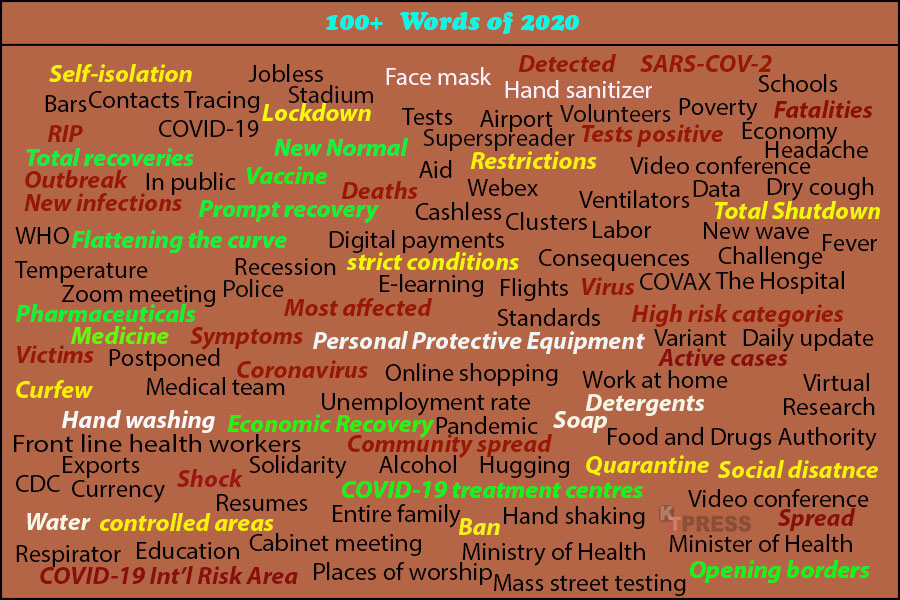 Every year has got its own challenges, but, for the year 2020, one thing robbed the world's attention giving an impression that there are no other battles to fight; COVID-19.
This list will remind a couple of words that were often repeated, and in most cases, in relation to the pandemic that has now killed more than 1.8 million people globally while 23.1 million other patients are still battling it.
From face masks to contacts tracing, and from social distancing to lockdown, to mention quite a few, it is clear that COVID-19 brought several vocabularies in the normal life of all communities across the world while they were initially jargons among much smaller communities of professionals.
While this list just stands as a sample, pretending to make an exhaustive list would call for book writing.