Rwanda has started distributing hundreds of Covid-19 vaccine packages to district hospitals as part of plan to expedite a 60% vaccination program which will go through next year.
Health officials this morning lined up to pick up the doses at the Masoro storage facility in Kigali city where over 300, 000 Covid-19 vaccine doses under the Covax program were stored soon after touching Rwandan soil this Wednesday.
The first batch of 240,000 doses of the AstraZeneca-Oxford vaccine arrived in Kigali on Wednesday morning aboard a Qatar Airways flight, while the second shipment of 102,960 doses of the Pfizer vaccine arrived later in the evening.
While some doses were picked up by medical trucks for hospitals around Kigali city, the rural communities were given an exciting view of aircraft landing as several Rwanda Airforce and Police choppers landed in rural strips to deliver the consignments.
According to distribution reports from recipients, most of the district hospitals received 5,000 and above doses.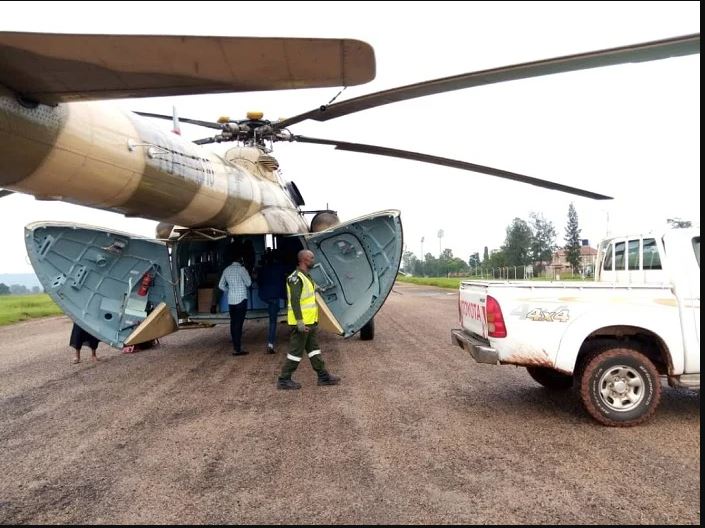 For example, Nyaruguru received 5,382, Ngororero; Nyamagabe, Ngoma, Gatsibo, Gisagara, Huye and Burera among other 30 districts all got 5,500 doses.
The ministry of health said earlier that the vaccines will be dispatched from the Rwanda Biomedical Center warehouse to District Hospitals and then onto 50 District and referral hospitals, 508 health centres across the country.
Today the ministry stated that all vaccine shots will be administered within 48 hours starting Friday.
The vaccination program is estimated to reach 7million Rwandan. The government will spend Rwf50billion on top of the support from key donor countries.