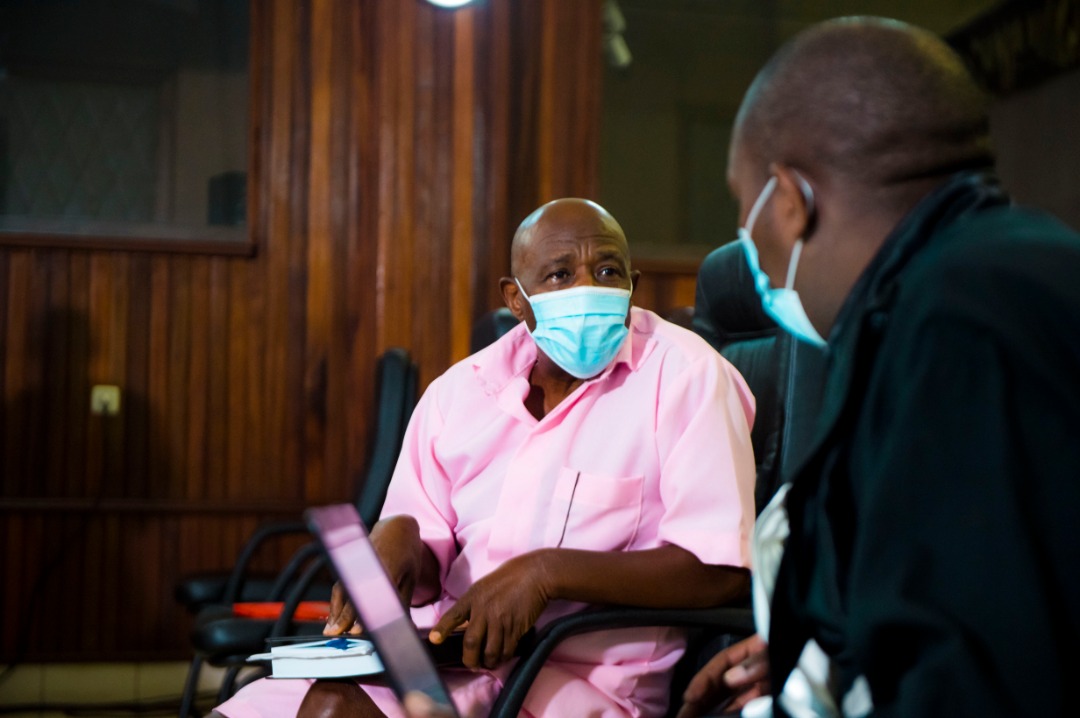 The hearing in Hotel Rwanda 'Hero' Rusesabagina and 20 co-accused in the MRCD-FLN trial has resumed at High Court Chamber for International & Cross-border crimes has resumed today with Rusesabagina asking and defence team asking to have time to read the response of prosecution on his objection.
During the previous hearing, Rusesabagina and his defence had said that they had another objection but said they would only write it and send it in the court's system.
The court ruled in favor of Rusesabagina.
This morning, after Rusesabagina mentioned the objection according to which "he was kidnapped and should be released to have his rights restored", his lawyer Jean Felix Rudakemwa said that before proceeding with explanation of their objection, they did not understand why prosecution did not upload their defence in the court system.
"For a fair, equitable trial, we should first have their side in the system so we prepare in consequence. They may request for more time to upload it, otherwise there won't be equity in the process," Rudakemwa said.
This raised a debate with prosecution saying that Rusesabagina's side delayed to upload their objection, which affected their time to respond to it, but said, that they are prepared to respond to his objection, which is legal in court proceeding.
"In this case, we are defendants. It is not clear how Rusesabagina's side would refuse to explain their objection," the prosecution said.
"Our submission is in the system and they should not be worried because there are no new elements compared to what we submitted earlier."
Other parties in the trial equally said that their rights are being violated by Rusesabagina and his defence team where in three hearings, he was given most of the time.
Civil parties who represent more than 80 complainants said in the interest of a fair trial, the court should decide to have the hearing in substance proceed.
Rusesabagina's lawyer insisted they have to read Prosecution's submission and said "We may need to work on this until next Friday."
The court is soon deciding on this.