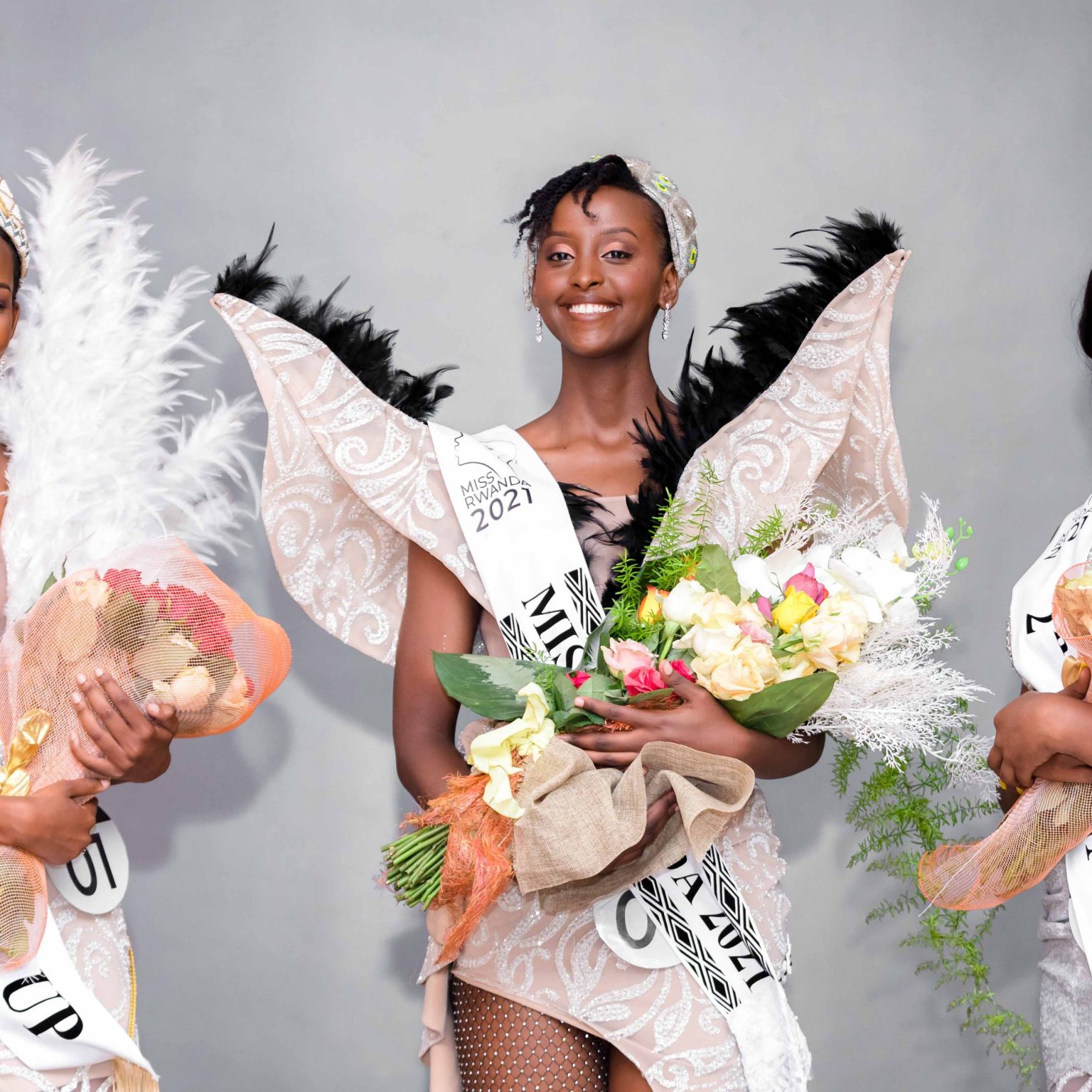 My life is centered on what I believe in as long as it benefits the masses but not what negative things people talks about me. I joined the competition with a focus of changing the lives of Rwandan society especially women. Nothing will stop me, not even people with small minds focusing on petty issues," says Miss Ingabire.
The 24 years old was flanked by 1st&2nd runners up Miss Amanda Akaliza and Witness Umutoni who also shared the same belief of focusing more on putting into action their projects to fulfill what they promised Rwandans than wasting time on things that don't matter.
 "People will always try to divert your attention with all sorts of negative things, but if you focus and you're ready to pursue it, believe me, you got no time for negativity," says Miss Amanda Akaliza.
She added, people were quick to talk about that small part of Grace's dress but they didn't take time to see how beautiful the dress was or give credit to the designer for a well-done job.
"She was smart and if need be, I would advise her to wear it again because she looked dope," she said.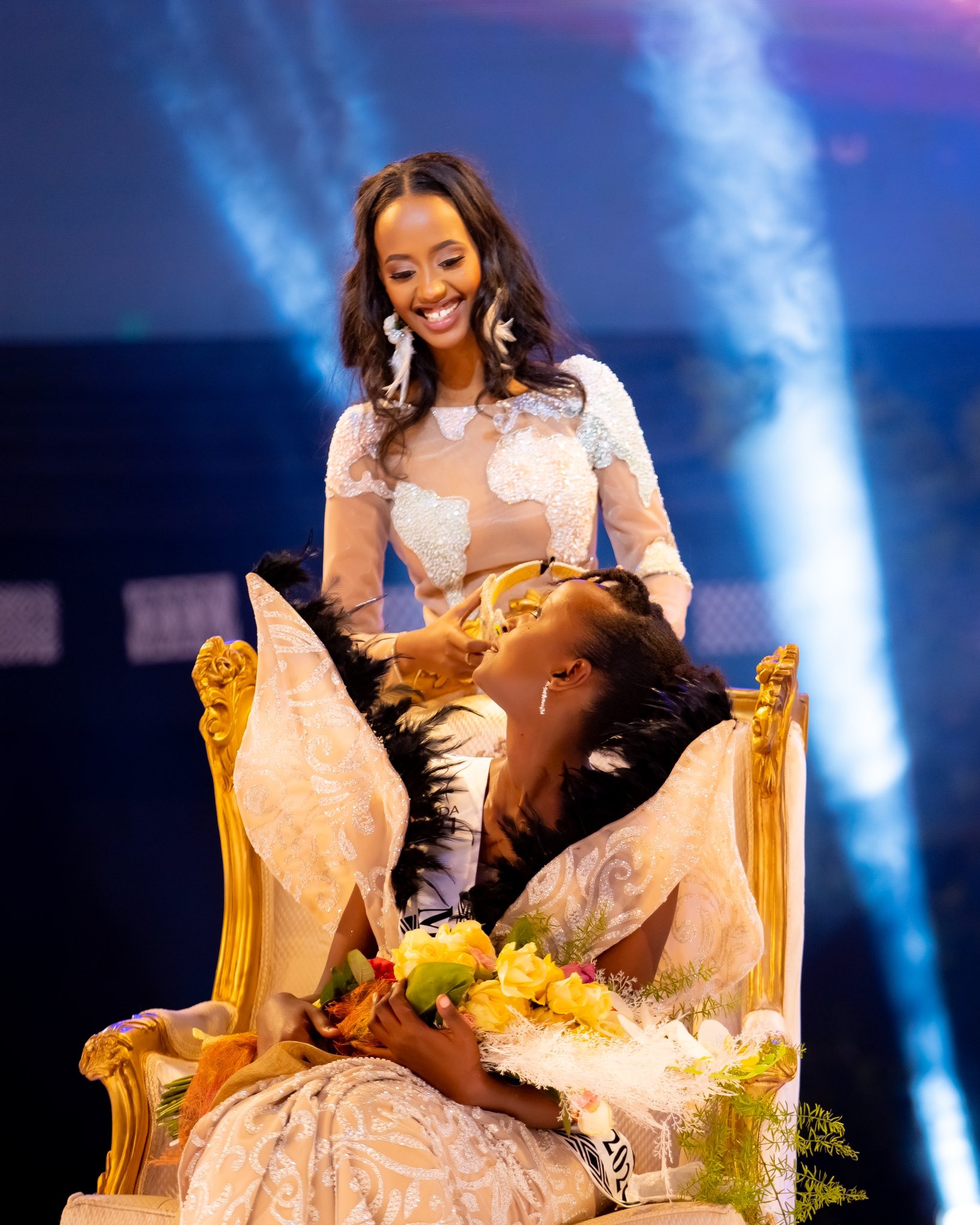 Miss Grace beat Amanda and Umutoni in a stiff competition where all the contestants were intelligent, creative, smart and sharp when it comes to answering questions.
According to Miss Rwanda 2021 Umutoni has always been with a dream of setting up a dance theater where women would come together to reveal and solve problems surrounding their societies through arts.
 She also believes it's a project which will take more than 10 years, but with the platform of Miss Rwanda, slowly by slowly it will work out.
Miss Grace is a university graduate with a major in dance, philosophy, psychology and a concentration in globalization.
She's not only beautiful but she got also brains, she was the 4th student in country with good grades and during 2016 Itorero, Grace was the leader of her group's parade.
She is the first born in a family of four who are doing great in schools in matters concerning academics.
In 2007, Grace finished Primary school at Kigali Parents' School in Gasabo district and then proceeded with secondary school in NU-Vison and Gashora Girls Academy respectively in 2013. 
For university, she attended Bates College, USA from 2019. 
Born Grace Ingabire on November 11th 1995, Miss Rwanda  has been working with BENEDICO as project manager of Ikiringo project.
She loves ambiance especially in a place where people express their feelings through arts like Karoake, poetry, performing arts and dancing.
Bruce Melodie is her favorite local musician and mostly listens to his song dubbed Ntakibazo Nshaka Kwiteza.