Celebrated gospel singer Aline Gahongayire uplifts upcoming blind music star Niyo Bosco real name Bosco Niyokwizerwa by giving him a collabo of the song dubbed 'Izindi Mbaraga'.
The collabo comes following Niyo's wish back in 2019, when he was asked which artists he wishes to record a song with and he simply replied Aline Gahongayire in a live interview.
According to Aline Gahongayire, the new song gives hope to people facing disheartened situations.
"We aimed at giving hope to people facing hardships in their lives to have faith in God because there will be a good future and a bright day. Niyo Bosco is talented and being blind didn't stop him from pursuing his dream career, that's having faith and hope," says Aline Gahongayire.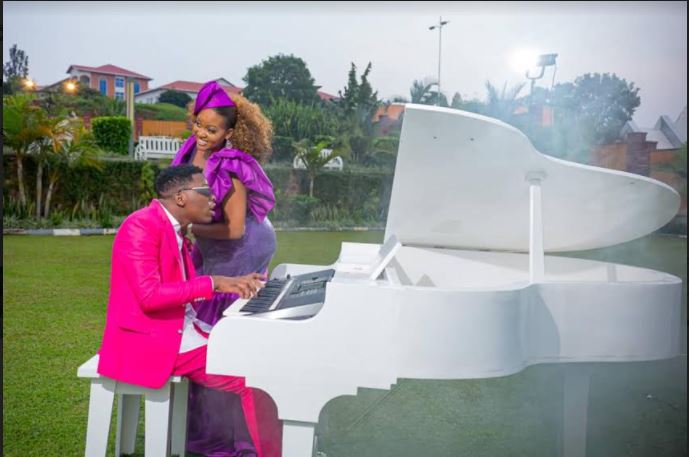 The young talented singer Niyo is one of the upcoming artists doing well on music scene with songs like Seka, Ubigenza Ute, Ibanga and Imbabazi. So far, he has managed to win huge fans across the country including established musicians like The Ben and Gahongayire himself through his strong vocals.
According to Niyo, it's a dream come true working with Aline Gahongayire, who is among his best artists in the music arena.
"She has a good heart, she is very caring with that urge to help others see their dreams come true. I have always wanted to record a song with her and God has made it happen," he said.
Niyo was born in Nyamasheke district back in 2000 in a family of 8 siblings. In 2006, his family relocated to Kigali city for greener pastures.
After senior three, Niyo decided to put a hold on his usual studies and decided to pursue music. The singer is good at playing piano.