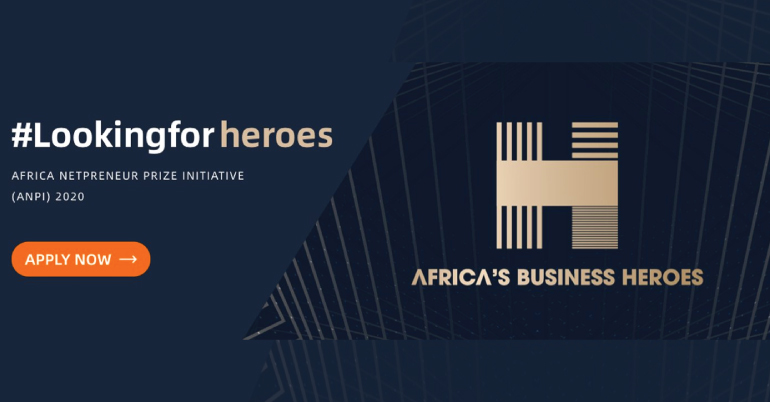 The "Africa's Business Heroes" (ABH) prize competition, the Jack Ma Foundation's flagship philanthropic program spotlighting and celebrating Africa's entrepreneurial talent, opened applications for its third annual edition.
The program in Africa, annually awards 10 outstanding finalists with a share of a US$1.5 million grant.
Entrepreneurs from all 54 African countries, across every sector, age group, and gender will now be able to submit their applications, in either French or English, for a chance to compete for a spot among the Top 10 finalists. 
The central theme of this year's competition, "It's African Time", is a bold call to action for all talented African entrepreneurs who are challenging stereotypes associated with "African time" through their businesses, to leverage the ABH prize to scale their efforts as well as share their stories of how they have driven change and solutions.
ABH is part of the Jack Ma Foundation's long-term commitment to help support and foster an inclusive and strong Africa's entrepreneurial ecosystem. ABH will recognize 100 African entrepreneurs over a ten-year period and allocate grant funding alongside training, mentoring and learning programmes, as well as access to a community of like-minded African business leaders.

At the grand finale later this year, ten finalists will take the stage to present their businesses and share their visions to an esteemed panel of judges, to win a share of the US$1.5 million grant. The journey to the Finale will include several rounds of rigorous evaluation panels, as well as access to a community of international leaders and innovators, industry experts, investors and accelerators, through a number of multi-disciplinary bootcamps and training sessions.
In 2020, the ten outstanding finalists – half of whom were female – were selected from over 22,000 applicants across all 54 African nations. They represented eight African countries – Cameroon, Côte d'Ivoire, Ghana, Kenya, Nigeria, Senegal, Uganda, and Zimbabwe – and various industries including agriculture, fashion, education, healthcare, renewable energy, and financial services.

Global leaders Graca Machel, Chair of the Graca Machel Trust Board and Ban Ki-moon, Former UN Secretary-General and Co-chair of the Ban Ki-moon Centre for Global Citizens serve on the ABH advisory board. In addition, Anita Erskine, UN SDG Advocate and Founder of the STEM Woman Project, will continue to serve as the official host of "Africa's Business Heroes" program. This year, ABH will continue to work with its Anchor Partners across the continent – African Leadership Group Ashesi, Dalberg, Janngo, and RiseUp, with more to be announced in due course.

Applications will be open online until June 7 with semi-finalists announced in August, and the top ten finalists for 2021 unveiled in September. To apply and for more information about ABH, please visit: www.AfricaBusinessHeroes.org