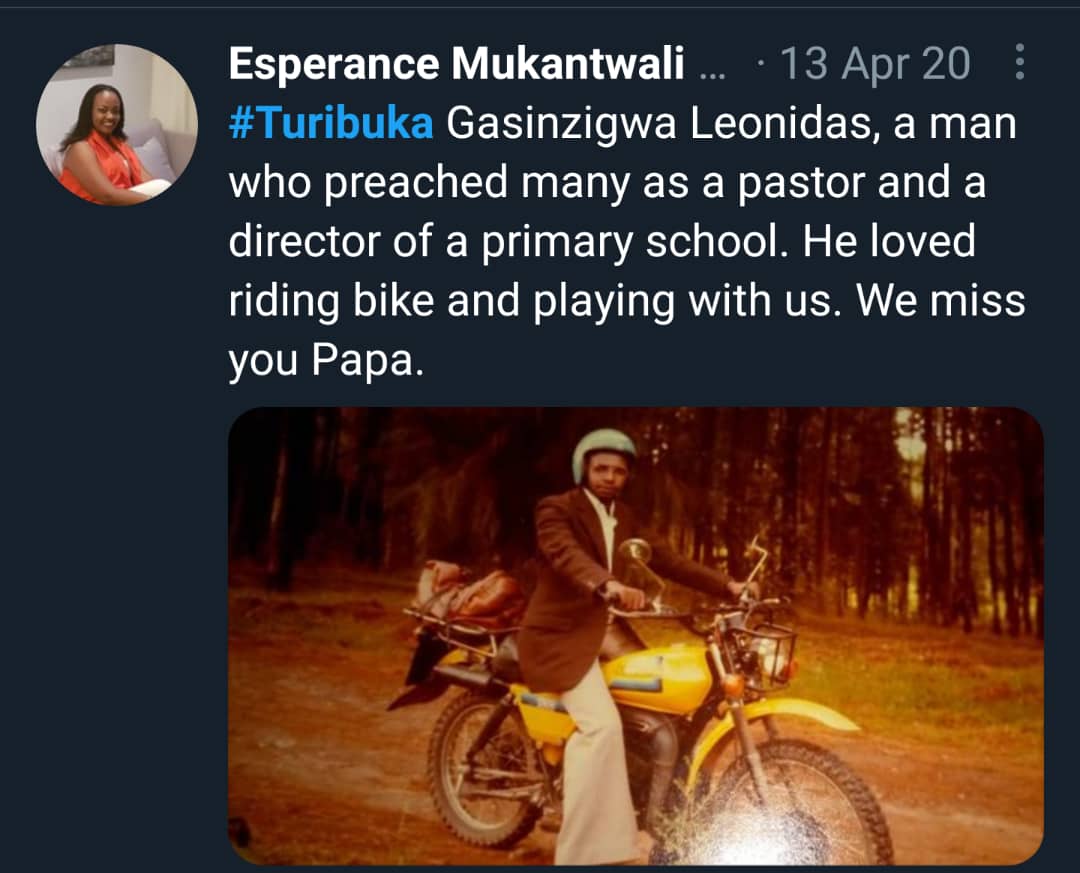 In the past, I was from a class of thought according to which it belonged to the government to plan everything in Kwibuka program which everyone should follow. Never had I thought that I could contribute much in the remembrance program, except by attending the Walk to Remember, the night vigils and other commemoration events where testimonies are shared.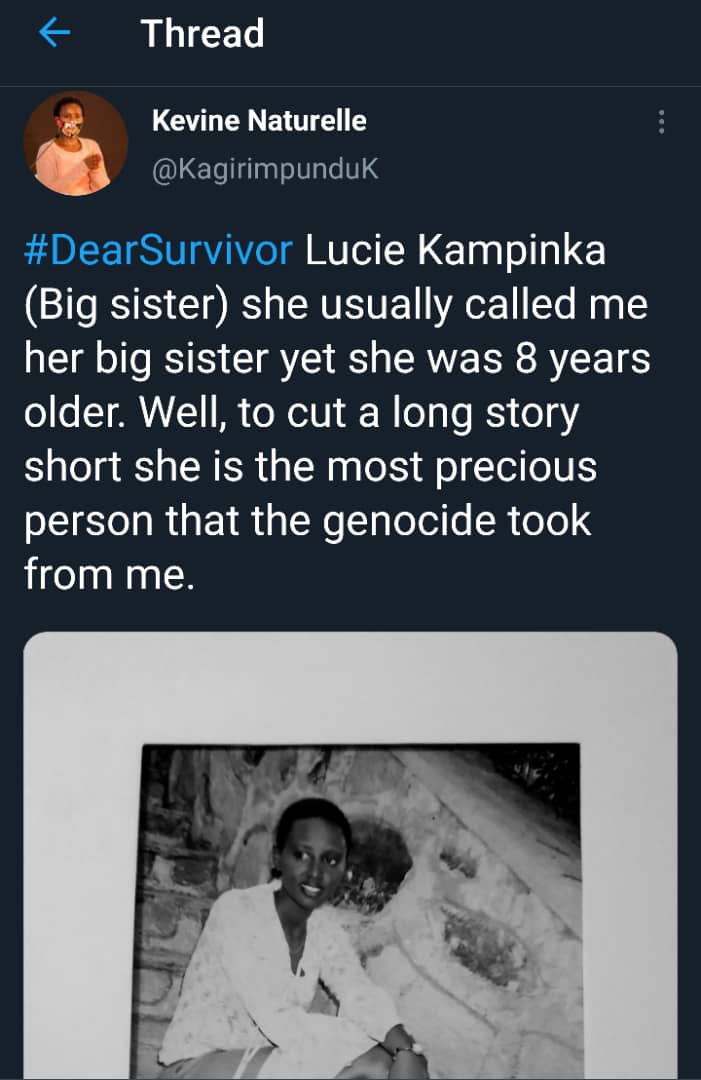 One year ago, I was lucky to meet a friend who introduced me to an initiative I will never regret to have joined because it helped me make a U-turn.
The friend found me in the middle of a dilemma, wondering how I would commemorate while gatherings were prohibited in prevention of COVID-19 spread.
In the middle of my confusion, my friend Samantha Teta shared with me an idea of 'Digital Kwibuka', where she suggested how we could create a safe space to let the survivors know that despite the lockdown, they are not alone.
The platform would also remind them that their extraordinary strength, their forgiving hearts and resilience is the foundation of our new Rwanda.
I immediately responded with a huge YES to the call and shortly, our mobilization brought in eight more colleagues, who believed in the cause.
As young people, we all came together with ideas on how to go about it, how to have the space launched online and to our great surprise, it turned out successful and served a bigger purpose.
The platform became a safe space for several Rwandans to pour their hearts.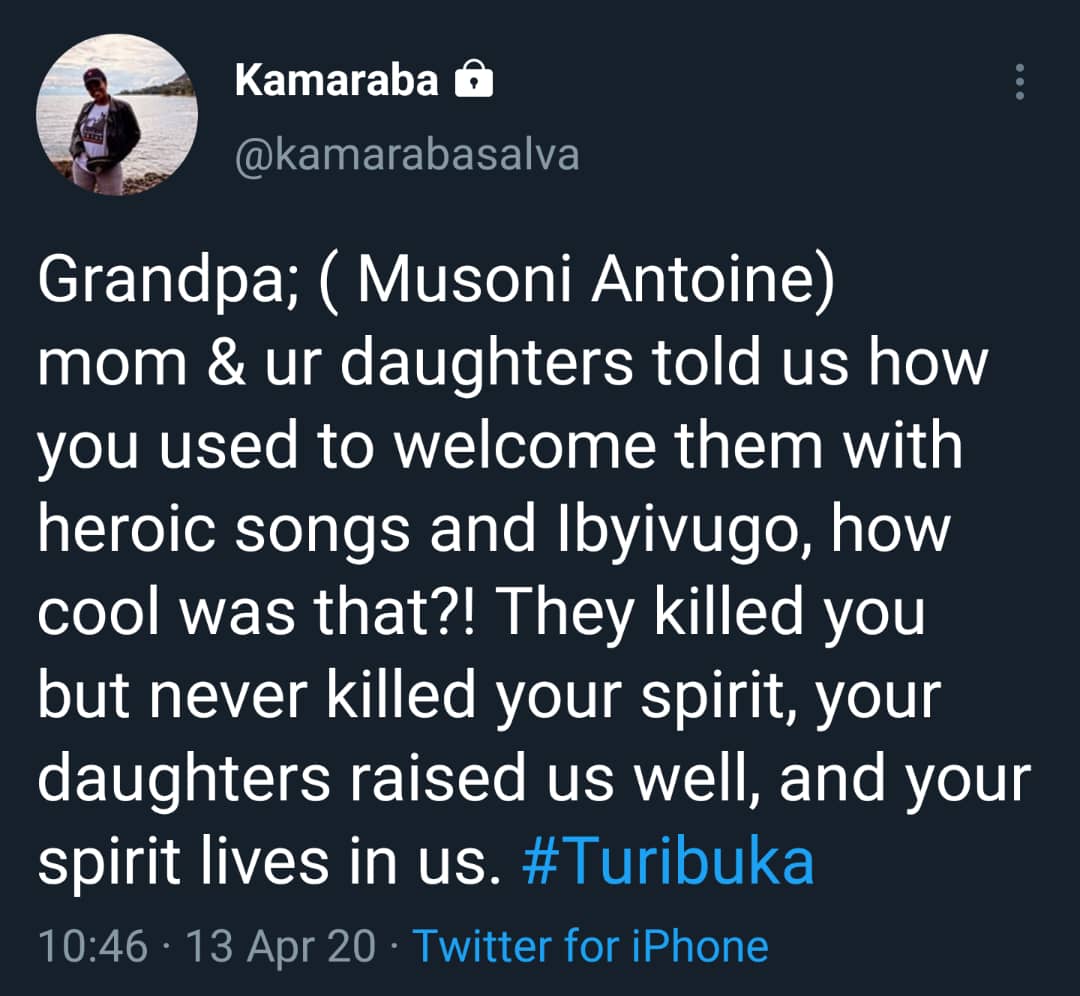 On the first day, we asked people to use #Dearsurvivor hashtag to share comforting messages with survivors and people responded in kind. Through the week, we had different conversations around Kwibuka, educating people about the genocide stages, reviewing books written about the Genocide against the Tutsi among others.
At the end of the commemoration week, the #Turibuka hashtag was also created where we encouraged people to share the names, pictures and memories of their loved ones that were killed during the genocide. We particularly stressed on the importance of remembering them beyond the brutality done to them.
We wanted to remember them as people who were here, people who lived and loved, we wanted to remember them in their full dignity.
A lot of memories, names and photos were shared and it was such a powerful and moving moment to witness how united we stand as a nation.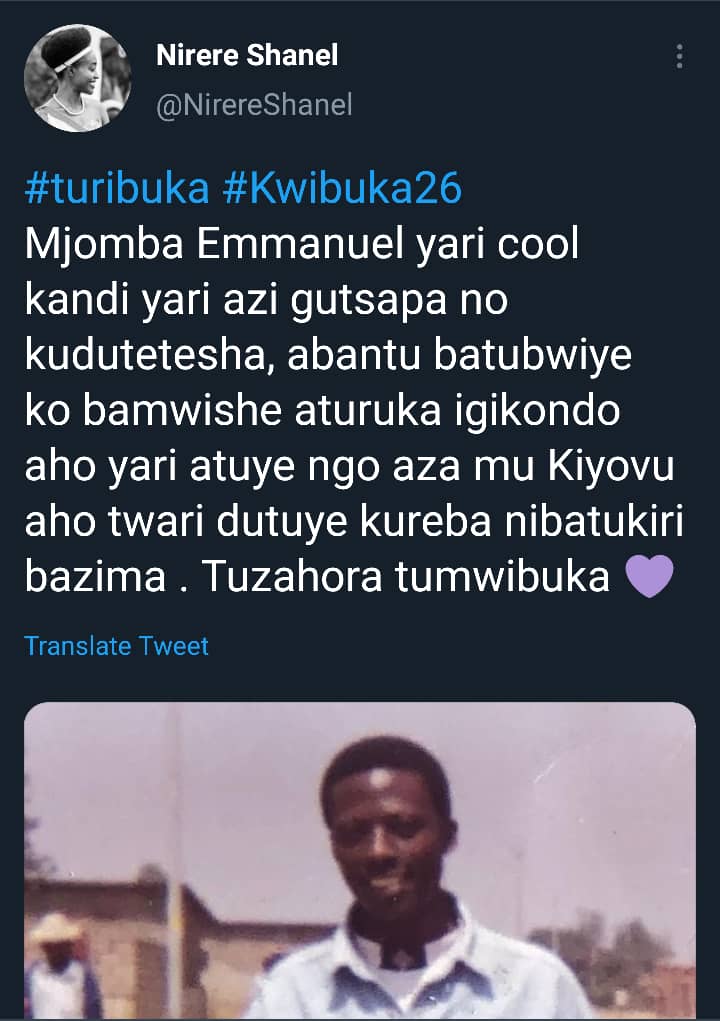 The openness in each story was unique and it was welcomed with much love and compassion.  For some survivors, it was the very first time that they had the courage to share their stories. Our team was moved by the unfolding memories we were reading through people's tweets which encouraged us to continue.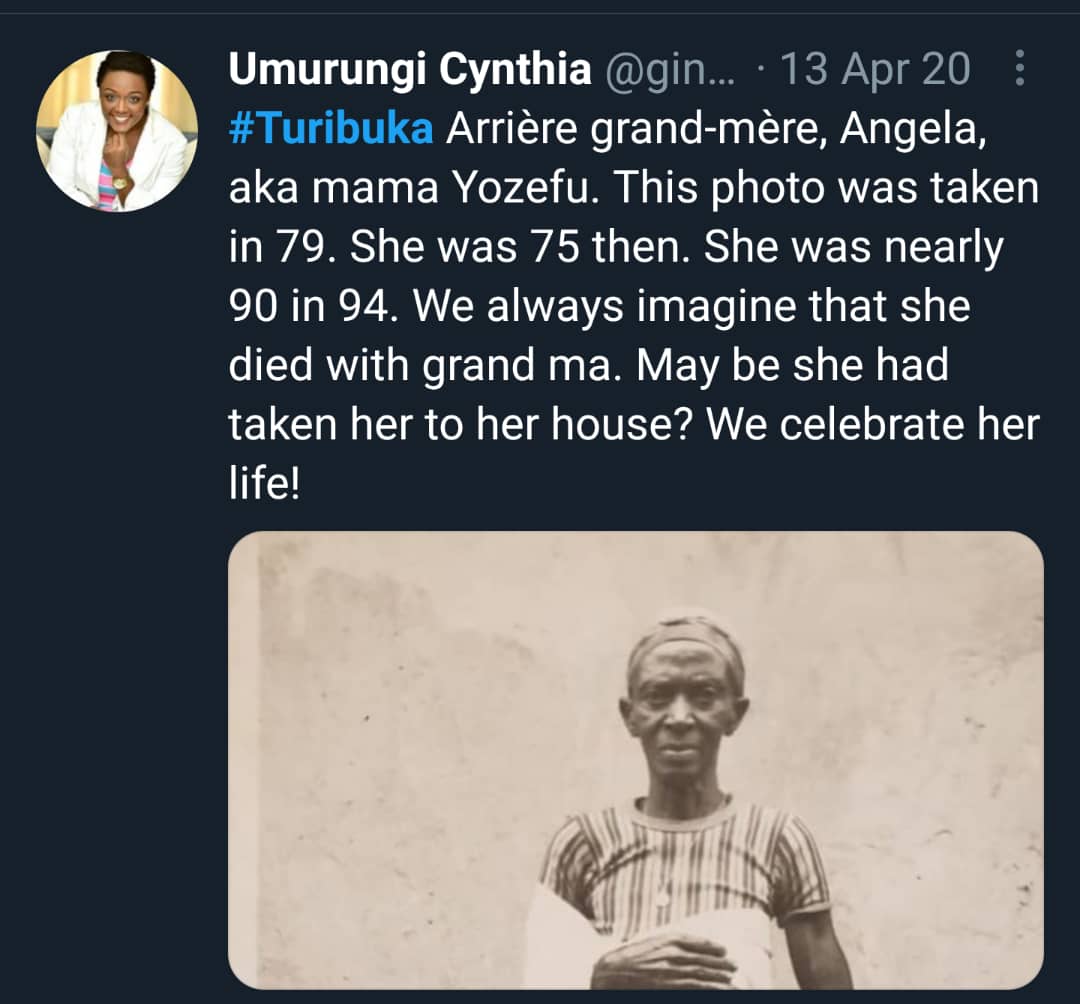 Twenty seven years after the Genocide, one might think that they have heard it all from Genocide survivors. But that's not the case, there are millions of stories to be told and I feel honored for being part of this initiative that illustrates the power of storytelling using online platforms.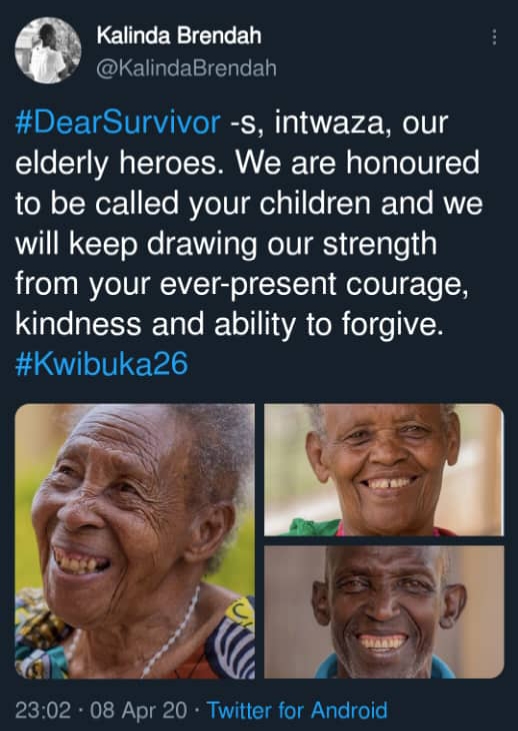 This year, we would like to similarly create a safe space for online remembrance to take place. At a time when we are consistently fighting with online genocide deniers, we want to reclaim these cyber spaces to amplify the survivors' testimonies and engage in post genocide reconstruction work on and offline.
With that in mind, we will bring back #Dearsurvivor and #Turibuka hashtags to continue sharing solacing messages. In addition to last year's conversation, we will also hold conversations around denial, the role of religion during and after the genocide against Tutsi among others.
This year, we will not only drive conversations from Twitter but we are holding zoom and Club house conversations.
We invite you all to be part of this initiative as we Remember, Unite and Renew.