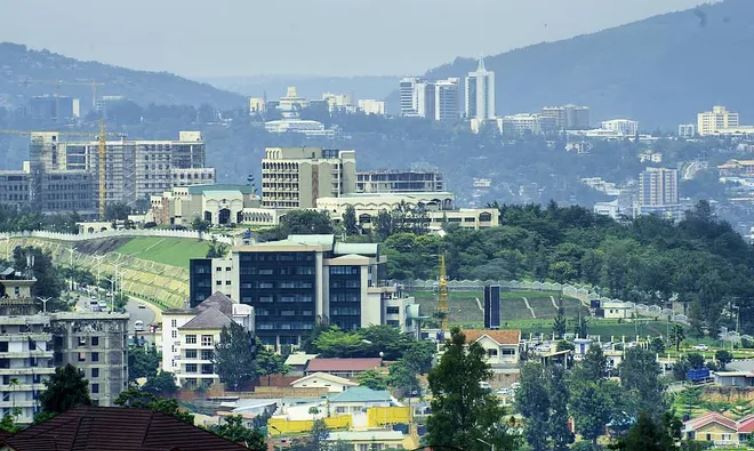 Rwanda's space is open and closed at the same time. Media freedom, freedom of speech and of varied political activity are freely granted on one hand and restricted on the other, for good reason. Through consistently doing the right things, the Kigali Administration over years has earned the right of having nothing to prove to no body.
Absolutely nothing to prove, especially to those who make no effort of hiding their blatant sinister motives against Rwanda.
As the world continues to grapple with the excesses of social media, there is calmness in Rwanda. Even in these tense moments of heightened emotions as the country remembers for the 27th time victims of the 1994 Genocide against the Tutsi, the nation remains collected.
Traditionally this is one of the trickiest periods to go through. During this time, remnants of the Genocide Ideology inside and outside the country succumb to the temptation to do or say evil things or both.
Strangely whenever these genocidal sins have been committed in the past, culprits have found support from the shameless lions upstream. Political demagogues who hail from but committed crimes in Rwanda then fled justice to go and settle in western capitals, team up with the kings of the jungle there to skillfully manipulate the press. Insensitively they together embark on a joint campaign annually, to defend or worse still take part in the generation of hate speech.
Lately they have found a niche in promoting the cause of YouTubers who they allege are trolled. That is on the media freedom side. On the political space side these untouchables who relate so casually to logic have a newfound bottomless resource in Paul Rusesabagina. From him they feed their penchant for holding Rwanda at ransom.
For YouTubers they claim harassment against them by authorities abounds. Conveniently these advocates of shameful rhetoric have no time and no desire whatsoever, to pause for a moment to think about how selfish and morally indefensible the intentions of those they seek to shield are. And it is not like they have no literature or recordings to learn from. As we all know their newsrooms archives are awash with material of poisonous effect regularly broadcast from RTLM and published by Kangura in 1994 during the Genocide against the Tutsi. Because their media covered these arguably most gruesome murders of our lifetime.
Works of these two media outlets to a great extent exacerbated the killings. That said, we rest assured, that to even greater extent, the Rwanda Patriotic Front stays alert. Its armed wing, the RPA, stopped the Genocide against the Tutsi. Determination and capability to ensure there will be zero chance for a repeat has tremendously grown over the last 27 years.
Let us revert to matters media. In recent times things long disguised have come to the fore. In terms of being resolute about checking freedoms of speech and expression where abuse looms, Rwanda has long ceased to be among the top. More discerning and neutral analysts always thought it was only a matter of time before right positions were gotten into by better deserving occupants. Currently the world looks at the United States for inspiration. In January American giants Twitter and Facebook got applause for banning President Donald Trump, the former permanently, and the latter indefinitely. That remarkably bold and clear stand against such a public figure could mark a turning point on how far social media companies intend to go in stopping potentially harmful content.
The other outstanding example is Uganda. Authority in Kampala needed no one's permission in completely shutting down social media platforms back in January amidst a presidential election process. Owing to this super action, for me President Yoweri Museveni's government takes the continental crown, while the US scoops the global medal in terms of high-handedness on free speech. Congratulations to them for jealously protecting their space and guarding against risks that would otherwise fall to their people. Let no one preach to them how open or closed their space needs to be.
Then as we were about to celebrate evenness of the playing field, a rude reminder came, that the lions are never short of ammunition up their sleeve to intimidate the sheep downstream. They now have one Rusesabagina, brought to you by a 'flawless operation'. An idiom in Kinyarwanda goes like, "Ushyire aha uraribwa-ushyire aha uraribwa." Its literal meaning is that 'either way you lose.' That is exactly true apparently with Rusesabagina's case.
Sought after by Kigali for almost a decade to answer accusations of involvement in terrorism activities on the Rwandan soil, the man was finally apprehended at Kigali International Airport where he landed without knowing. He had been tricked into believing the plane he consciously boarded was headed to Bujumbura to meet allies. So, what was it like before the arrest and what is the situation like after it?
Rwanda faced the threat of a chief terrorist before he was arrested, now the government is under unrelenting pressure from a coalition of the powerful to release him without trial. Through their media, rights bodies, parliamentary organs, and diplomatic missions, all well-coordinated, they barrage Rwanda with questions, criticisms, and complaints about how he was arrested. Wearing quite dry faces, they do this with ruthless disregard to what he was arrested for. In their own public courts of opinion Rwanda 'either loses,' but not without giving it a good fight.
On the side of hope, the Kigali Administration has perfected the art of not relying on the unreliable. Vividly it will live forever in the minds of many a Rwandan that at the hour of need, UN troops who would have saved lives were hurriedly withdrawn from Rwanda as killings seriously got under way. Since little has since changed, even in this ongoing case Rwanda knew no one would aid the suspect's apprehension. Afterall he sponsored terrorism activities and bragged about it from the comforts of Chicago where he freely lived. For this reason, Rwanda expects little from the lot who in the first place carefully crafted him into a cult and later crowned. The grand plan was always to manufacture a hero-cum-mud dog they would go on to use in their upstream machinations against one of the chosen people for a hard press.
Occasionally they fail to entirely have their way. The Rusesabagina debacle is proving to be one of those series whose end they are not able to accurately predict. As the courts of law press ahead with legal proceedings unhindered despite the enormous political pressure, perhaps they are even about to admit the difficulty in swaying it to influence the outcome. Because without doubt, they know enough about what he was caught with, red-handed. All are aware of the enormity of the evidence against their hero.
Downstream Rwanda is still the sheep in their eyes. For good measure though, Rwanda has become crafty in a good way. The country has mastered the art of earning the right to be who its people believe we were created to be. President Paul Kagame's galvanizing message at Kwibuka 27 fell perfectly onto fertile spirits of a people willing to be rallied further along. Leadership is everything.
Twitter: @KabagambeI