Every April, for the last twenty-five years, 31 year-old Sixte Gasore, has found comfort in the national commemorative events for the 1994 Genocide against the Tutsi. It is a comfort the COVID-19 pandemic has deprived him and other survivors of the genocide.
The commemorative period officially begins on 7th April, when the head of state lights the remembrance torch, at Gisozi memorial site, and end on 4th July, when commemoration turns into the celebration of the nation's deliverance from the genocidal forces. 
The genocidal murders of Tutsi had begun earlier, but it was on 7th April, that the 1994 genocide begun in earnest, lasting a hundred days. 
By the 4th July, when the Rwanda Patriotic Front (RPF) forces defeated the genocidal establishment, over a million men, women, and children had been murdered.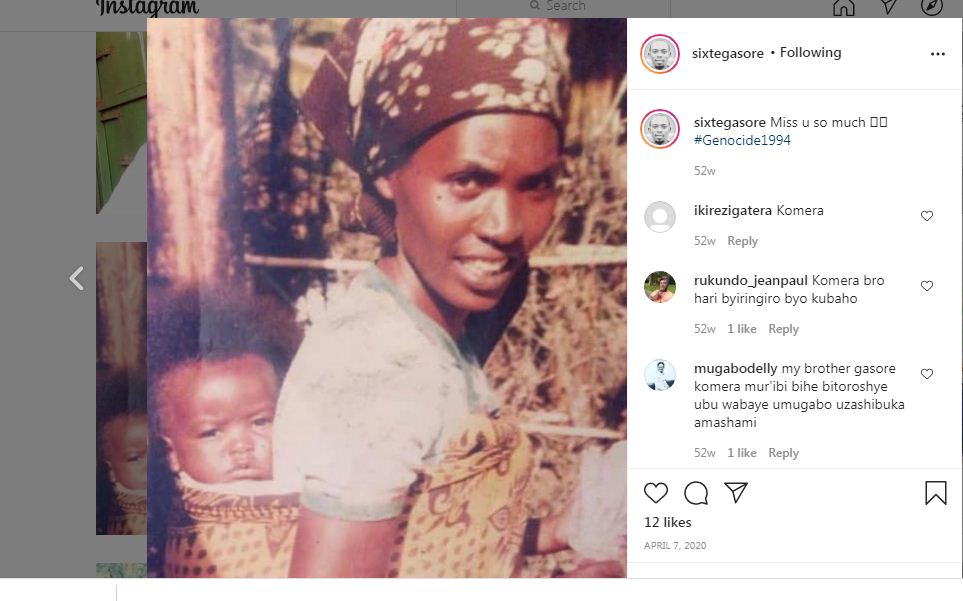 Since 1994, the entire nation has rallied around survivors like Gasore. As well as the official, national events, there are remembrances, discussions within every locality. 
There are "Walks to Remember" which retrace the awful journeys along which people were marched by the killers to be murdered at selected sites. Along the way, people were hacked at with crude weapons, robbed of all personal possessions, including their clothes. Incredibly, some did survive, and every year, those who can bear it, walk with others, to remember those who did not survive. 
There are vigils, including the biggest of them all, at the then, almost mockingly named Amahoro stadium (the stadium of peace). In 1994, the genocidal forces bombarded the stadium with all manner of incendiary armaments at terrified people, who had taken refuge there, in the forlorn hope that the UN troops might protect them.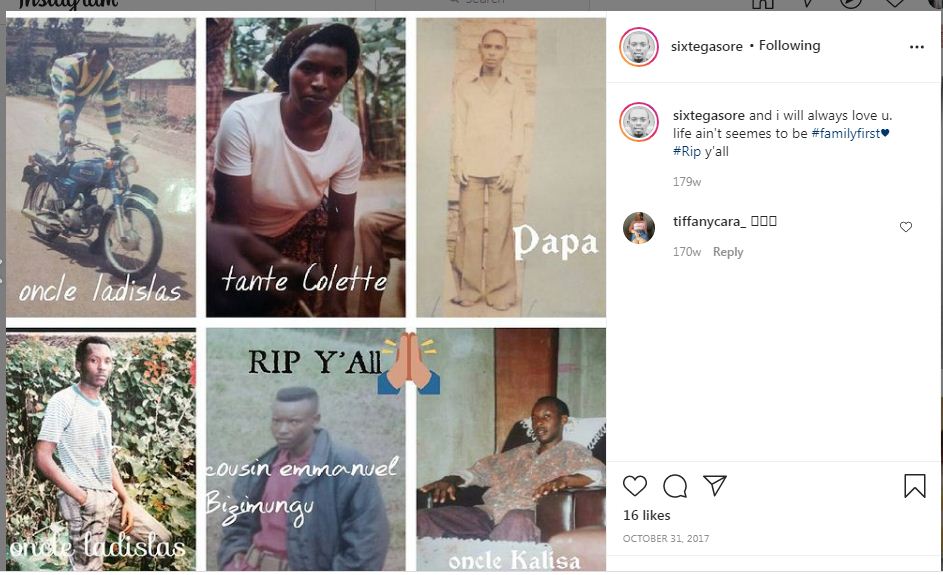 Last year, and this, these and many other events have had to be curtailed, or stopped altogether, to protect lives from the spread of the pandemic. 
"This time, last year, I was alone and depressed. I needed to be with others to share…console each other…I felt heart broken, and suffered flashbacks, which were so vivid, they left me weakened" Gasore said.
Eight years old, at the time of the genocide, Gasore went from being a member of a large family of eight, to virtually the only survivor in his family. 
His mother, father, grandfather, elder brother, all murdered, including many in his extended family. 
"They were all killed when a Hutu neighbour, whom we had regarded as a family friend, led the Interahamwe militias to our hiding place" explains Gasore. "I only survived because my elder sister, only fourteen at the time, took us to be hidden by other Hutu friends of the family."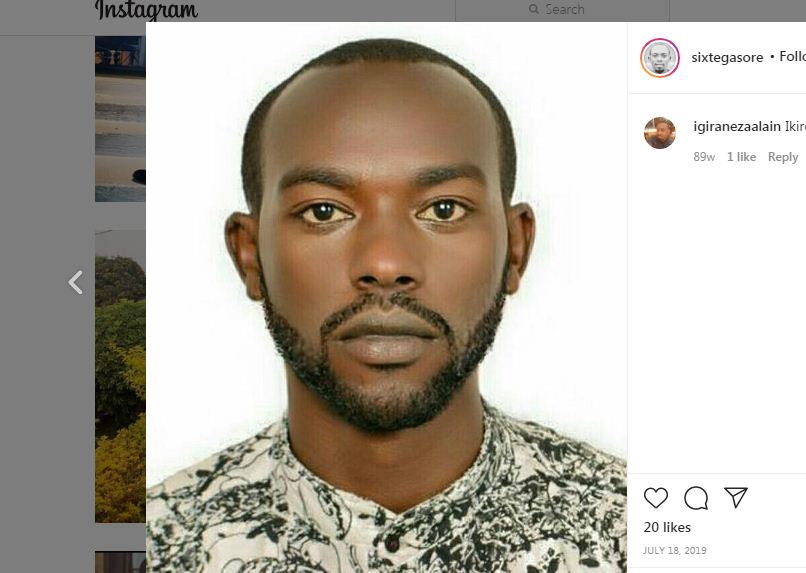 One of the many children left abandoned, 400 in his group, Gasore was eventually adopted by his Godfather, with his sister being taken in by another family. 
This year has been easier for Gasore, he now lives closer to his sister. Last year, lockdown meant he could not visit her.
The National Commission for the Fight against Genocide (CNLG) has tried to find creative ways to allow human contact, without gathering in crowds. 
As well as contact on social media platforms, several radio and television programmes to keep people connected, have been organized.
And unlike last year, this year, a limited number of friends and family of loved ones, whose remains have been discovered, will be able to gather to give them decent burials.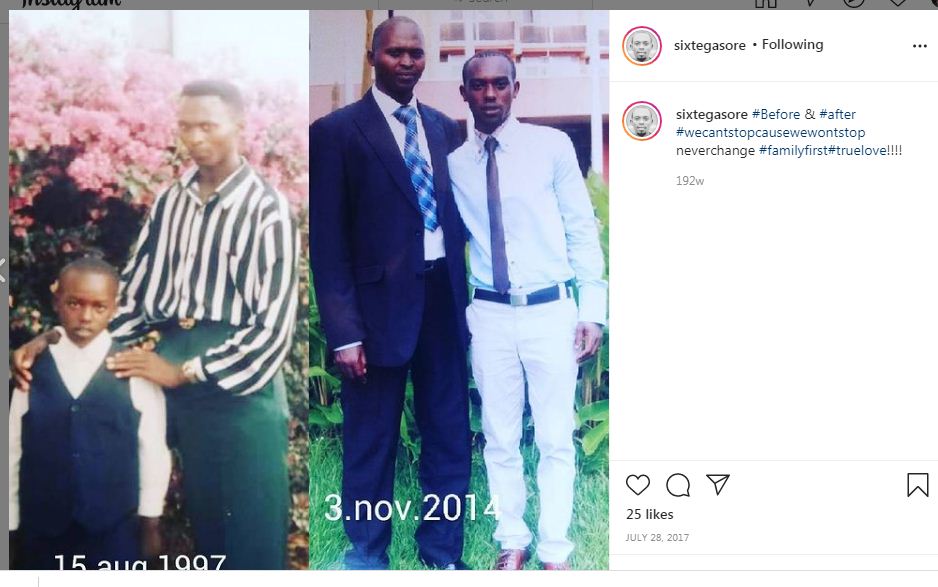 Remains of victims of the genocide, continue to be discovered, where they were dumped in pits or mass graves. Many of these are then given decent burials during this period of remembrance. 
"This is a relief to us" says sixty-nine year old Eugenie Mujawamariya, from Kayonza district, "we can finally, properly lay our loved ones to rest." Mujawamariya has waited two years to give the discovered remains of her relatives a decent burial. 
Research for the Ministry of Health, found Cases of Post Traumatic Stress Disorder (PSD) to be eight times higher, among survivors of genocide, compared to the general population. 
But, almost all genocide survivors support the preventive measures against Covid-19.  
And throughout this period of remembrance, the Ministry of Health is providing counselling, provided by 55,000 trained community health workers.
Even with such efforts however, survivors, especially those who live alone, will find this period particularly difficult, according to Debby Karemera, psychologist at the anti genocide organization, Never Again Rwanda.
She urges people to offer support to any survivors they know, who might be alone. 
For anyone who feels a need to access counselling, the free telephone number is 114.