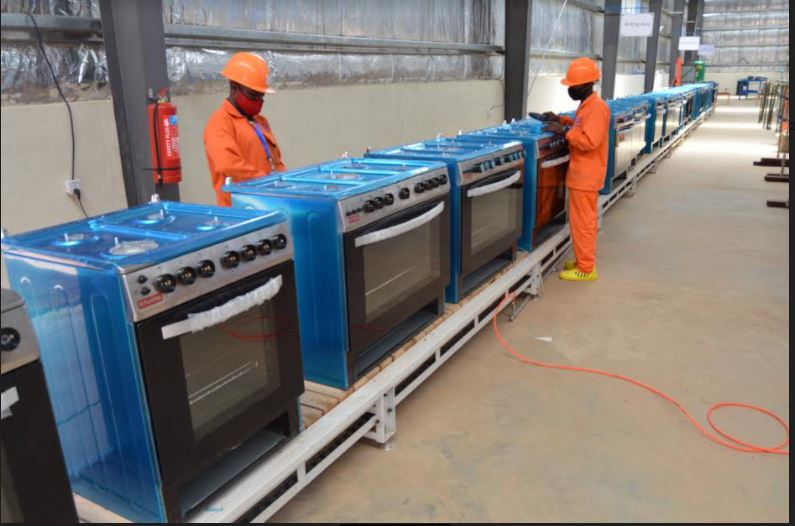 The Kigali Amendment to the Montreal Protocol was signed in Kigali in 2016 where signatories successfully  penned the historic agreement that sought to avoid up to 0.5°C of global warming by the end of the century:
After the recent amendment of the Protocol to phase down production and use of Hydro-fluoro-carbons (HFCs) which trap heat that contributes to global warming, Rwanda Environment Management Authority (REMA) says it has embarked on shifting from using equipment that use HFCs to environmentally friendly natural gas. 
How do you tell the difference?
All refrigerators and air-conditioning equipment use gas to function. 
Most old and commonly used refrigerants made in the 1980 contain CFC and HFCs such as R-12, R-134A, R-410A as they all contain chlorine which is harmful to the environment and CFCs specifically cause global warming and ozone layer depletion.  
With new tech in the 2000's the most environment-friendly refrigerants that are available on market currently are "R-290 (propane)" and "R-600A (Isobutane)"for refrigerators and R-32 for ACs, they are commonly known as Hydrocarbons (HC).
This means that if you want to buy energy efficient equipment that uses environmentally friendly refrigerant gas, go for an Air Conditioner with R-290 or R-32 or a Refrigerator with R-600a or R-290.
How far has Rwanda gone? 
The domestic refrigerating appliance and room air conditioner market and feasibility assessment by Rwanda Cooling Finance Initiative (RCOOL FI) indicates that there has been a steady increase in refrigerators in the residential sector since 2012 with an estimated stock of 97,512 refrigerators owned by households in Rwanda as of 2020.
Out of these 64,000 are old fashioned and use CFCs and HFCs which pollute the atmosphere and use electricity worth Rwf4billion per year, yet the new equipment can save up to 50% of the power according to REMA studies.
In pushing this agenda Rwanda has started restricting imports of air pollutant gases used by fridges and air conditioners in the country to encourage the adoption of non-polluting cooling technologies.
Peter Claver Sebatesi, a proprietor of Yoli Butchery in Kigali says that the shift has reduced the amount of electricity from Rwf5, 000 to Rwf3, 000 per day contributing to the government agenda but also improving way of doing business 
"This is cost effective and we didn't know about it but as business people, this works more to our benefits though it's for a wide objective towards reducing dangerous gas emission into our own atmosphere," Sebatesi said.
Jean Baptiste Shemeza, a house ware dealer at Marine Supermarket in Kigali says that there is still lack of awareness among buyers on equipment and gas which is suitable in reducing gas emissions and asked that the government embarks on educating household users.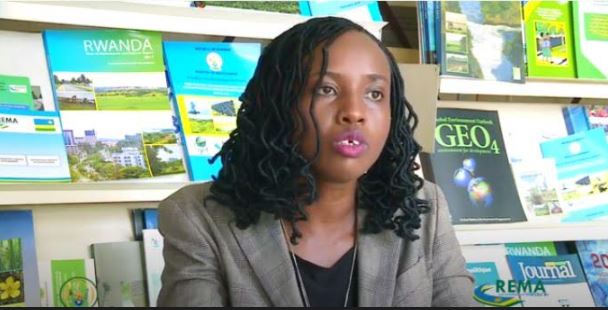 Martine Uwera, the National Focal Point of Montreal Protocol, recently told KTRadio that Rwanda has reduced the importation of chlorofluorocarbons (HCFCs) from 4.1 tonnes in 2010 to 1.89 tonnes currently; however more work will depend or is banked on dealers. 
Challenges Ahead 
Divine Uwitije, an electronics dealer at HotPoint said that the shift in importing environmental friendly appliances has been easy from the dealer's side as they understand the value of importing equipment that uses accepted non-pollutant gas.
However, some users say the affordability of modern fridges and air conditioners is a limitation.
"The only limitation that I see here is the need for the prices to be affordable on the local market, otherwise most people in the country know the importance of protecting the environment," says Justine Mugabo, a student at University of Rwanda.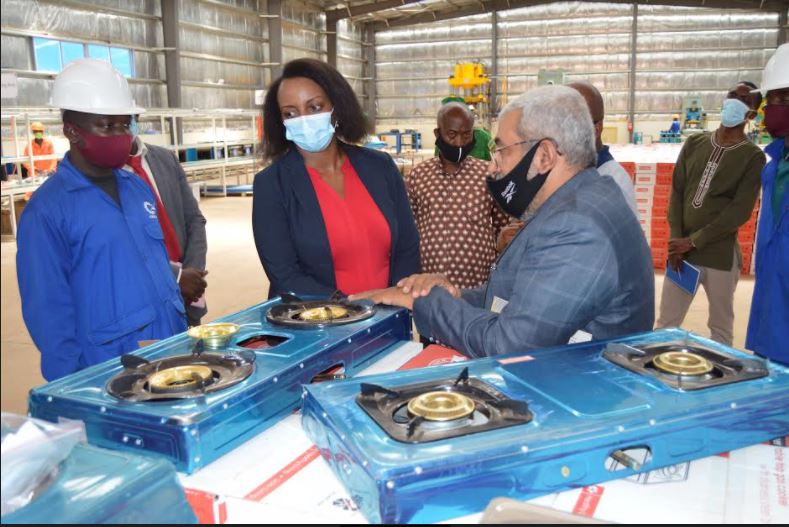 Uwera says that "This concern is legitimate but calculating the expenses incurred on the old and new tech refrigerators, it is way too expensive to retain the old equipment"
She said that with the new technology, Rwanda has managed to save 30- 50% of the electricity spent a month on old equipment emitting HFC gases, meaning the country is currently on the right track in implementing the Montreal Protocol.
In October 2020, Rwanda inaugurated a local Fridges and Gas Cookers assembly plant in Kigali.