We all have our own experience when we first meet people with hearing impairment; how we struggle to share our point, how they struggle to convey their message.
Last year, Jean Pierre Mwenedata, the Executive Secretary of Mushonyi sector, Rutsiro district in Western Province got an unforgettable experience the day he was fulfilling his civil obligations to preside over a legal marriage.
As per the tradition in Rwanda, before holding the national flag to take a marriage oath, the couple attends a marriage session at the sector office for one week conducted by the Sector Executive Secretary. 
Being compulsory but free, no one is held back even when they have any impairment, but, guess what happened when Mwenedata started the session only to realize that one couple was not following because they were deaf. 
"Initially, I conducted the session seamlessly until I gave a short evaluation only to realize that one couple did not take anything away. This was a very difficult test because I didn't know sign language," Mwenedata said.
"The introduction to marriage normally takes one week, but for that couple, they were delayed for one more week because I had to ask my friend who understands sign language to interpret. I invited him from Kigali," Mwenedata recalls.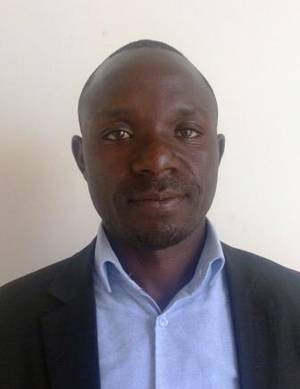 Mwenedata said that learning sign language is key because the deaf, like other people, need several services and to get them, the giving end should be able to understand them and to attend to their request.
From that day, Mwedata understood that the deaf should have their specific marriage provisions because they cannot speak to utter each word as per the oath and it is difficult to find a sign of each word on the marriage oath.
In Rutsiro district, there are 120 registered deaf people under one cooperative. Sadly, members in this cooperative also have failed to make decisions because some of them do not understand sign language.
Mwenedata said that the Rutsiro cooperative for the deaf members has so far requested the Rwanda National Union of the Deaf (RNUD) to teach them sign language to make their communication possible.
Samuel Munana, the Permanent Secretary of NUDOR said that the institution is planning to extend them sign language short courses which will also benefit people who can listen and speak to allow communication.
The registration of people willing to learn a three-month sign language short course is underway, in Mushonyi sector, for deaf and sector workers, facilitated by Rwanda National Union of the Deaf (RNUD) who has already arrived at the sector headquarters.
So far, 20 deaf people have so far been selected and registered to start training this month on a date that will be communicated later.
" The chance was given to 20 deaf people who are willing to study, but also active members of Mushonyi cooperative of the deaf. The selection criteria is entirely based on willingness and activeness," Mwenedata said.
To enable effective communication, Mwenedata said that the Rwanda National Union of the Deaf (RNUD) has also offered an opportunity for sector officials who are interested. He has also enrolled.
Mwenedata and other trainees of the sign language short course will learn three hours per day for three months and will be awarded a certificate of beginners, recognized by Rwanda National Union of the Deaf (RNUD).
"Teaching the deaf sign language will enable communication flow," Munana said.
According to Munana, there are about 50,000 registered deaf people in the country, but only 30,000 are known and monitored.
"Because they cannot speak to express their views, some are locked in houses, we do not see them. The challenge of communicating with deaf people is in most institutions including education, security, courts, investigations, and others," Munana said.