President Paul Kagame has called on newly sworn judicial judges to put the interests of citizens first and work towards ensuring that the people they deserve have trust in the justice system.
The Head of State made the remarks on Friday at Village Urugwiro while officiating the swearing-in of newly appointed, Judge of the Supreme Court, Dr. Aimé Muyoboke Kalimunda, the President of Court of Appeal, François Régis Rukundakuvuga and President of Commercial Court, Clotilde Mukamurera
In his speech, President Kagame said that in a bid to be seen to be serving the interests of the citizens, the Judges have to lead by example by conducting themselves in a manner that can lead to the society trusting in them to dispense justice.
"The justice system should aim at supporting the growth of a culture of playing by the rules. This should start by them,"
"Members of the judiciary should be the first to play by the rules for Rwandans to feel comfortable that they have a justice system in which they can place their trust and continue with their daily lives," President Kagame said.
President Kagame said that the Rwandan society and economy have grown in size, dynamism and expectations hence the justice system needs to keep watching this evolution and to continually play its rightful role in support of this growth.
He said that while Rwandans are happy that the country was ranked 37th globally on Rule of Law Index, there are still 36 countries that outperformed Rwanda, which means that more work to sustain and up the gains is required.
"The upcoming initiatives around promotion of mediation should be expedited as they present a real alternative to litigation that practically places disputants at the centre of the resolution of their own dispute, and does so faster," President Kagame said.
"If the public, whatever size of it, perceives the judiciary or another justice institution as corrupt, inefficient, ineffective or influenceable we are all safer assuming that the perception is founded and work to find out why it exists and what needs to be done," President Kagame said.
He said that people lose confidence in the judiciary when they see that the outcome of the cases is disrespected because there is corruption and other forms of fraud that lead to impunity, instead of resolving the issues in society.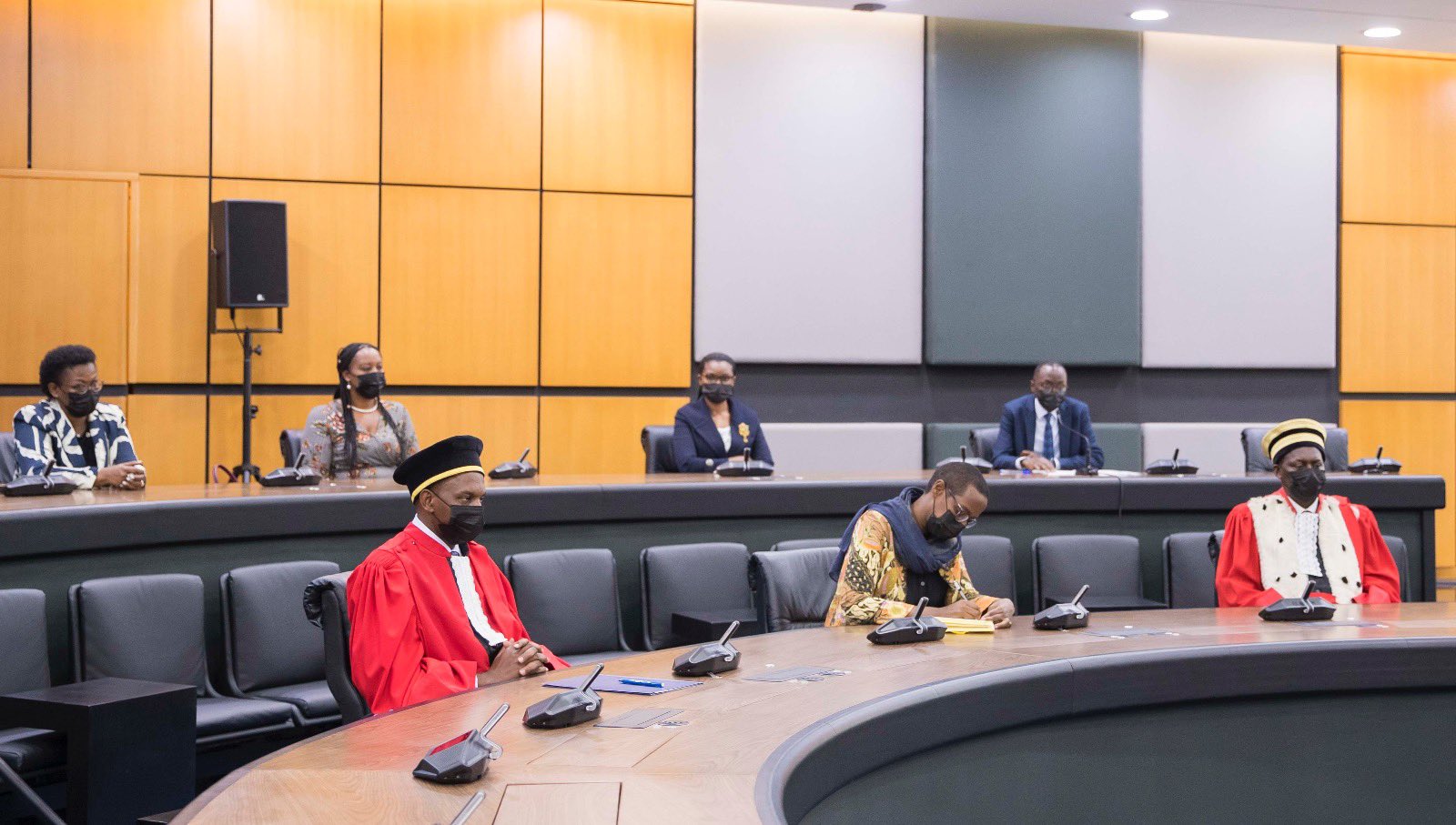 He urged the Judges to ensure that Justice takes its course and ensure that criminals are punished other than letting them off scot-free, which encourages more crime.
An example he gave are loan defaulters who deliberately exploit the law to default on their obligations and make the work of banks difficult. He said such people should not be let off the hook easily and if anything, they should be dealt with by the law.