The easiest way to secure a job or acquire skills and experience at leading hotels is by interning with them but how do you get the opportunity, later on the desired skills to get you the job? 
Players in the education sector say limited access to internship opportunities in 'big and luxurious hotels' is a challenge for students pursuing catering courses from Technical and Vocational Education and Training (TVET) schools across the country. 
Partners in education, working hand in hand with the government to fill the skills gap, say catering students have failed to secure internship opportunities in 'luxurious hotels' including the five-star hotels, thus lacking skills and practical experience required on the local and international labour market. 
The observations were made during a talk show which aired on KT Radio on Tuesday on the role of TVETs in equipping youth with employable skills. 
The education partners further noted that catering students are supposed to obtain high standard skills and experience in 'big hotels' to qualify for jobs in the hospitality industry that are announced at the local and international scene. 
"For a student to get required skills and experience in catering, she/he is supposed to practice in big hotels that have high standard equipment used in the catering and hotel sector. Without these skills, it is hard to meet the standards of the same hotels," said Steve Kamanzi, Chief of Party and Country Director Education Development Center (EDC).
 "They are not supposed to do internships in small hotels or restaurants, because they are supposed to have skills that will not only align with the place they intend to work, but also compete on the global labour market," said. 
Kamanzi said that young people in the hospitality and catering sector are supposed to have employable skills required locally and internationally and be able to work in five-star hotels and other high-ranked hotels.
"However, most local TVET schools cannot afford to have all the standard equipment used in the catering services," Kamanzi said. 
Kamanzi noted that to pursue a catering course, students are supposed to have the learning materials, but they are expensive, thus requiring parent's intervention and financial support. 
"For every lesson in cooking, every student is supposed to have all the ingredients required to make a specific meal. This is expensive and a big challenge for students, it requires parent's support because schools cannot afford such costs alone," Kamanzi added. 
Kamanzi made the observation during the KT radio's program that aims to improve the quality of TVET schools in the country. 
The program was aired on KT radio in partnership with education partners sponsored by Mastercard foundation. 
The program (TVET skills improvement) brings together education stakeholders, including the technology entrepreneurs, technology policymakers, and Tech consumers to discuss how to improve the quality of vocational skills.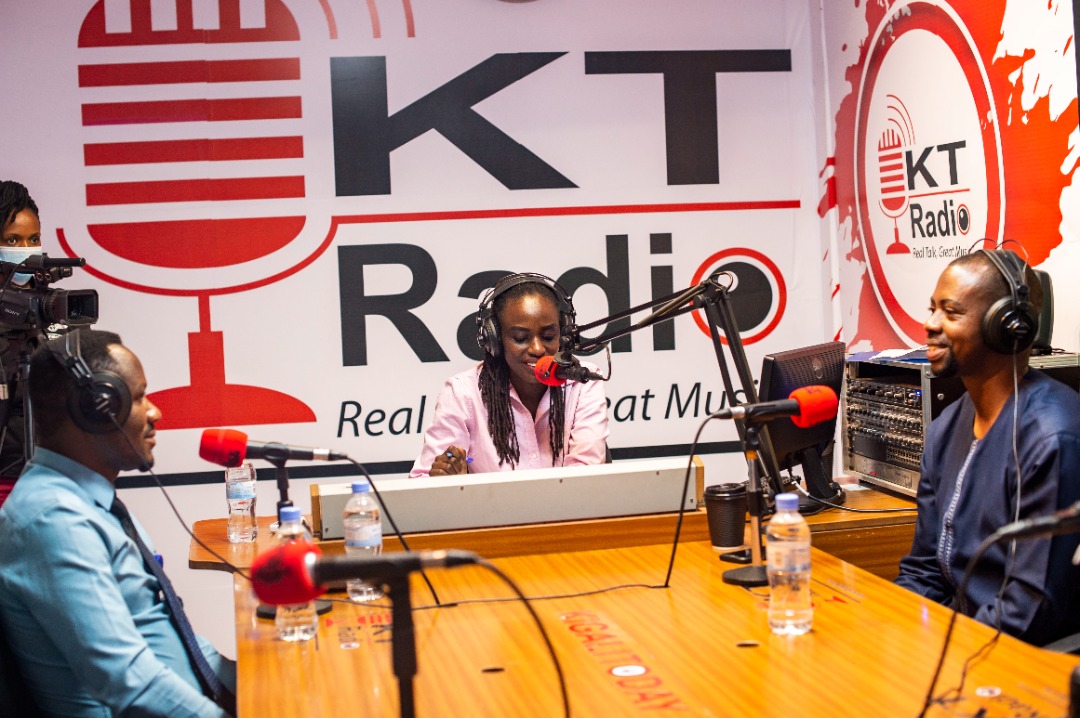 In Rwanda, three luxurious hotels were added to the list of five-star hotels last month, to bring the total number to eight. 
Last month also, thirty-one other hotels were awarded between one-to-five-star status bringing the total number of hospitality establishments ranked to 170, according to Rwanda Development Board (RDB). 
As Rwanda's industrial base keeps growing, the government has intensified efforts in improving vocational skills to produce skilled and experienced graduates that match the growing industrialization sector. 
As of today, 31% of the students who graduate from the Ordinary Level (Senior Three) join TVET schools, but the government targets increasing intake to 60% by 2024. 
The challenge of limited internship opportunities for catering students in 'big hotels' has been cited at the moment schools and higher learning institutions have been suspended last week, to control the further spreading of the Covid-19 pandemic.  
When Covid-19 hit the country in March 2020, the Ministry of education encouraged schools and students to adjust to online learning after physical attendance was halted to stop the further spread of the New Coronavirus. 
In the process, the Ministry of Education launched radio, television, and online learning platforms for students to continue with studies, after schools were suspended on March 16, 2020. 
According to the Ministry of Education, the technology methods are aimed at helping students to remain updated so that when they return to school, they can proceed without any problem. 
The education ministry partnered with KT radio, Radio Rwanda, Radio Maria Rwanda, Radio 10, and Radio Inkoramutima. Two television stations also embraced this partnership to offer courses during this COVID-19 lockdown. They were Rwanda TV and TV10. 
"We have tried to upload syllabus on the online platforms for the student to access them. So far, levels from primary one to primary six syllabi, but we also target to upload syllabi for other levels, from senior one to six in the nearby future," 
"We have also established 'ask a teacher program' that works online, students can ask questions and teachers will intervene to answer them, it can be used by calling and sending messages using phones," Cyprien Bunani, Country Program Manager of Rwanda Eneza Education Program Manager said. 
He added that students who ask questions and answers via 'ask a teacher program' broadcasted on radio Rwanda are awarded prizes in a bid to motivate students on using online learning platforms.