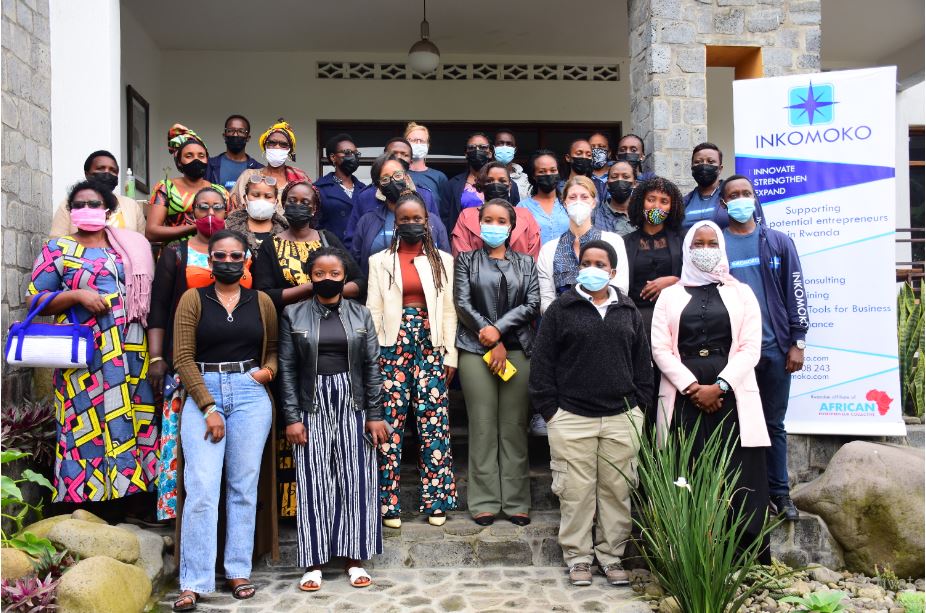 D'amour Mukarungambwa who runs Urugano Virunga Palace was hopeful to do business at the boom of the hospitality sector in 2019 when she opened her business in Musanze district, home of Rwanda's mountain gorilla and one of the country's tourist spots.
A year after establishing the business, her dreams were derailed by the COVID-19 pandemic which hard-hit the tourism sector in Rwanda at 40% due to reduction in tourism activities among many others.
This impact led government to roll out an initial Rwf100billion economic recovery fund (in 2020), of which the tourism sector took the largest shares over 53% which was disseminated through financial loans and grants to a good number of tourism businesses while some remained on a waiting list.
"I was shattered and felt like it is the end of my business when we couldn't get visitors especially during the lockdown periods. I tried to apply for funding through the hotels association but didn't qualify because I didn't meet some criteria," Mukarungambwa explains.
Mukarungambwa says she didn't qualify for the funding because she was new in business and had not received business training and consultancy from Inkomoko- a business accelerator program- a qualification requirement.
With advice from the Private sector federation (PSF), Mukarungambwa joined Inkomoko training and consultancy services, a step that marked her journey of managing her business and seeing it through the pandemic.
"This program has helped me as a woman in business, I have grown a strong business by knowing how to manage finances, a gap that I needed to address before the pandemic but also be ready to apply for financial assistance to revive my business," said Mukarugambwa.
Mukarungambwa is one of the potential 75 women who will be eligible for financial support to rejuvenate their businesses that have been affected by COVID-19.
The funding ranging from $1000 to $50,000 was this Friday announced by Inkomoko Entrepreneur Development, the Rwanda affiliate of African Entrepreneur Collective (AEC) and one of three organizations that have been chosen by the Aspen Network of Development Entrepreneurs (ANDE) to support women-led businesses.
The program, a part of ANDE's Advancing Women's Empowerment Fund, seeks to address the significant gap in access to finance for women-led small and growing businesses.
"Through this partnership between Inkomoko and ANDE, women entrepreneurs selected to be part of the program will receive training in entrepreneurial and management skills, as well as access to affordable capital to support them in overcoming the top challenges they face," said Teta Ndejuru, Inkomoko Managing Director.
Selected businesswomen will receive Inkomoko's skills workshops, a complete business assessment, consulting with business experts, virtual networking events with women leaders across East Africa, and access to affordable finance, debt, and matching grants.
Inkomoko will offer a program of advisory and finance to 75 women-led businesses, plus an additional 25 businesses in Mombasa through their sister company, AEC Kenya.
In order for Rwandan businesses to qualify for the Inkomoko program, they must be registered with Rwanda Development Board, founded, led, or owned by a woman, have at least five full-time employees, and have a minimum annual revenue of Rwf60 Million.
These businesses can come from a range of sectors including retailers and wholesalers, agriculture, tourism and hospitality, manufacturing and logistics companies.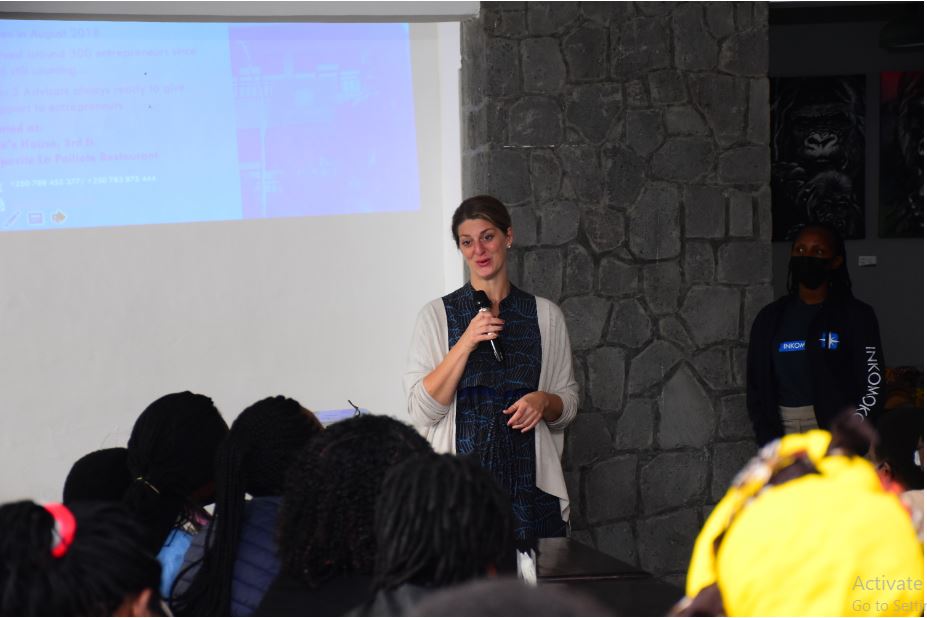 Sara Leedom, the Chief Operating Officer of AEC-Inkomoko said that with ten years of operations in Rwanda, they have supported over 25,000 entrepreneurs and their contribution will support already existing government efforts towards economic recovery.
"We (Inkomoko) are doing our own small part to support government initiatives to see small business access e-commerce, new loans and all available digital resources because we need new strategies to overcome COVID particularly the tourism sector," Leedom said.
This has seen women like Catherine Niyonshuti, owner of Reliable Group of Suppliers in Musanze grow her business in two years with accessing practical business growth knowledge and tools as well as affordable financing.
"Since starting my journey with Inkomoko, my business has grown in sales and size. I am now able to make Rwf 15 Million in income each month and I employ four persons in my society. I aspire to export my products and become an internationally recognized business woman," said Niyonshuti.
Leedom revealed that in the next five years the organization plans to expand its activities to other parts of the country especially in secondary cities where there is growing business and economic activity-especially Bugesera and Huye districts.