Rwanda's efforts to manufacture vaccines are taking shape as the country looks to bring on board key partners including the African Development Bank (AfDB) and the World Bank's International Finance Corporation (IFC), which on Friday penned a collaboration agreement with Rwanda Development Board (RDB) to develop vaccine manufacturing capacity in Rwanda and contribute to expanding vaccine production in Africa.
President Paul Kagame on Friday held a virtual meeting with, the AfDB President, Dr. Akinwumi Adesina to discuss the development of vaccine manufacturing capacities in Africa.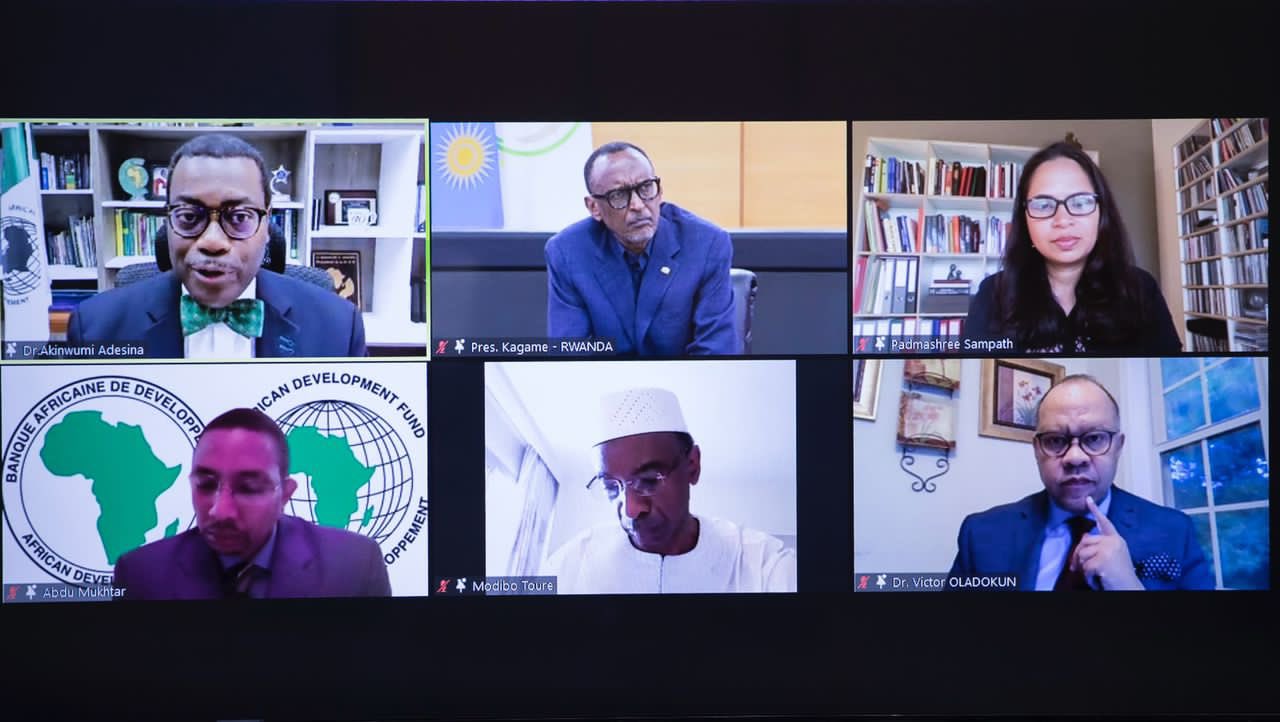 On the same day Rwanda announced the collaboration with the IFC, which is expected to set the momentum for the country to manufacture vaccines locally. As part of the collaboration, IFC will support Rwanda to conduct diagnostic and feasibility studies to ensure the right technical and policy frameworks needed to establish a world-class vaccine manufacturing supply chain in Rwanda are in place to produce vaccines for use in Rwanda and to export across Africa.
The partnership will focus on supporting Rwanda's recently announced association with BioNTech, a leading biotechnology company, and the kENUP Foundation to explore establishing end-to-end manufacturing capability for mRNA vaccines. Other potential vaccine and pharmaceutical production facilities, including a fill-and-finish facility, are expected to be co-located with BioNTech in the Kigali Special Economic Zone.
Africa depends on other countries for 99 percent of its vaccine supply. The African Union and the Africa Centers for Disease Control and Prevention are aiming to have 60 percent of Africa's routine vaccines produced locally by 2040. Africa CDC has identified Rwanda, Senegal, and South Africa as potential regional vaccine manufacturing hubs in Africa.
"Rwanda aims to produce high-quality vaccines for the African market. A production facility like the one envisaged in this collaboration agreement advances this objective. We are pleased to have IFC as a strategic partner," said Zephanie Niyonkuru, Deputy CEO of the Rwanda Development Board (RDB).
"A resilient Africa needs to develop and maintain its own reliable vaccine supply and health industry. This partnership with the Rwanda Development Board is a vital step toward helping Africa build vaccine manufacturing capacity to respond to COVID-19 and future pandemics," said Samuel Dzotefe, IFC's Acting Regional Industry Director for Manufacturing, Agribusiness and Services in the Middle East and Africa.
The World Bank Group has been scaling up support to countries to produce, acquire and deliver vaccines, particularly in Africa. As of July 29, 2021, the World Bank approved operations to support vaccine rollout in 54 countries globally, amounting to $4.6 billion to help countries purchase and distribute vaccines and to address readiness issues. To support this work, IFC is working with governments and the private sector to support pharmaceutical and related vaccine manufacturing projects.
IFC—a member of the World Bank Group—is the largest global development institution focused on the private sector in emerging markets. We work in more than 100 countries, using our capital, expertise, and influence to create markets and opportunities in developing countries.
President Kagame says the vaccine shortage the continent experienced in the wake of the COVID-19 outbreak should an opportunity for Africa to reposition itself to produce the vaccines locally instead of waiting for them to come from outside.