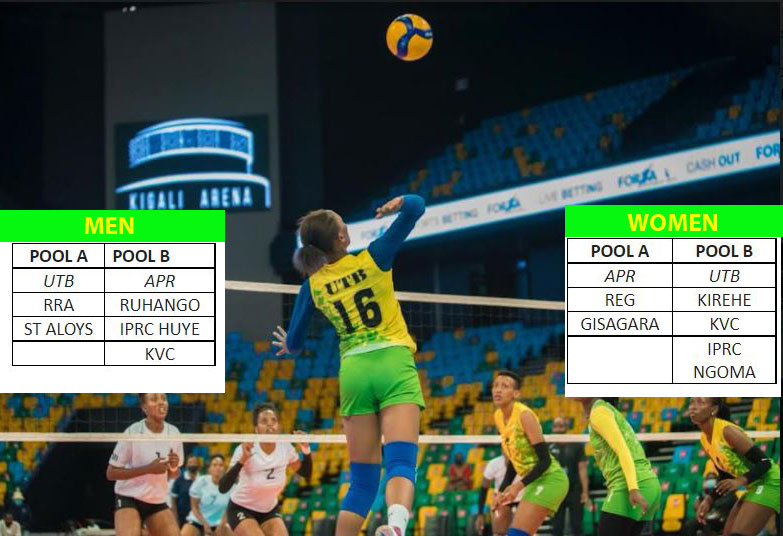 From 27 to 28 November, Rwanda volleyball federation will host a new  tournament from their calendar, the "Tax Payers appreciation" in partnership with Rwanda Revenue Authority (RRA).
From now onward, the tournament will take place in November every year.
The qualifiers are expected to take place on Saturday at various venues including Maison des Jeune Kimisagara, Kigali indoor Stadium and outdoor courts while finals will be  held in Kigali Arena.
The competition worth Rwf 25 million will attract 7 male teams and 8 female teams, according to RRA Assistant Deputy Commissioner of Tax payers Jean Paulin Uwitonze.
According to the draw, teams have been divided into two groups and here is the lineup: