International surveys read that nearly 90% of young entrepreneurs report a negative impact on their business and about one quarter of those surveyed reported to have closed business completely.
In Rwanda, two young entrepreneurs from less privileged backgrounds have shown that being prepared and finding solutions out of difficulties has enabled them to succeed and be more prepared for unforeseen eventualities.
One of them, Amina Umuhoza –founder of Search As You Engage- (SAYE)- a social enterprise company that fights teenage pregnancies and menstrual stigma, through social, mental and economic empowerment with beneficiaries engaging in making and selling modern home decors for incomes.
Umuhoza says before the pandemic, she started thinking big and even with no family support she was driven by finding solutions to the problems around teenage pregnancies and menstrual periods.
"Before getting my first funding I used to save money (Rwf30, 000) from poem performances and later joined youth connect enterprise competitions where my idea won seed capital of Rwf500,000 to start the business," she said.
SAYE currently has two craft and decoration shops in Kigali city located at Kigali Heights and Nyarugenge market and has trained over 2500 teenage school girls on sexual reproductive health rights (SRHR).
Umuhoza says that it has not been easy to implement project activities during the pandemic especially during the lockdowns but moving online and using the lockdown periods to rethink new business models and partnerships has grown her initiative than expected.
She says for example shifting to online selling was not possible because of lack of proper business structures in place.
"We however tried to do what was most urgent in this period. For instance we used the time to write business plans and when we returned to normal life we moved faster and got more partners than we anticipated," Umuhoza said during a Mastercard Foundation Young Africa Works talk show hosted on KTRadio recently.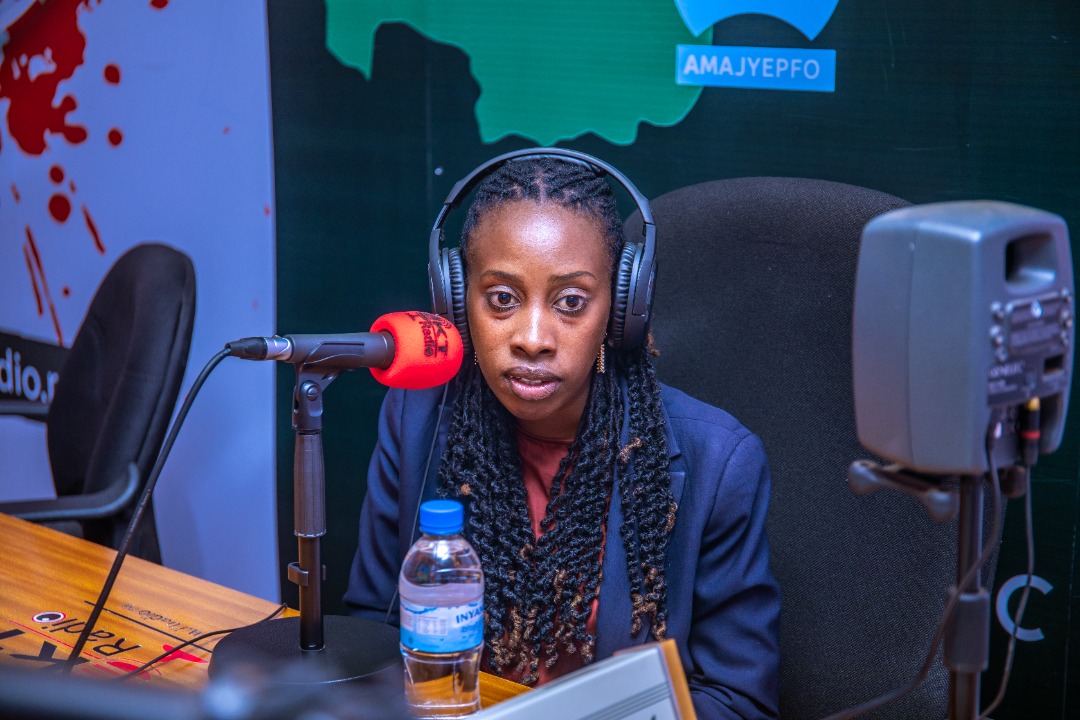 Mastercard Foundation's new strategy, Young Africa Works, outlines how in the next decade, it's important to focus on finding solutions to the youth employment challenge and reducing poverty in Africa.
In that sense, Umuhoza says, the lockdown helped her team to plan better and when business resumed they were able to return to normal and do business in a new way.
For instance, SAYE was able to use online meetings to continue promoting SRHR lessons and outreach to other teens through the Dukataze Online gathering discussions and also used their website and social media (Instagram) to sell online.
SAYE also launched Iriza book- a comic book to educate adolescents on sexual reproductive health and rights in fun and none stigmatized way.
"The event was attended by 40 persons online contrary to the earlier plan of having a big public event where everyone important would be invited at the launch but it was successful and we learnt that we have to do things in different ways," Umuhoza said.
The costs of organizing physical events sometimes involve hiring sound systems, renting a hotel conference hall, meeting travel, accommodation arrangements and feeding which can take a lump sum of budget and commitments.
Bertin Ganza, founder of Afflatus Africa, an organization that inspires youth to unveil and liberates potentials, which started four years ago as a Facebook page to fully organization says these costs were cut down by thinking outside pandemic to cost-effectively inspire, engage and connect youth to their career choices.
Before the pandemic, Ganza used to host two physical "book reading and learning for change" sessions per week but with the pandemic he used some of the lessons from the books to think out of the pandemic restrictions.
"With COVID-19 we learnt to do things in a more prepared way but also to find solutions to a problem," he said.
"One of these ways was to do virtual events which were easy and cost effective since it was online."
This enabled him to bring on board chapters in Uganda and Kenya, where they were planning expansion.
"All we need is using phones, laptops and reliable internet. Where we used to have two events per week, we started having more than expected," Ganza said.
Through the COVID-19 Relief and Recovery for Rwandan Entrepreneurs, Mastercard Foundation has expanded its partnerships in Rwanda to enable 2,500 Rwandan entrepreneurs to bounce back from the pandemic crisis.