Rwanda's Prime Minister Dr. Edouard Ngirente has challenged African governments and the private sector to find practical and realistic solutions that will positively impact the livelihoods of refugee communities.
PM Ngirente was this December 1, 2021 officially opening a three day Africa Private Sector Forum on Forced Displacement dubbed "36MillionSolutions" aimed at finding solutions to problems faced by refugees and displaced persons.
Forced displacement has reached its highest level in Africa with official statistics indicate that in 2020, the number of displaced people in Sub-Saharan Africa reached an alarming record of 35.9 million people, representing 45% of the total number of refugees globally.
This category of persons, who live in host countries under the care of the UNHCR, normally faces issues of access to education, financial inclusion and loans, health services and identification among many others.
"As we look ahead in the years to come, this Forum should therefore challenge policymakers and the private sector actors to actively deliver sustainable solutions to the issues affecting socio-economic development on the continent," Ngirente said.
The PM highlighted a need for governments to take policy action using the example of Rwanda where action has been seen in order to achieve inclusiveness of refugees and different policies translated into action to contribute to the socio-economic progress of both refugees and host communities.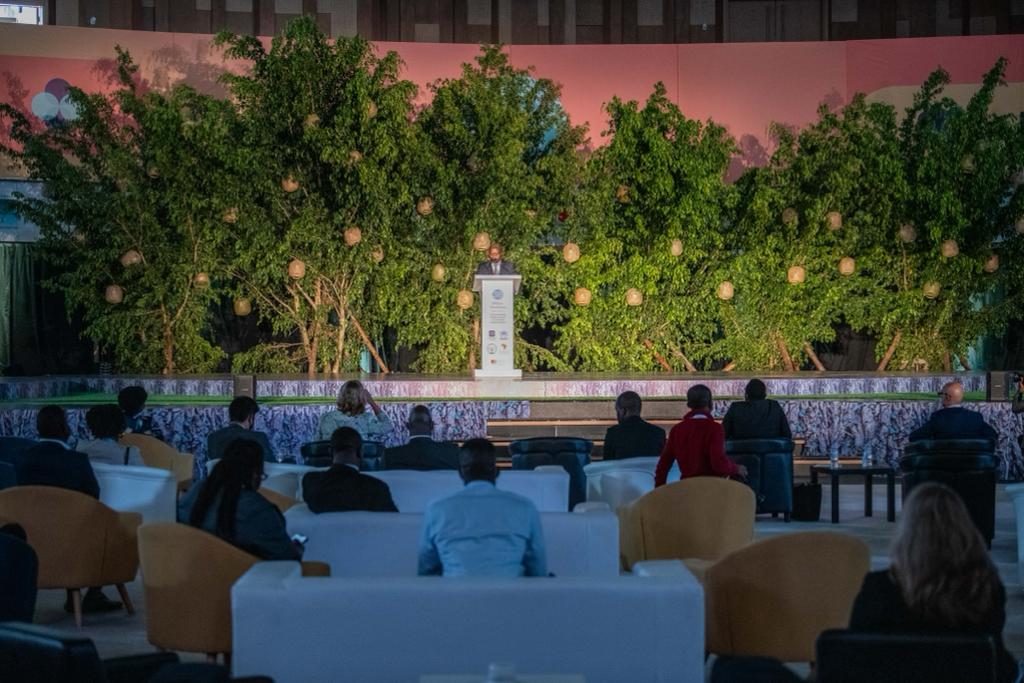 For instance in Rwanda, all refugees aged 16 years and above, like any other Rwandan, have been given an ID card to enable them get access to various services.
Rwanda also provided education for 55,000 refugee students who enrolled in various education levels, from early childhood, to primary through secondary schools.
 In health, Rwanda has all camp-based refugees receiving healthcare services at no cost while urban refugees were  enrolled in the National Community Based Health Insurance Scheme known as Mutuelle de santé.
On financial inclusion, through Government and partners, various projects owned by refugees and host communities have been funded, alongside  loans and cash grants extended to refugees to support their livelihood activities including money to start small businesses and to improve their agricultural activities.
"Rwanda will therefore continue to play its role by ensuring refugee protection, security and social economic inclusion," Ngirente committed but also challenged policymakers and the private sector actors to deliver sustainable solutions to the issues affecting socio-economic development on the continent.
The forum held different panels on ways forward in addressing issues currently faced by refugees and displaced persons (IDPs).
In a panel on "The Drive for Financial Inclusion and the Role of Financial Institutions" Dr. Donald Kaberuka, Chairman & Managing Partner, SouthBridge and former Africa Development Bank president said that refugees feel excluded because they don't even have an identity card which limits them to achieve their highest potentials.
"Refugees are human beings living in a condition that has forced them to abandon their activities. So the first issue to address is governance, providing them with basic services like IDs and security," Kaberuka said.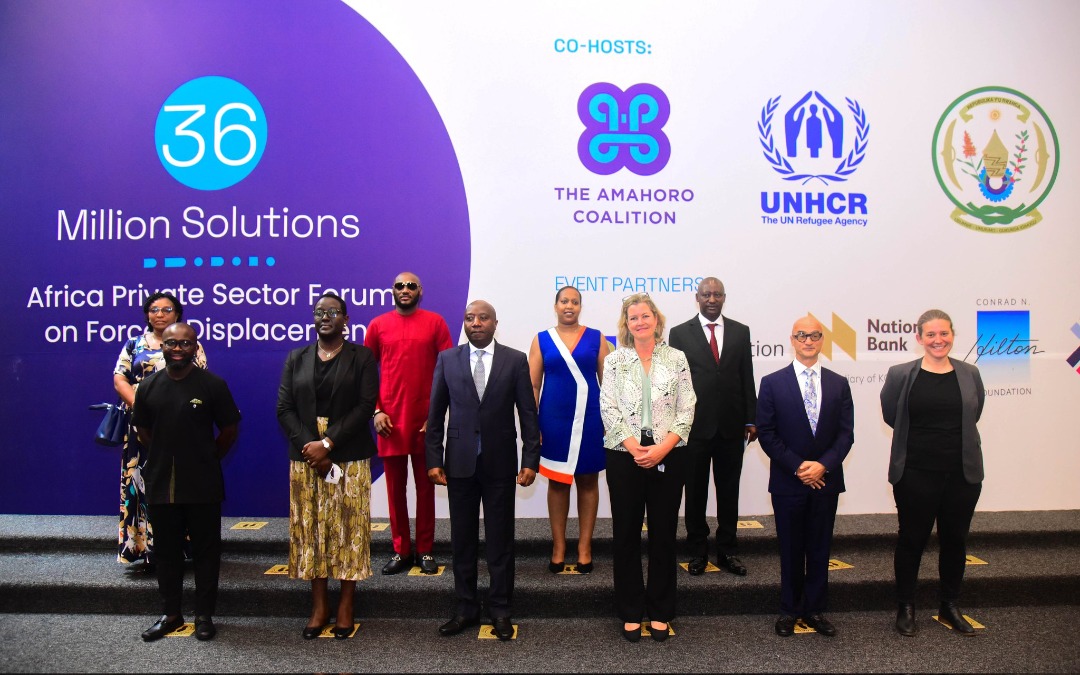 This was testified by Bior Ajok, a South Sudan refugee who lives in Kenya where refugees like him cannot have financial inclusion because they are not allowed to work officially or get employed and yet they don't have a financial history to prove to get access to finance.
"Telecoms have helped out with short term financial loans and services like MKopa which helps with access to small loans to refugees to use on the basis of their financial incomes from the UN agency, but more should be done," Ayok said.
Dr. Diane Karusisi, the CEO of Bank of Kigali (BK) suggested that there is a need to look at more innovations such as using finger prints and while banks are skeptical they can play a role in the background of financial inclusion and leave the flexibility and innovation part to fin techs.
The 36M solutions forum will look forward to attracting commitments and endorsements from government and private sector to not only pool funding to address key refugees and IDPs issue but also collaboration in intervention and innovations.