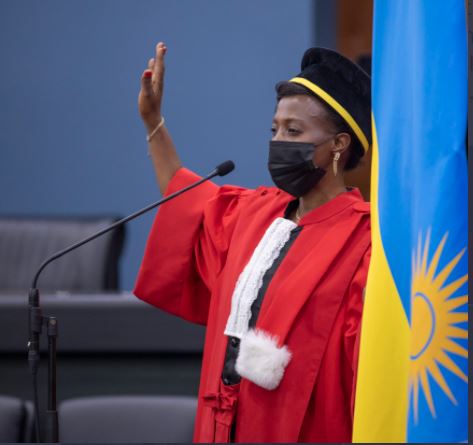 President Paul Kagame has tasked Rwandan judiciary system to uphold the country's commitment to delivering timely justice which was one of the main drives of liberation struggle.
He made the remarks today while officiating the swearing in of a new judge of Court of Appeal Beatrice Mukamurenzi.
Kagame said that despite challenges faced by the Justice sector, the judicial system must improve its delivery of justice because it is a commitment the country has made in the past 27 years.
"It is important for the judiciary to take the first step in fighting injustice and we cannot look back at the commitment of fighting injustice, which was one of the reasons we had a liberation struggle as we know of it now," Kagame said.
The President explained that this stance is very necessary for the country as it is the core and basis of the country's growth, development and motivation to rebuild the Rwandan society, considering its past history.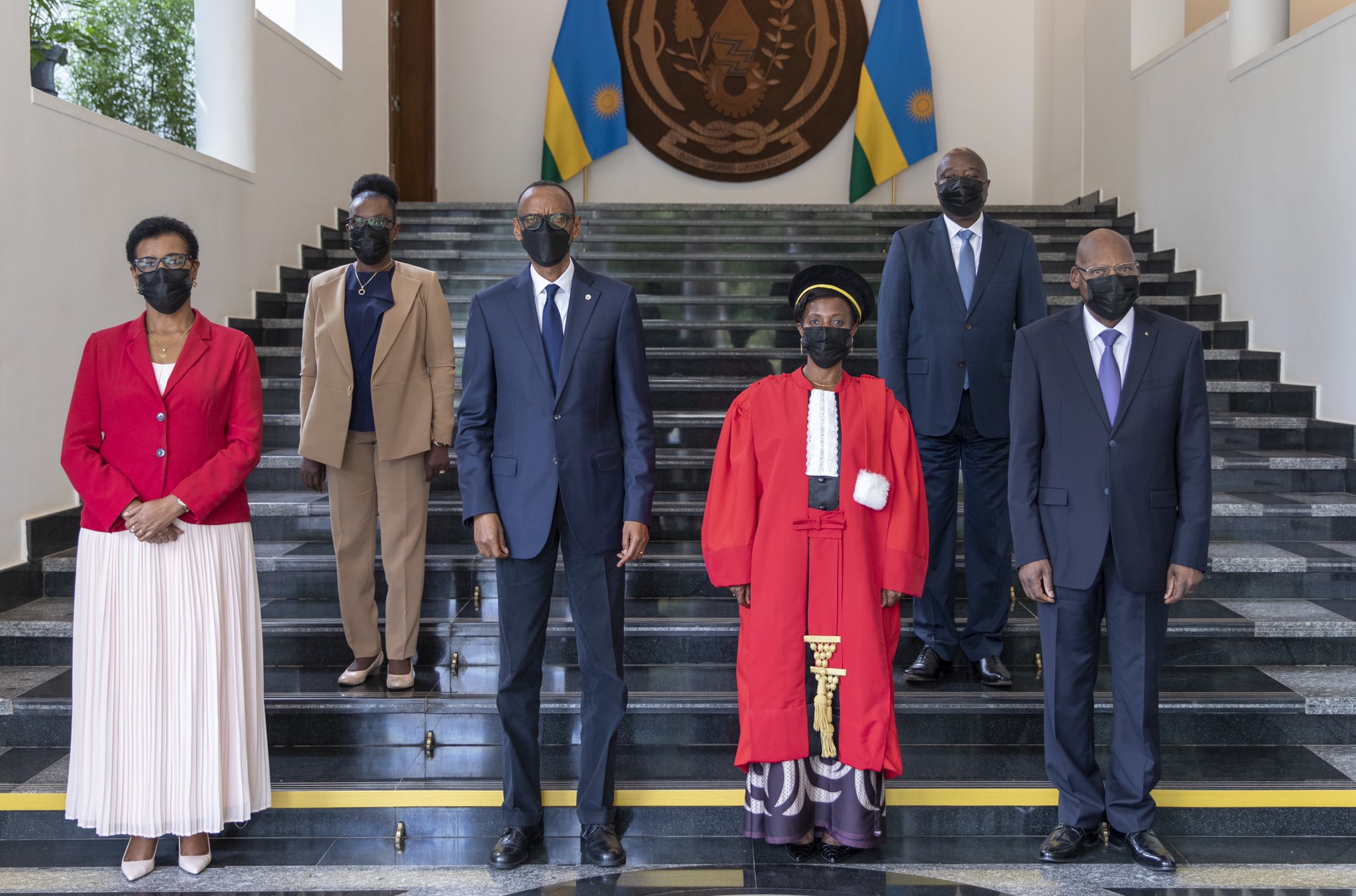 Mukamurenzi is one of the judges who was appointed recently to the Appeal Court and confirmed by a Senate vetting committee.
President Kagame said that swearing in Judge Mukamurenzi into this new role is not new to her but an ongoing journey of her service in the sector thus used the opportunity to request the Appeal Court to deliver justice on time.
"We established this appeal court so that it can speed service delivery (on the backlog cases) on time because undelivered or delayed justice is justice denied," Kagame said.
The president expressed his confidence that Mukamurenzi will be able to deliver professionally.