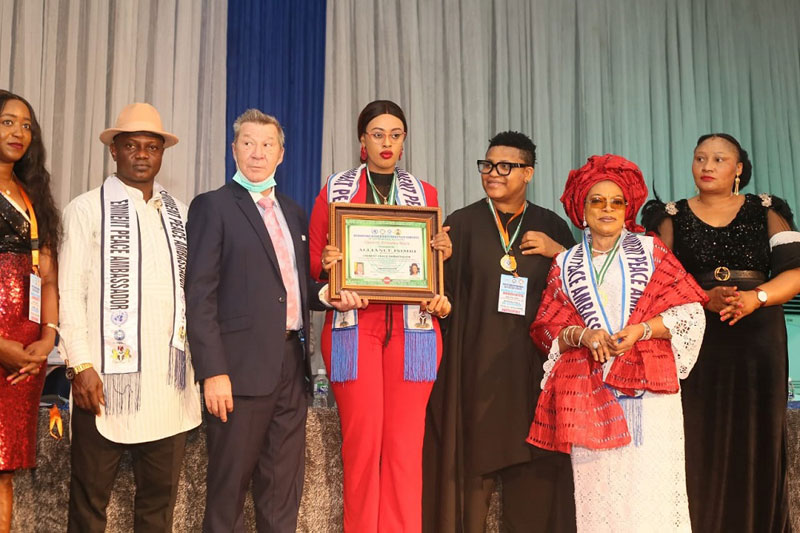 Isimbi Alliance, also known as Alliah Cool, a well-known Rwandan filmmaker, has been welcomed into the International Association of World Peace Advocates (IAWPA).
Alliah Cool appeared in many films, including Rwasa, but has now started her own series, Alliah The Movie.
IAWPA is a Nigerian non-governmental organization linked with the United Nations Global Compact.
The United Nations Global Compact is a non-binding agreement between the United Nations and corporations and firms around the world to urge filmakers adopt sustainable and socially responsible policies and to report on their implementation.
The IAWPA participates in different activities that promote peace around the world, such as appointing ambassadors to care for orphans, widows, and the elderly.
The young lady is a member of the Nigerian Association that assists young people in developing their talents.
Alliah Cool expressed her gratitude for being appointed ambassador on social media, confirming that this is the journey to her success.
"The journey to success has been long, but I thank God for this exciting step," she said upon her appointment early this week.