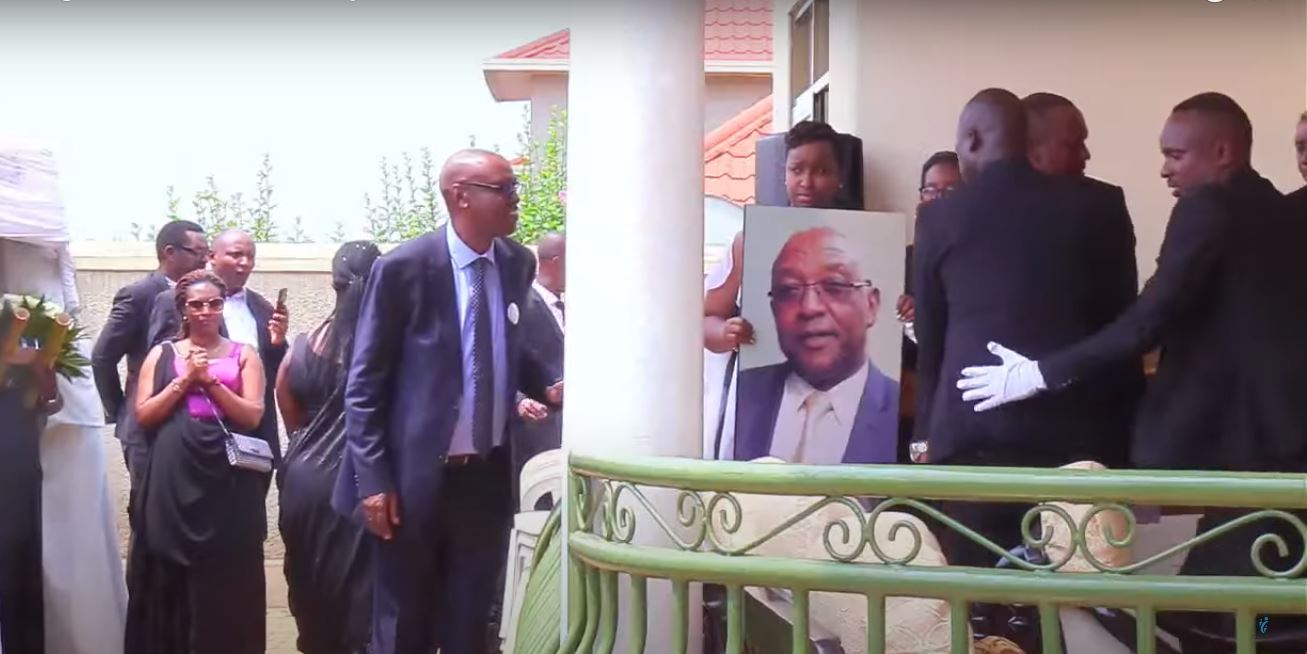 Government officials, academicians, family and friends today bid farewell to the late Prof. Kalisa Mbanda, the former chairman of the National Electoral Commission (NEC).
Mbanda, 74, passed away on January 13, 2023 following a health complication while at his office in Kimihurura. He breathed his last at about 3PM that very day.
Funeral Ceremony in Honor of Mbanda brought mourners at his home in Rusororo.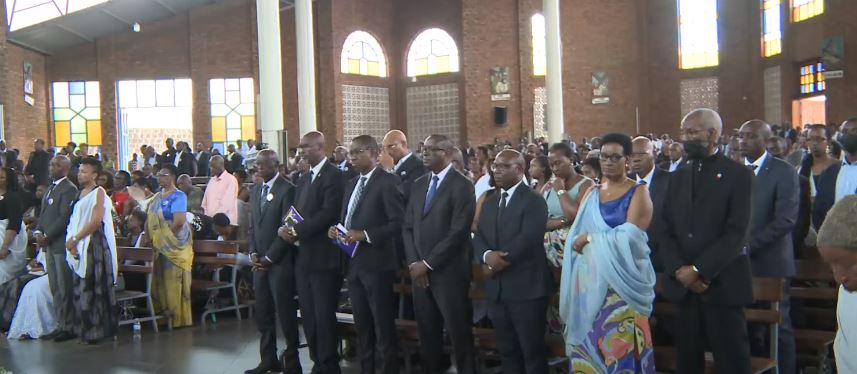 Afterwards, they headed to Regina Pacis Catholic Church Parish in Kimironko for the requiem mass led by Antoine Cardinal Kambanda, amidst songs and praise of his life on earth.
Among the officials was the Speaker of Parliament, Donatille Mukabalisa, Rwanda Patriotic Front (RPF) Secretary General, Francois Ngarambe and Ministers of Local government, National Unity & Civic Engagement and retired Senate President, Dr Augustin Iyamuremye among many others.
Cardinal Kambanda told mourners that this is not the end of the life of Mbanda and as a person who lived and grew through a life cycle, the level of wisdom and understanding the purpose of his life became a guide (coach) to the youth.
"The holistic experience, level of wisdom and ethical life cannot end at death because God cannot do half baked things. It instead shows us that life continues so that the love, and wisdom of that person comes closer to God and continues life in God," Kambanda said.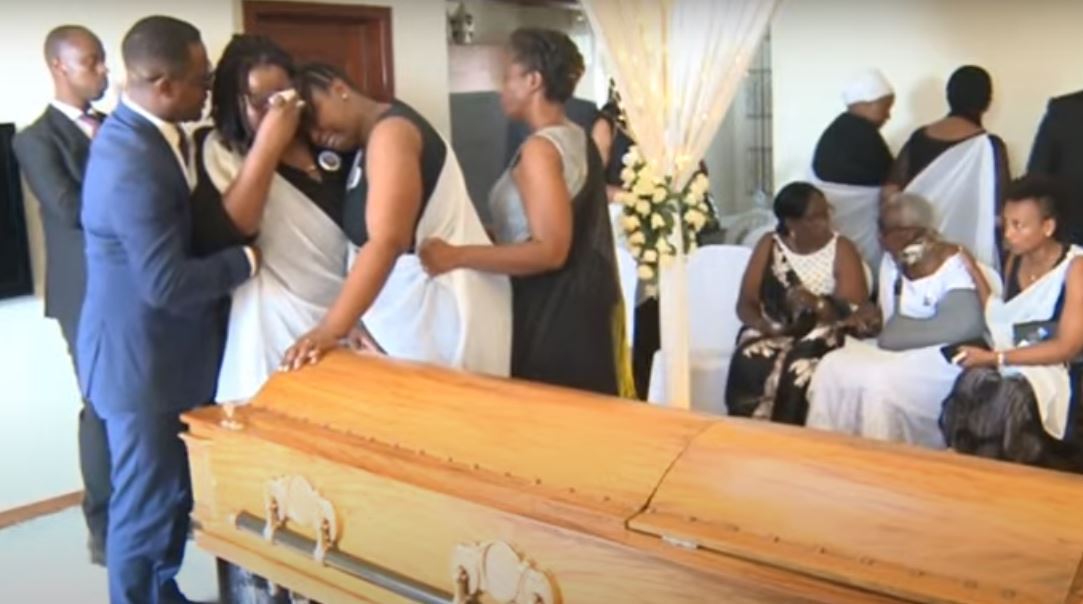 Mbanda's children and grandchildren read solemn prayers seeking God's mercy on the Soul of the deceased to Rest in peace and in their messages said they are proud of having him as a loving Dad.
Rwandans in the country and from diaspora also wished Prof. Mbanda to rest in peace but also showed gratitude towards his contribution to the country.
"You have been a good example for us in foreign countries where we were refugees. In Rulindo where you come from, in Rutongo Parish we will remember you," said Monique Mukandabarasa Rwabuhungu.
The head of Mbanda family said in his message that Mbanda taught many people the virtues of life, especially patience, humility, kindness and discretion.
"We know and will remember you for your smartness, patience, discretion and wisdom in whatever you did, also being integral truthful and compassion to others and loving to work and serve the country," the family head said.
On behalf of the President Paul Kagame and his family, Minister of Local Government, Jean Claude Musabyimana conveyed the First Family's condolences and said that the death of Mbanda was a shock and an unexpected one.
"The President and his family learn of the death of Prof Kalisa Mbanda. We are saddened by this bad news and stand together with Madam Mbanda, children and the whole family at this difficult moment," Musabyimana said in reading a written statement.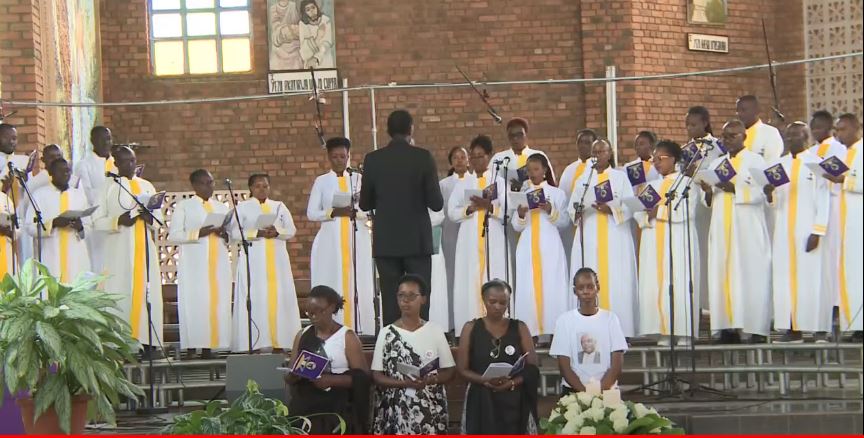 The statement signed on January 23, also said that: "Professor Mbanda served the country at various levels. We, Rwandans, shall always remember his contribution. The President and his family wish Madam Mbanda and family to remain strong and May Prof Mbanda's Soul Rest in Peace"
Prof was this afternoon laid to rest at Rusosoro public cemetery in Rusororo Sector, Gasabo district.
Prof Mbanda's Life Snapshot
Mbanda, was born and baptized as Pierre Kalisa in Rulindo district in a family of eight children.
He studied primary in Rwanda, Burundi and DR Congo, among other countries and returned to Rwanda after the 1994 genocide against Tutsi and had officially changed his names to Kalisa Mbanda.
He holds a PhD in Biology obtained from the Catholic University of Louvain-La-Neuve in Belgium.
From 2000-2003, Mbanda served in the Ministry of Finance and Economic Planning as an expert in agriculture financing
He spent most of his career journey in the education sector. From 2003-2007, he was the Rector of the Higher Institute of Agriculture and Animal Husbandry (ISAE).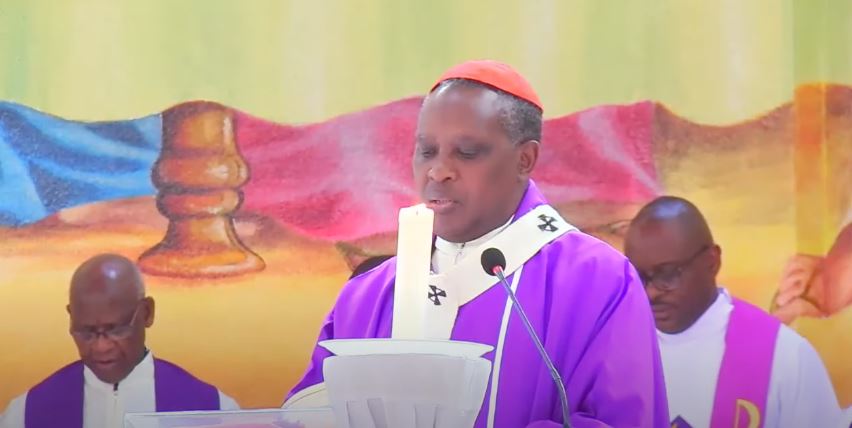 In 2006, he served as the Chairman of Kigali City Council.
From 1995-1998, Mbanda served as the Dean of the Faculty of Agriculture at the former National University of Rwanda.
Previously, Mbanda worked in different institutions including the Ministry of Local Government, United Nations Development Programs (UNDP), Food and Agriculture Organisation (FAO), and United Nations Economic Commission for Africa (UNECA).
At the time of his death Professor Mbanda (RIP) was serving as National Electoral Commission as chairman since 2012 when he was appointed replacing retired Prof. Chrysologue Karangwa.
Mbanda leaves a widow with fourt children.