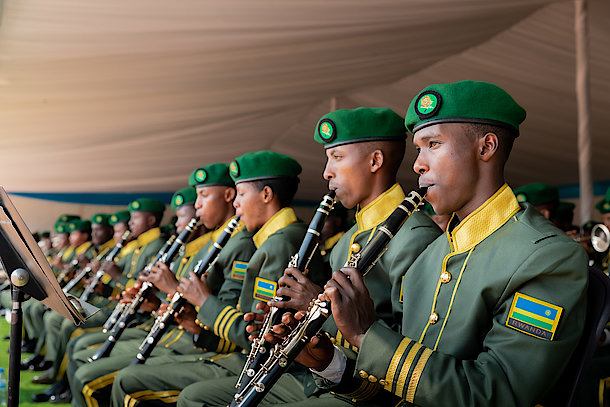 On Friday, January 14, Rwanda Defence Force(RDF) graduated 127 soldiers in Military Band Basic Music Courses including the Basic Music Course, Drum Major's Course and Ceremonial Drills and Duties Instructors Course.
The training was organised by the Military Band Regiment and run for one year.  The event was held at Kanombe Military Barracks.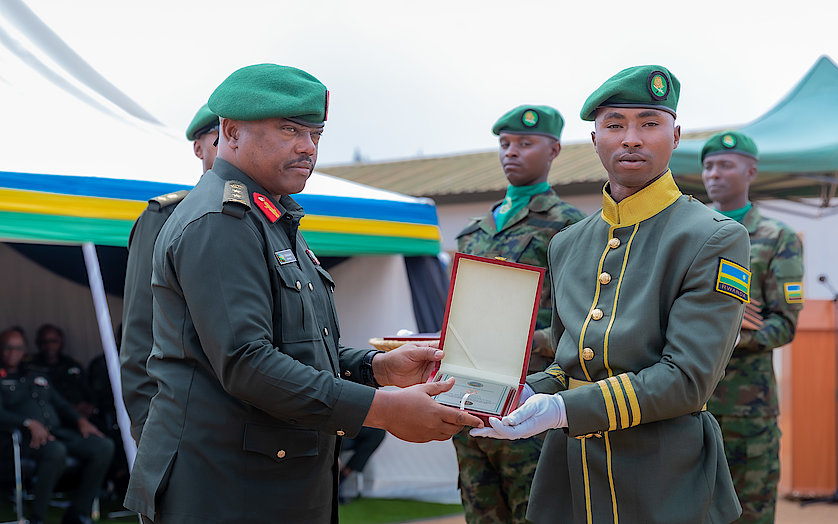 Maj Gen A Turagara, Commandant Kanombe Military Barracks, officiated at the ceremony on behalf of the RDF Chief of Defence Staff.
He congratulated the graduates for successfully completing the training and urged them to use the skills acquired during the course to further their professional careers for the Rwanda Defence Force and the country in general.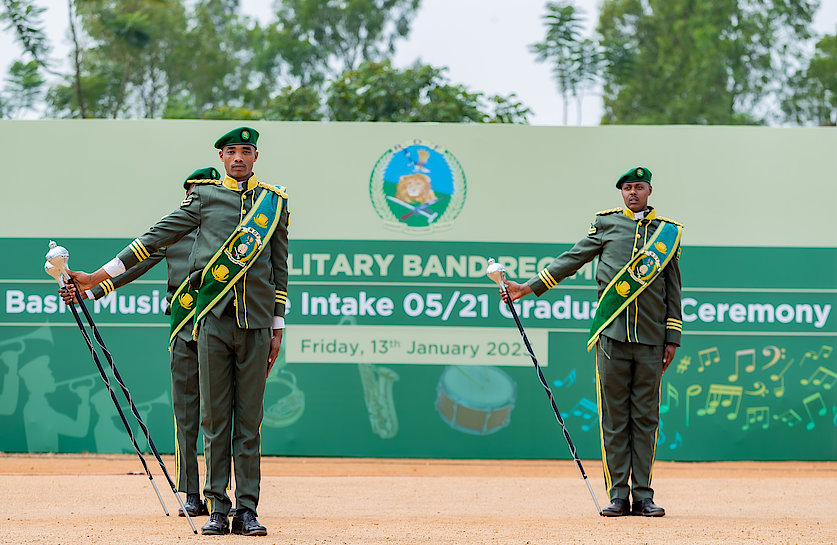 He also thanked the RDF leadership for their continuous support and empowerment to Military Band Regiment in terms of equipment and capacity building.