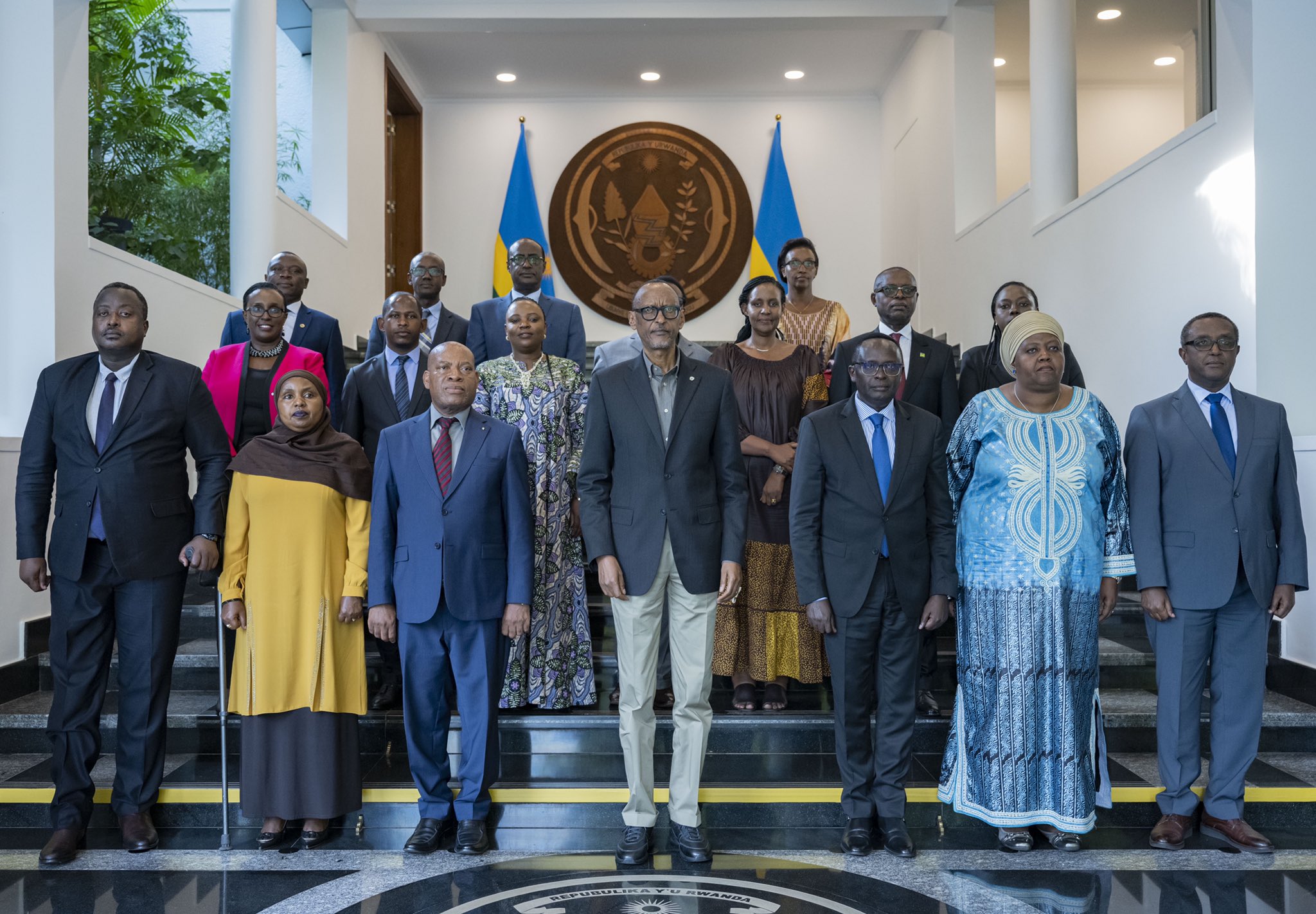 President Paul Kagame received members of the current (5th) East African Legislative Assembly (EALA) and the outgoing members of the 4th Assembly  at Village Urugwiro, on January 13.
At EALA, Rwanda is represented by Kayonga Caroline Rwivanga, Fatuma Nyirakobwa Ndangiza, Harebamungu Mathias, Clement Musangabatware, Françoise Uwumukiza, Francine Rutazana, Dr. Aisha Nyiramana, Alodie Iradukunda, and Alex Bahati.
The current EALA members were sworn in on December 19, 2022, at a ceremony conducted in Arusha, Tanzania.
This delegation was also accompanied by Minister of Foreign Affairs and International Cooperation Vincent Biruta, the State Minister in charge of East African Community Prof. Nshuti Manasseh and the Senate President Francois Xavier Kalinda who was part of EALA's 4th assembly until his appointment as senator earlier this month.
It also included the outgoing Speaker of EALA Martin Ngoga.
After being elected, Fatuma Ndangiza who is serving her second and last term pointed out that they had accomplished a lot during the previous term and that they were eager to collaborate with others to accomplish even more.
Among those accomplishments are representing the interests of citizens, enacting legislation in favour of a single EAC currency, and supervising the project's execution by various countries.
"We submitted report of what we did during our tenure. Today, the president guided new elected members on what should be prioritized and achieved.  We also shared our achievements and the existing challenges, for the new representatives to consider them," Oda Gasinzigwa, out going EALA member said.
EALA is recognized as the Community's legislative body by Article 49 of the EAC Treaty. Legislation, supervision, and representation are the three main duties of the EALA, like those of most legislatures.